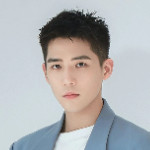 Wang Anyu dramas, movies, and TV shows list contains the best TV series, films of Wang Anyu and the ongoing and upcoming shows. The list will be updated continuously, bookmark this list to get the latest tv shows of Wang Anyu.
Wang Anyu Dramas List
TBA

#1

Historical, Romance, Fantasy

Zhao Lusi, Wang Anyu

Gu Jin is the son of a god. His divine power is sealed. Feng Ying is a new phoenix emperor. They meet by accident, embarking on a journey to find Feng Ying's immortal spirit. Since then, under the accompaniment of A Yin, Hong Yi, and Yan Shuang, they collect Feng Yin's immortal spirit along the way. Through many difficulties, defeating the villain Qinglin and his subordinates, they help Feng Yin nirvana, gaining love and friendship, and maintaining the peace of the world.

TBA

#2

Action, Romance, Suspense

Angelababy, Wang Anyu

In the early years of the Republic of China, cop A Lai is being hunted by a vicious gang. When he is in danger, he is saved by a mysterious girl, Lu Na, who appears suddenly. Lu Na is badly injured and in a coma. A Lai investigates Lu Na's identity but finds no trace of her. Using the twelve comic books Lu Na carries with her, A Lai tells her stories in an attempt to revive her. Unexpectedly, each story is related to a case A Lai has worked on, and can even lead A Lai to the key to solving the case. A Lai is more and more eager to wake up Lu Na. A Lai is promoted because of his success in solving the case, but he is also secretly in trouble with his enemies. A Lai discovers Lu Na's secret through clues. When one of the comics is finished, Lu Na wakes up. They develop a mutual affection for each other, and A Lai's enemies are also ready to do something. In the end, with Lu Na's help, A Lai finds his peaceful and innocent self and his original intention of being a police officer.

2023-04-07

#3

Urban, Romance, Life

Jiang Shuying, Yang Caiyu, Karlina Zhang

The challenges that life brings continue, and the five girls from the Ode to Joy community on the 22nd floor are facing new challenges and opportunities in their careers, lives, and relationships. Yezhenzhen has started a relationship with Dai Wei, and they get along very well. However, as someone who is devoted to scientific research, she inevitably gets caught up in various work-related criticisms and the tug-of-war between two families. Fang Zhiheng has finally emerged from her past shadows, but her personality has also gradually changed. This lively group on the 22nd floor has brought out her softer side. Zhu Zhe has repeatedly been suppressed by her superiors, but she believes that there is always a way out. There are many fields in a society where ordinary people can shine. He Minhong is still experiencing more setbacks, and under the influence of her boyfriend, she is drifting away from the girls on the 22nd floor. Yu Chuhui has invested more energy into her work and has finally overcome the confusion she felt since graduating. The 22nd floor is like a safe haven. Although there are occasional disputes and doubts among the five girls, they mostly understand and care for each other. They give each other help, sincerely exchange opinions, and face the ups and downs of life together. They all grow and transform themselves in their own ways.

2022-09-29

#4

Romance, Sport, Youth

Gina Jin, Wang Anyu

Luo Na, the assistant coach of Nanhu University's track and field team, discovers Duan Yucheng, a sunny young boy with great potential and a deep love for the sport of the high jump. They work together on the track and field to achieve their dreams and gain love at the same time.

2022-08-17

#5

Urban, Romance, Life

Guan Xiaotong, Bu Guanjin, Dong Siyi

Three years after graduating from university, Luo Yan is introduced by her mother to work in a traditional company not far from home. When people enviys her life, she is tired of the borlling life. Jiang Xiaoguo, who appears to be a glamorous financial elite, working in a high-end office building, actually works overtime every day without a life of her own. The sudden family economic crisis has turned Duan Jiabao from a "rich second generation" to a " poor second generation", and the pressure of taking on debts comes with it. Liang Shuang became the top beauty and skincare anchor on the net, but her career is up and down, and the peak is always accompanied by a low point. Xiaoguo, Dabao, and Liang Shuang move into room 602 of the Xing Fu Hua Ban Li community and become roommates again, and also befriend their new friend Ding Yixuan. In the end, Luo Yan studies abroad to pursue her dream of cartooning; Xiaoguo finds her original intention of working and keep trying to improve herself; Dabao helps her family get through the hard times and gaines new growth; Liang Shuang become a good anchor again and starts her entrepreneurial journey. Although the road of life is always confusing and stumbling, the girls never stop moving forward. It is a 25 years old full of hardships, but also full of light.

2021-11-22

#6

Urban, Romance, Youth

Song Zu Er, Wang Anyu, Xu Yang

The popularity of winter sports has made the girl who loves short-track speed skating, Shen Zhengyi, find a goal to strive for. She secretly participated in the newcomer selection of Zhufeng Club while keeping her mother's back, which was her last chance to become a professional. She had never received professional training before, and she experienced the harshness of the devil coach Zhuang Yue. After a series of twists and turns, she entered the club as she wishes. However, new challenges came one after another, and Zhengyi struggled to overcome technical difficulties and learned to cooperate with her teammates. At the same time, the mother discovered her daughter's short-track skating practice, and the relationship between her mother and daughter and Zhuang Yue was involved as a past story unraveled. With the help of her good friend skater Shao Beisheng, and former champion Xiao Han, Zhengyi quickly transforms and wins the trust of her teammates, becoming a dark horse on the track. She and Zhuang Yue also went from conflict to understanding and formed a deep mentorship. The two generations of short-track speed skaters have passed on the spirit of sports and the pursuit of excellence by never giving up and doing their best.

2021-02-04

#7

Urban, Romance, Sport

Hu Yitian, Li Yitong

Wu Bai (Hu Yitian) becomes the youngest and strongest competitor in the national robotics competition thanks to his tireless efforts and talent. He forms a team and finally competes in the Chinese finals with his robotics initiator, Ai Qing (Li Yitong). Since then, they have represented China in the Asian Championships together, achieving a series of honors for their country. Both of them aspire to improve the popularity and application of robotics among the young generation in China through the sport of robotics competition, thus speeding up the development of the country. As opponents, Wu Bai's perseverance, skill, and talent attract Ai Qing, and as team leaders, Ai Qing's love for the industry, dedication to her dream, and superior tactical acumen also impress Wu Bai, and they are attracted to each other through mutual support and competition.

2020-12-14

#8

Youth, School, Romance

Wang Anyu, Xiang Hanzhi

Xia Linxi is a bright and talented student who is the best in the school, and Jiang Zhenghan is a computer master who learned programming on his own and makes a living from it. The first time they meet, Xia Linxi is ordered to catch Jiang Zhenghan, a truant student. With a little skill, she forces the unruly boy to follow her lead. However, Jiang Zhenghan subsequently becomes Xia Linxi's tutor and fights a beautiful turnaround battle. Their battle of wits and courage begins. From the incompatibility to the affection to the promise, they have experienced the change from school uniform to wedding dress, and become the most indispensable witness of each other's youth.

2020-08-13

#9

Historical, Romance, Comedy

Jiang Chao, You Jingru

In order to stabilize the military power and ensure that the Han family's army in the north is not affected by the court, Han Yuanniang, the eldest daughter of the Duke of Ding, takes the place of her twin brother Han Shiyi and becomes the young master of the Duke of Ding. Han Shiyi portrays herself as a lascivious and uneducated dude, but accidentally becomes the studying companion of the fifth prince Chen Yanyi. After "being in the camp of the fifth prince", she helps the fifth prince to make a plan to seize the position of the crown prince. In this series of turmoil, the fifth prince and Wang Zhongyu, son of the prime minister, discoverHan Shiyi's identity as a girl, and both have a crush on her, during which a series of ludicrous stories occur.

2020-07-14

#10

Youth, Friendship, Life

Guan Xiaotong, Jin Shijia, Niu Junfeng

Jiang Xiaoguo, who has no power, looks, or money, is always envious of her three roommates. Duan Jiabao, from a businessman's family, is wealthy but simple and carefree, only knowing how to chase stars and food. Luo Yan hates her mother's arrangement, but at least she has someone to arrange for her work and has nothing to worry about. Liang Shuang, a cold beauty, is pretty and good at business, and in her senior year, she is already well-settled in society. However, she doesn't know that as graduation approaches, everyone has their own problems to solve.

2019-12-16

#11

Youth, School, Comedy

Zhou Yiran, Hao Fushen

Chen Jing is a smart girl in middle school of the Conservatory of Music, majoring in folk music and yangqin, who decides to work for her senior brother Wang Wen because she likes piano. However, her lack of knowledge of Western music and her background in folk music has caused her to be snubbed by Wang Wen and has caused friction between the two majors on campus. In order to prove her ability and that folk music can be on a more powerful stage, Chen Jing joins forces with the girls of dormitory 502 to form a folk music band. Chen's cousin, Chen Hexu, is a teacher, and she helps the students resolve their prejudices and misunderstandings when there is a gap between the two majors, and quietly gives Chen Jing encouragement and help. Outside of school, Chen Hexu meets actor Feng Anyu by mistake. Chen Hexu's true attitude towards herself gave Feng Anyu the courage to re-examine his life and lend a helping hand to Chen Jing in the process of forming her band many times. The students grow up with the help of Chen Hexu and many other teachers, and the students of Western and folk music break down stereotypes and get along well with each other. Chen Jing eventually proves the charm of folk music and goes on to a bigger musical stage, harvesting a beautiful youth!

2019-12-14

#12

Historical, Romance, Fantasy

Landy Li, Wang Anyu

An ordinary office worker, Xiao Wei, gets lost in the Forbidden City and time travels back to the Qing Dynasty to start an amazing journey in the palace where crises surround.
Related Posts