The Last Immortal – Zhao Lusi, Wang Anyu
The Last Immortal is a historical fantasy romantic xianxia drama led by Zhao Lusi and Wang Anyu, co-starring Li Yunrui, Ying Er, Cao Feiran, Jia Nai Na, Cui Hang, and He Kailang, with a special appearance by Xue Jianing.
The drama is adapted from the novel of the same name by Xing Ling.
Details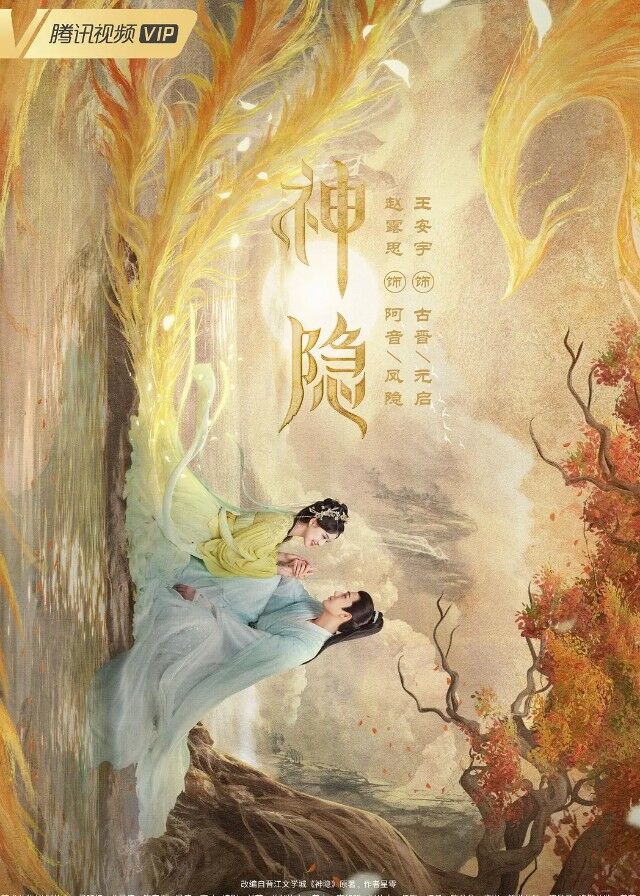 English Title: The Last Immortal
Chinese Title: 神隐
Genre: Historical, Romance, Fantasy, Immortal
Episodes: 40
Duration: 45 min.
Director: Chen Jialin, Li Cai
Writer: liu fang
Producer: Yang Xiaopei, Li Liming, Ren Qiang, Zhu Kai, Chen Jingjing
Released Date: -
Broadcast Website: WeTV
Cast
Synopsis
Gu Jin is the son of a god. His divine power is sealed. Feng Ying is a new phoenix emperor. They meet by accident, embarking on a journey to find Feng Ying's immortal spirit.
Since then, under the accompaniment of A Yin, Hong Yi, and Yan Shuang, they collect Feng Yin's immortal spirit along the way.
Through many difficulties, defeating the villain Qinglin and his subordinates, they help Feng Yin nirvana, gaining love and friendship, and maintaining the peace of the world.
Reviews
You May Also Like
Related Posts
How is Zhao Lusi and Chen Zheyuan's Relationship? "Yuan Xing Bi Lu" CP is Gaining Great Popularity

Does Rosy Zhao Lusi Have a Boyfriend? Her College Boyfriend was Exposed

What's Yang Yang And Zhao Lusi's Relationship?

Liu Te, Rosy Zhao Lusi Were In A Relationship? His Ex-Girlfriend Was Rocket Girls' stylist

Zhao Lusi, Ryan Ding Yuxi Refused To Be CP, Will They Played In "The Romance Of Tiger And Rose 2"?

What's Zhao Lusi, Leo Wu Lei's Relationship? Why Fans Can Not Calm Down

Rosy Zhao Lusi was Involved in a Dating Rumor, Studio Issued a Statement

Zhao Lusi Photos

Who is Julia Xiang Hanzhi's Boyfriend? Is She Dating Leo Wu Lei?

Rosy Zhao Lusi, Liu Yuning Gained Large Popularity For "Hao Yan CP" In "The Long Ballad"

Terry Liu Te: Shy To Shoot Kiss Scenes With Zhao Lusi, Don't Mind Being Judged On Looks

Who Is Jason Gu Jiacheng's Girlfriend?

Wang Anyu Dramas, Movies, and TV Shows List

Zhao Lusi Dramas, Movies, and TV Shows List

Rosy Zhao Lusi, Xu Kaicheng Interpret The Sweet Relationship Between Teacher And Student In The Ancient Campus

Zhao Lusi, Xu Kaicheng's New Drama Is Hit, But The Douban Rating Is Only 4.3