Fox Spirit Matchmaker: Yue Hong – Yang Mi, Gong Jun
Fox Spirit Matchmaker: Yue Hong is a historical Xianxia drama, led by Yang Mi and Gong Jun, co-starring Guo Xiaoting, Miles Wei Zheming, Hu Lianxin, and Wen Zhengrong.
The drama is based on the popular Comic "狐妖小红娘/ Hu Yao Xiao Hong Niang".
Details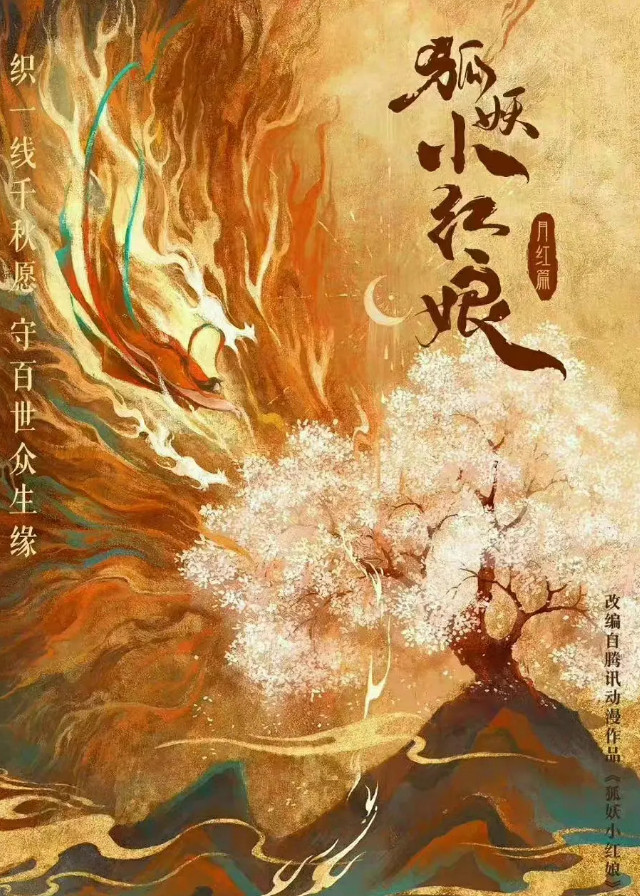 English Title: Fox Spirit Matchmaker: Yue Hong
Chinese Title: 狐妖小红娘月红篇, 涂山小红娘
Genre: Historical, Fantasy, Romance, Immortal, Comedy
Episodes: 40
Duration: 45 min.
Producer: Dai Ying, Wang Yixu, Zhang Yucheng
Product Company: iQIYI, AC.QQ.COM, STELLAR
Released Date: –
Boradcast Website: iQIYI
Cast
Synopsis
The drama tells the series of stories of Tushan Honghong and the Taoist priest Dongfang  Yuechu.
You May Also Like
Related Posts
Are Simon Gong Jun, Zhou Yutong in a relationship? Why Is Their Marriage Certificate Circling On The Net?

Hawick Lau Admits Dating Li Xiaofeng, Who is Yang Mi's Best Friend in the Drama Dramatically

Yang Mi Dramas, Movies, and TV Shows List

Gong Jun Dramas, Movies, and TV Shows List

Yang Mi Photos

Gong Jun Photos

Who Is Simon Gong Jun's Girlfriend? 3 Rumored Relationships

How Is The Relationship Between Simon Gong, Zhang Zhehan?

How Is Yang Mi And William Chan's Relationship?

Is Wei Daxun Yang Mi's Boyfriend After Divorced With Ex-husband Hawick Lau

Qin Lan and Wei Daxun Were Spotted Dating in Sanya

Is Xu Muchan Simon Gong Jun's Girlfriend Currently?

The Rumors That Yang Mi And Wei Daxun Got Married Were Denied By Yang Mi Studio

Yang Mi and Xu Kai's CP Triggered Teasing, Douban Rating 5.8 is High or Low?

Yang Mi Is Dating Daniel Zhou Keyu? Is It Too Outrageous?

Zhang Zhehan, Simon Gong Are Not The First Candidates Of "Word Of Honor"

Will Zhang Zhehan, Gong Jun Become Next Xiao Zhan, Wang Yibo, "Word Of Honor" Become A Hit

Gong Jun, Zhang Huiwen Coupled In "The Flaming Heart", The Drama Is Expected.

Grey History Of Simon Gong Jun, Sebrina Chen Yao? "The Player" Is Released After 4 years

Gong Jun Responses To The News He Will Join The 3rd Public Performance Of "Chuang 2021"