Zhang Zhehan, Simon Gong Are Not The First Candidates Of "Word Of Honor"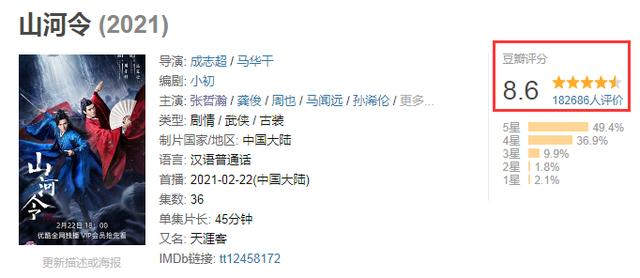 Recently, Zhang Zhehan and Simon Gong (Gong Jun)'s"Word Of Honor" is on air. Another drama of the same genre is "The Untamed".
We all know how popular it was, but we never thought that "Word Of Honor" would surpass it, with a rating of 8.6 on Douban.
You should know that Douban has always been rather harsh in its ratings. And it is already very rare to get an 8, let alone a high score like 8.6.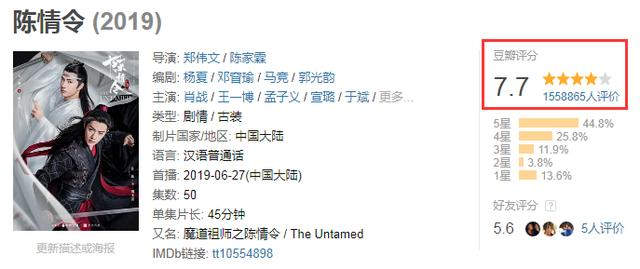 When "The Untamed" first aired, it only scored 4.9, and only later it improved with good reviews before it finally rose to its current 7.7 ratings.
After "Word Of Honor" became a hit, the two male leads, Zhang Zhehan and Simon Gong have both surpassed 10 million fans and jumped to the A-list actors.
However, after the drama became popular, it was revealed that the original two male leads were not Zhang Zhehan and Gong Jun.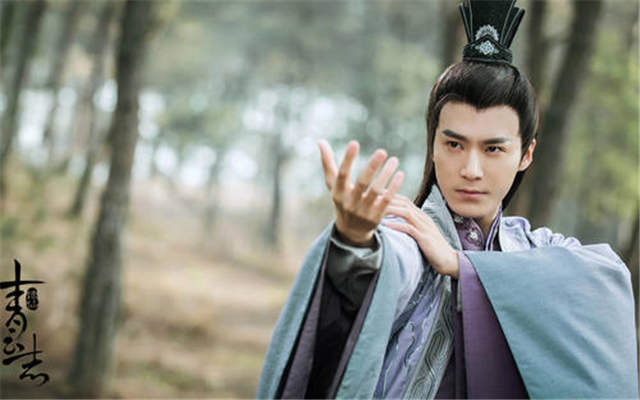 It was reported that the first choice for Zhang Zishu was not Zhang Zhehan, but actor Mao Zijun.
In fact, at first, the male leads were to be played by Mao Zijun and Li Daikun (who plays the "Xie Wang").
However, Mao Zijun resigned and Li Daikun felt that he was not up to the task of playing the role of Wen Kexing and acted Xie Wang instead, leaving the male leads vacant.
This led to the casting of Zhang Zhehan as well as Gong Jun. And when Zhang Zhehan offered to play Wen Kexing, he was decisively rejected by the director, leaving him as Zhou Zishu's only choice.
The director is worthy of being a director. The right choice made Zhang Zhehan's Zhou Zishu and Gong Jun's Wen Kexing a success. These two roles seem to be tailor-made for them, so fitting and eye-catching.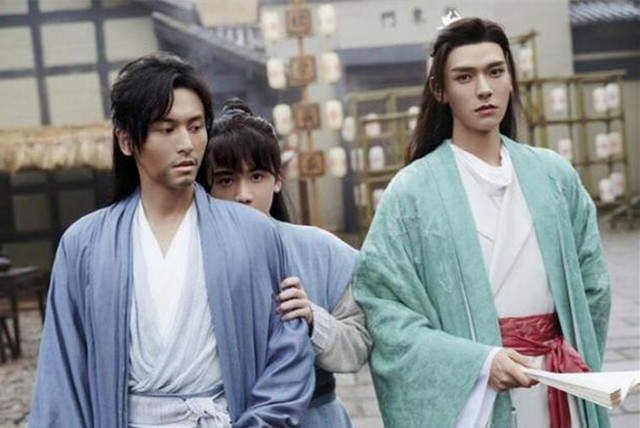 Zhang Zhehan's acting of Zhou Zishu, from "the master of the Tian Chuang", to "the vagrant Lao Shi" and finally to Zhou Shu, can be said to have captured the differences between the three characters very well.
Whether he is a domineering and ruthless man, or an indulgent and unrestrained man, or a gentle and elegant man, Zhang Zhehan's portrayal of Zhou Zishu makes people praise him for what he should be like.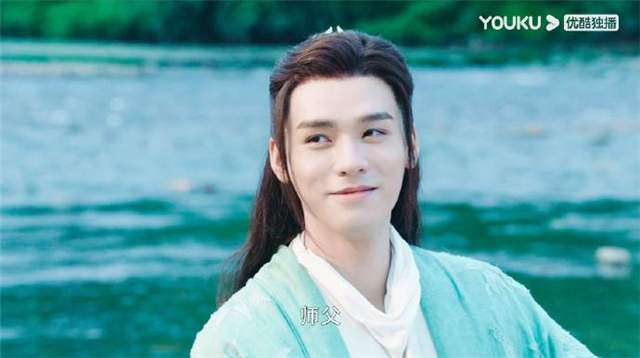 On the other hand, Gong Jun's performance as Wen Kexing has been a huge hit since the beginning of the show. The excellent costumes and Gong Jun's appearance have added a lot of points to Wen Kexing.
What makes people marvel is the transformation of Gong Jun's eyes. One second he is the harmless Wen Kexing, and the next he is the ruthless master of Guigu, all in a flash. How can one not be enchanted!
There were also viewers who felt that Wen Kexing's behavior in the play seemed a little greasy. It makes him seem rather out of place.
However, anyone who has read the original story knows that it is Wen kexing.
If it wasn't for Wen Ke Xing's "words of flirtation", he and Zhou Zishu would never have been able to make it work!
The only person who was unrestrained to Zhou Zishu was Wen Kexing, and the crazy one was the master of Guigu. Wen Kexing is a man who had two faces!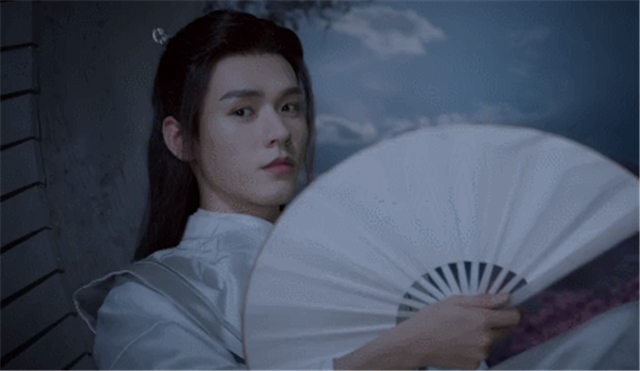 "Word Of Honor" illustrates perfectly what the power of the original is, and shows us that the main factor for a successful remake is always: the fewer changes the better, and the more of the original's classic plots are preserved the better.
On one hand, "Word Of Honor" has tried to do the most sincere restoration possible based on the novel. On the other hand, those who have read the original will find that the scriptwriters have still made a lot of changes.
However, through these adaptations, we have to admire the cultural connotations of the scriptwriter. We have to thank the scriptwriter for the careful adaptations that have made this drama possible.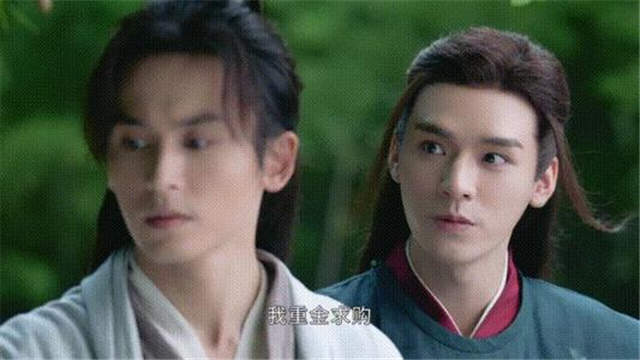 Gong Jun and Zhang Zhehan, seem to be avoiding promoting the drama together as "Lang Lang Ding CP" these days.
But there are also netizens who say that it is good to separate the drama and the real-life, giving both actors a decent ending.
Zhang Zhehan and Simon Gong are both good actors. They make everyone believe that there was once a Zhou Zishu and a Wen Kexing, that they are new friends but like old ones, that they were not alone, that they go life and death hand in hand.
Related Posts
Gong Jun (Simon Gong) Profile

Zhang Zhehan(张哲瀚) Profile

Zhang Zhehan Dramas, Movies, and TV Shows List

Gong Jun Dramas, Movies, and TV Shows List

Gong Jun Photos

How Is The Relationship Between Simon Gong, Zhang Zhehan?

Will Zhang Zhehan, Gong Jun Become Next Xiao Zhan, Wang Yibo, "Word Of Honor" Become A Hit

Are Simon Gong Jun, Zhou Yutong in a relationship? Why Is Their Marriage Certificate Circling On The Net?

Who Is Simon Gong Jun's Girlfriend? 3 Rumored Relationships

Who Is Zhang Zhehan's Girlfriend? Did He Get Married?

Zhang Zhehan And Rumored Girlfriend Wang Peiwen Were Suspected Of Being Married

Esther Yu, Zhang Zhehan's Relationship News Was Exposed, Old Photos Of Seven Years Ago Were Released.

Is Xu Muchan Simon Gong Jun's Girlfriend Currently?

Gong Jun, Zhang Huiwen Coupled In "The Flaming Heart", The Drama Is Expected.

Grey History Of Simon Gong Jun, Sebrina Chen Yao? "The Player" Is Released After 4 years

Zhang Zhehan Was Boycotted By Netizens, Endorsements Were Terminated

Gong Jun Responses To The News He Will Join The 3rd Public Performance Of "Chuang 2021"