Zhang Zhehan Was Boycotted By Netizens, Endorsements Were Terminated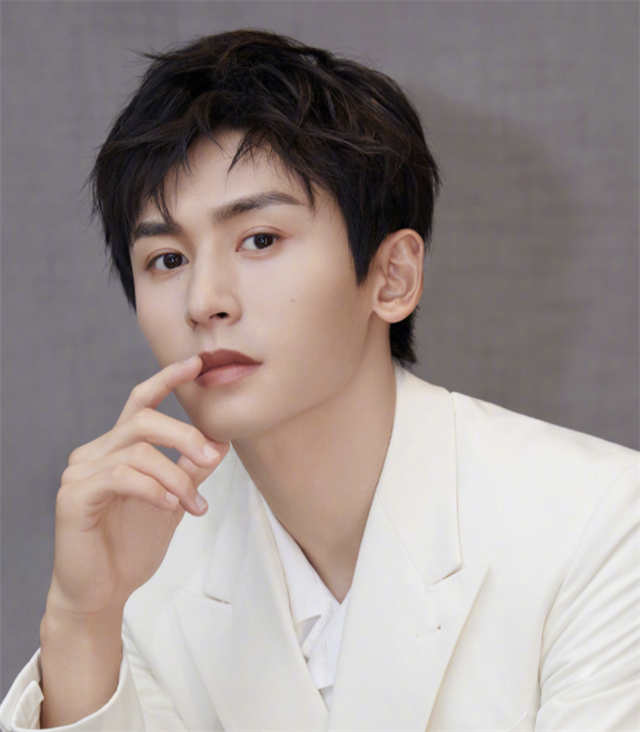 On August 13, as the Zhang Zhehan incident continues to ferment, several brands have terminated their cooperation with Zhang Zhehan.
There are a number of brands that end Zhang Zhehan's endorsement or terminated the cooperation with Zhang Zhehan, such as Wahaha, Kimtrue, Hsu Fu Chi, Anker, Menghuan Zhuxian Mobile Game, Shanghai Shuixing Home Textiles, Joyoung, King To Nin Jiom, Coca Cola, JBL Harman, Yanjing Xuelu beer and so on.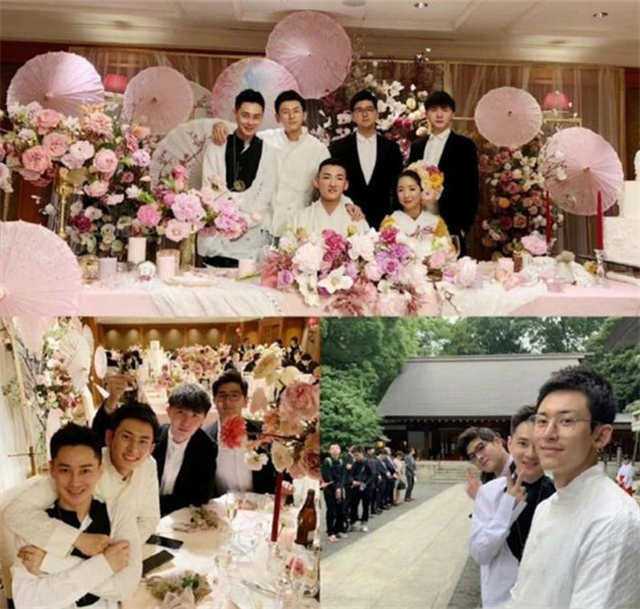 Earlier, netizens revealed that actor Zhang Zhehan attended a wedding in Nogi Shrine of Japan, and then he is also discovered taking photos in front of the Yasukuni Jinja.
Zhang Zhehan visited the two shrines publicly, causing a wave of boycotts from netizens.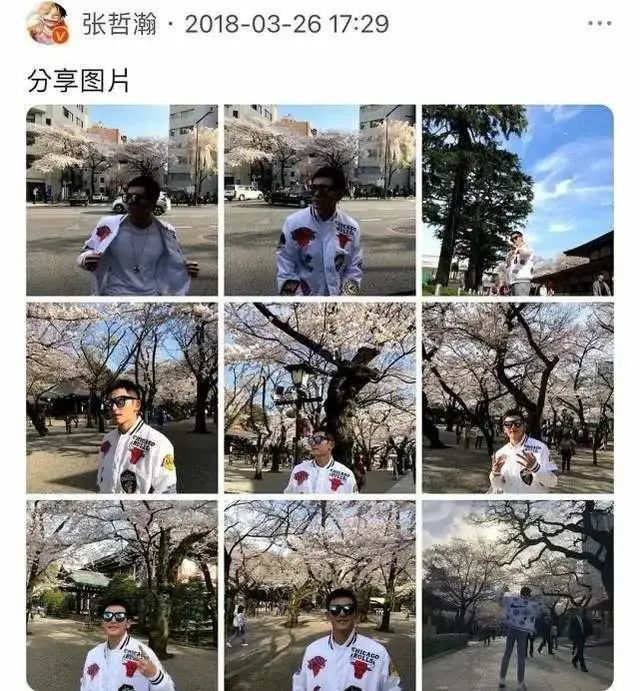 The roster of Yasukuni Shrine contains 1,068 convicted war criminals from the Second World War, including 14 Class A war criminals. So whenever Japanese politicians or prominent figures visit Yasukuni Shrine, there are protests from Southeast Asian countries.
In the afternoon of August 13, Zhang Zhehan issued an apology statement on Weibo: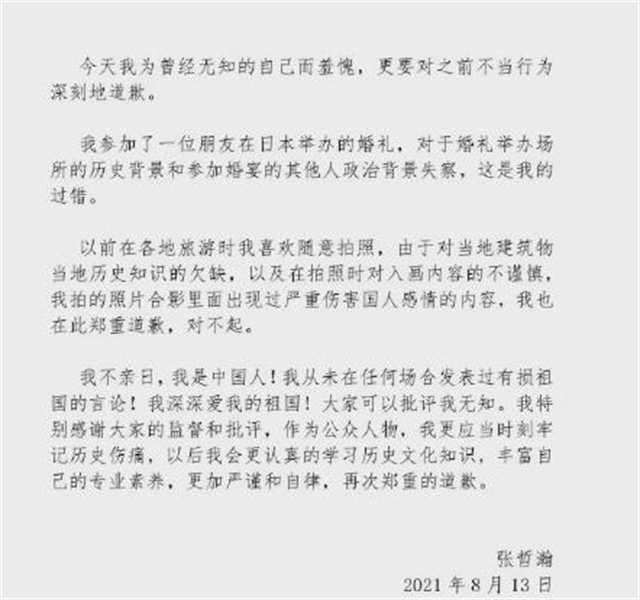 Due to the lack of knowledge of the local history of the local buildings, as well as the lack of care in taking pictures of the content of the photos. I seriously harm the feelings of the country and people. Here I solemnly apologize, I am sorry.
I especially appreciate everyone's supervision and criticism. As a public figure, I should always remember the pain of history. And I will study history and culture more seriously, enrich my professionalism, and be more rigorous and self-discipline, once again, I solemnly apologize.
For Zhang Zhehan's apology, will netizens accept it?
Related Posts