Will Zhang Zhehan, Gong Jun Become Next Xiao Zhan, Wang Yibo, "Word Of Honor" Become A Hit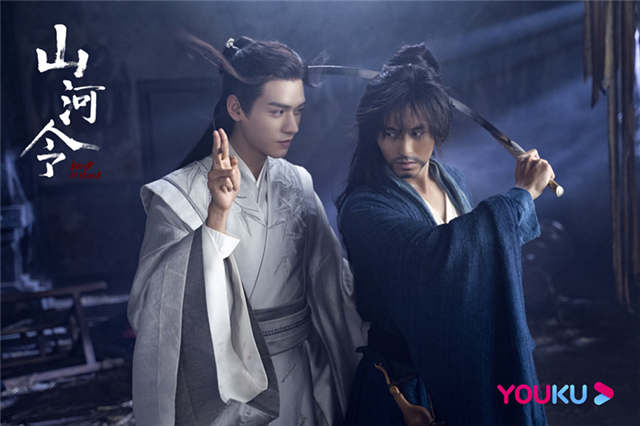 With the launch of the new BL drama "Word Of Honor", starring Zhang Zhehan and Gong Jun (Simion Gong), the absolute dominance of "The Untamed" in BL dramas has been gradually shaken.
In the four days since its launch, "Word Of Honor" has already become a new popular drama.
When it comes to BL dramas, one must be mentioned is 2018's "The Untamed". This drama once broke the hot search during its release, successfully making Xiao Zhan and Wang Yibo become the top popular stars.
And even two years later the drama is still at the top of the drama super topics ranking list, and "Bojun Yixiao" has been ranking at the top of the CP list.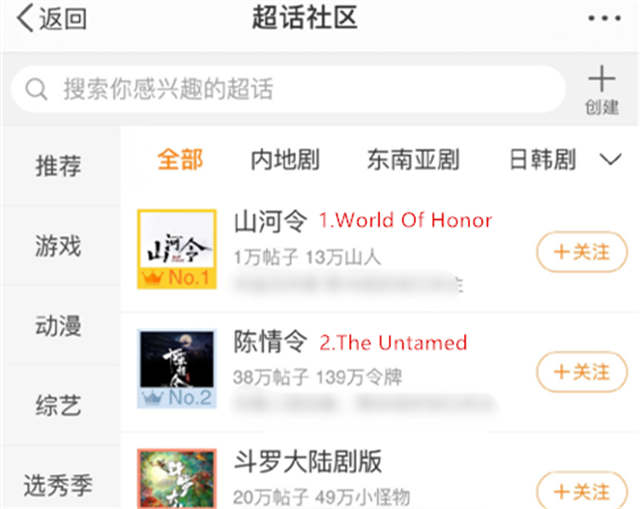 However, the top of the Weibo drama super topics raking list has successfully changed hands due to the addition of "Word Of Honor".
The drama is currently number one on the drama super topics ranking list, while "The Untamed" has fallen to number two.
"Bojun Yixiao" still sits at number one on the CP list, while the new CP "Lang Lang Ding" formed by Zhang Zhehan and Gong Jun ranks 8#.
Judging from the current trend, the "Lang Lang Ding CP" super topic ranking will rise again, as "Word Of Honor" is updated. It is no exaggeration to say that "Word Of Honor" has been a success.
The popularity of "Word Of Honor" has definitely given pressure on other dramas in the same genre as well. There are also rumors that Luo Yunxi's "Immortality" may be broadcast in advance.
Viewers are happy to hear that. They wonder which one will take the Central role of BL drama.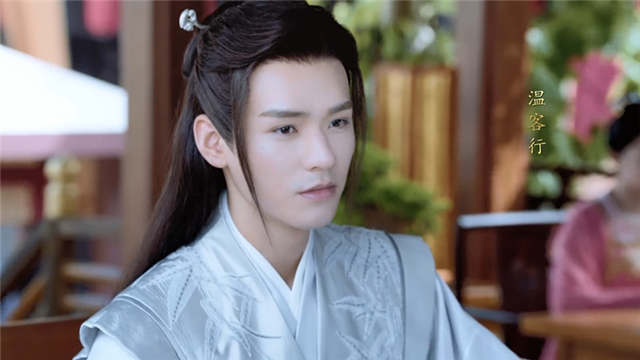 In the drama, Gong Jun played Wen Kexing, won numerous praise. Wen Kexing's persona is very attractive. Gong Jun is handsome, presenting a very different state of the Ghost Valley master and Wen Kexing in Jianghu.
He is sometimes gentle, sometimes cool, sometimes sows his wild oats. There is no sense of incongruity. As an actor, Gong Jun has extremely strong plasticity!
Gong Jun also starred with Zhou Yutong in "Begin Again". And "Word Of Honor" is not the first drama Gong Jun has acted in this kind of subject. In 2017, he starred with Xu Feng in "Advance Bravely".
At the time, Gong Jun only made his debut a few years, and his acting skills were still very fresh, but his eyes were already very dramatic. There were many viewers who knew Gong Jun because of "Advance Bravely".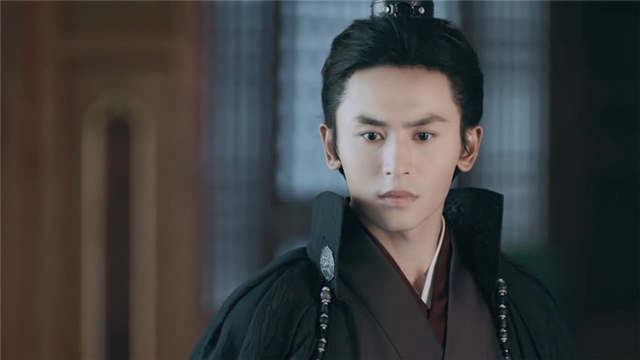 Zhang Zhehan plays Zhou Zishu, a desperate man in this drama. The role gives a strong sense of decadence. His performance is also quite excellent.
The tension in his role is also great, and the change in his character between the early and late stages would be relatively large.
Zhang Zhehan has appeared in countless dramas, in some of which he has played the male lead. But he failed to become popular.
The fame and status of Gong Jun seemed to be less than that of Zhang Zhehan, but now his popularity and resources can soar to the sky, which can only mean that he has chosen the right role.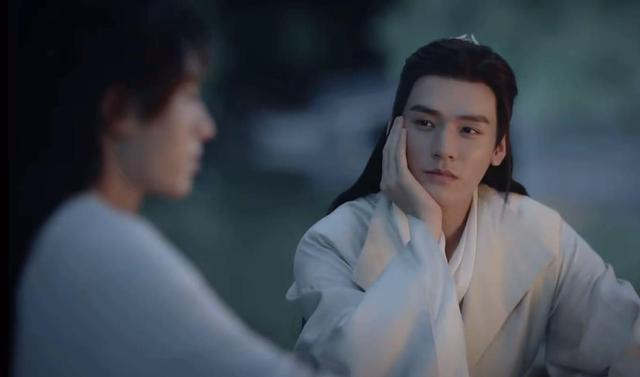 The combination of Gong Jun and Zhang Zhehan is simply a treasure combination. It looks as if they have come out of the novel. They gained the unanimous praise of netizens.
Many netizens say that the plot is even more exciting than the novel. The two male leads are so good that this drama was given the title of "The Light of 2021 BL drama".
Now viewers are even asking the drama to step up its update. Have you followed "Word Of Honor"? Welcome your comment.
Related Posts
Gong Jun (Simon Gong) Profile

Zhang Zhehan(张哲瀚) Profile

Zhang Zhehan Dramas, Movies, and TV Shows List

Gong Jun Dramas, Movies, and TV Shows List

Gong Jun Photos

How Is The Relationship Between Simon Gong, Zhang Zhehan?

Zhang Zhehan, Simon Gong Are Not The First Candidates Of "Word Of Honor"

Are Simon Gong Jun, Zhou Yutong in a relationship? Why Is Their Marriage Certificate Circling On The Net?

Who Is Simon Gong Jun's Girlfriend? 3 Rumored Relationships

Who Is Zhang Zhehan's Girlfriend? Did He Get Married?

Zhang Zhehan And Rumored Girlfriend Wang Peiwen Were Suspected Of Being Married

Esther Yu, Zhang Zhehan's Relationship News Was Exposed, Old Photos Of Seven Years Ago Were Released.

Is Xu Muchan Simon Gong Jun's Girlfriend Currently?

Gong Jun, Zhang Huiwen Coupled In "The Flaming Heart", The Drama Is Expected.

Grey History Of Simon Gong Jun, Sebrina Chen Yao? "The Player" Is Released After 4 years

Zhang Zhehan Was Boycotted By Netizens, Endorsements Were Terminated

Gong Jun Responses To The News He Will Join The 3rd Public Performance Of "Chuang 2021"