Grey History Of Simon Gong Jun, Sebrina Chen Yao? "The Player" Is Released After 4 years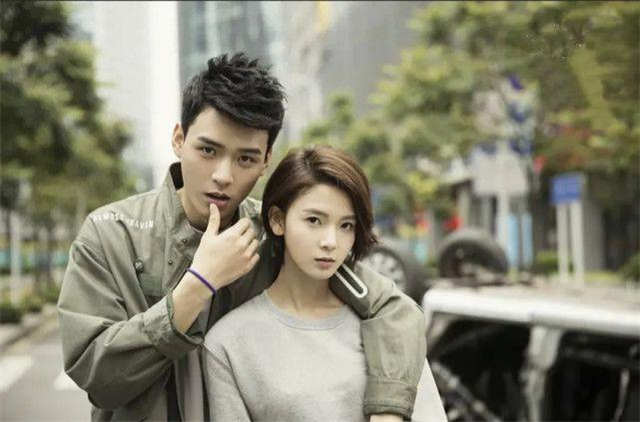 On the evening of April 22, Starring Simon Gong Jun and Sebrina Chen Yao, the fantasy TV version of "Fantasy Westward Journey" which was renamed "The Player" was finally released.
The drama is Gong Jun's first male lead work after graduation. Although his acting was not very good at the time, the performance is interesting!
After watching this drama, which was shot in 2017, a lot of netizens have said that the modeling of the roles in this drama is really not mainstream, they hope that this drama will not be launched.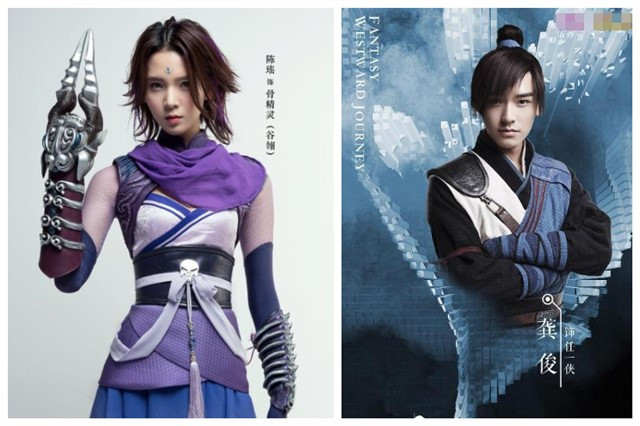 Sebrina Chen Yao's hairstyle and makeup are bizarre, but also thanks to Chen Yao's good appearance to resist such a thunderstruck look.
In the latest stills from "The Player", Simon Gong Jun's look is still very good, and the whole look is overflowing with a very fresh temperament.
However, after seeing Gong Jun change into an ancient costume in the drama, netizens could not help laughing.
Gong Jun's makeup style is really different from the "Wen Kexing" in the "Honor Of Word". The bangs on Gong Jun's forehead are too thunderous, which looks really too funny.
To our surprise, Gong Jun's fans comment: Good Luck. They seem not willing to help him block the tease from the netizens.
However, after all, "The Player" was shot in 2017. Looking back from now, the positioning and makeup were indeed quite trendy at that time, but now, it is estimated that Gong Jun's fans may regard this as a grey history.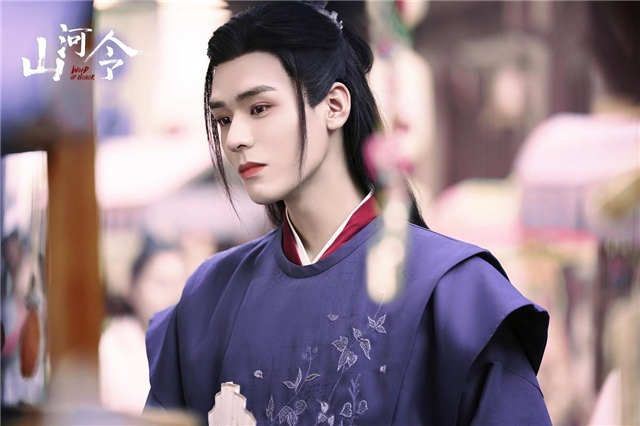 Gong Jun, Chen Yao look perfect for each other as CP, sweetness soaring.
Compared to the obvious layers of acting in "Word Of Honor", Gong Jun's performance in "The Player" is a bit more youthful.
Because it is his debut work, his skill of the performance is not yet very mature, and he often appears to be pushing too hard.
The good thing is that Chen Yao is agile in her acting and makes up for the lack of acting skills to a certain extent.
The sweet relationship between the two main roles, Ren Yixia, Gu Ling, is another major attraction in the drama.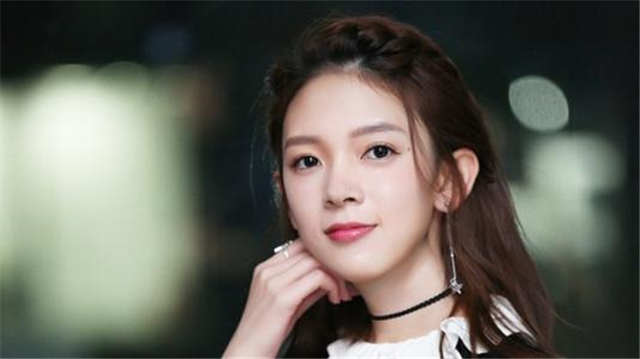 The pairing of Gong Jun and Chen Yao is really new to many netizens. Although Sebrina Chen Yao has done a lot of works in the acting circle in the past two years, she still seems to be an 18-list star in everyone's mind.
However, if you have seen Chen Yao's works, you will still have some impression of such a girl. First of all, her appearance is very good, while her acting skills are also good.
Except for the fact that she doesn't have any famous works, her development is quite smooth.
Will you watch "The Player" and support the CP of yong actors Simon Gong Jun and Sebrina Chen Yao?
Related Posts
Gong Jun (Simon Gong) Profile

Chen Yao (陈瑶) Profile

Are Simon Gong Jun, Zhou Yutong in a relationship? Why Is Their Marriage Certificate Circling On The Net?

Who Is Simon Gong Jun's Girlfriend? 3 Rumored Relationships

Sebrina Chen Yao, Elvis Han Dongjun Relationship Was Exposed?

How Is The Relationship Between Simon Gong, Zhang Zhehan?

Is Xu Muchan Simon Gong Jun's Girlfriend Currently?

Gong Jun Photos

Zhang Zhehan, Simon Gong Are Not The First Candidates Of "Word Of Honor"

Will Zhang Zhehan, Gong Jun Become Next Xiao Zhan, Wang Yibo, "Word Of Honor" Become A Hit

Gong Jun, Zhang Huiwen Coupled In "The Flaming Heart", The Drama Is Expected.

Gong Jun Responses To The News He Will Join The 3rd Public Performance Of "Chuang 2021"

Chen Yao Dramas, Movies, and TV Shows List

Gong Jun Dramas, Movies, and TV Shows List