Twenty Your Life On Season 2 – Guan Xiaotong, Bu Guanjin
Twenty Your Life On Season 2 is an inspirational youth drama directed by Li Zhi, starring Guan Xiaotong, Bu Guanjin, Dong Siyi, Xu Mengjie, Li Junxian, Fei Qiming, Xie Binbin, and Zhou Yiran, with special appearances by Li Gengxi and Niu Junfeng.
The drama tells the story of several young post-95 girls who experience a series of setbacks as they enter society and eventually gain love and growth in the workplace and in life.
Details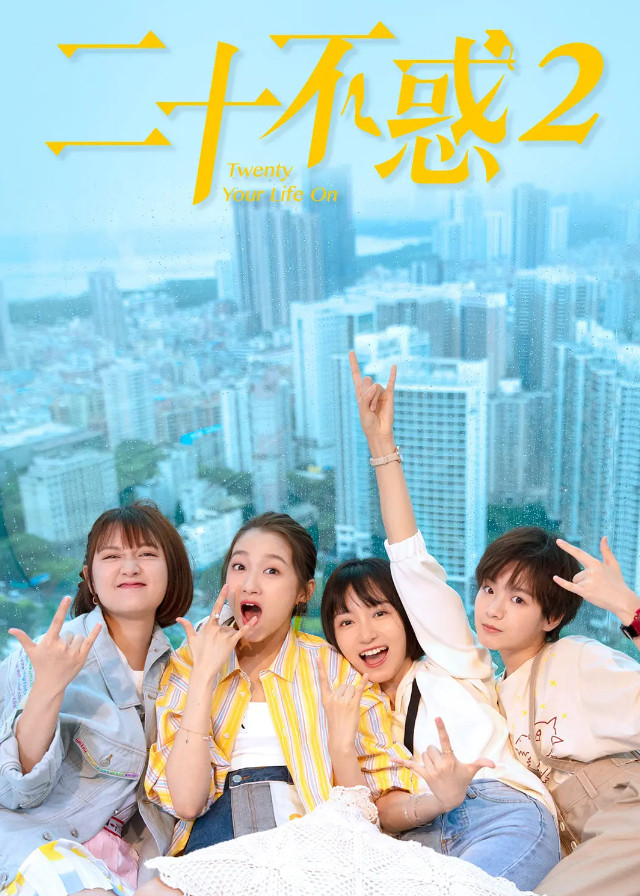 Cast
Synopsis
Three years after graduating from university, Luo Yan is introduced by her mother to work in a traditional company not far from home. When people enviys her life, she is tired of the borlling life.
Jiang Xiaoguo, who appears to be a glamorous financial elite, working in a high-end office building, actually works overtime every day without a life of her own.
The sudden family economic crisis has turned Duan Jiabao from a "rich second generation" to a " poor second generation", and the pressure of taking on debts comes with it.
Liang Shuang became the top beauty and skincare anchor on the net, but her career is up and down, and the peak is always accompanied by a low point.
Xiaoguo, Dabao, and Liang Shuang move into room 602 of the Xing Fu Hua Ban Li community and become roommates again, and also befriend their new friend Ding Yixuan.
In the end, Luo Yan studies abroad to pursue her dream of cartooning; Xiaoguo finds her original intention of working and keep trying to improve herself; Dabao helps her family get through the hard times and gaines new growth; Liang Shuang become a good anchor again and starts her entrepreneurial journey.
Although the road of life is always confusing and stumbling, the girls never stop moving forward. It is a 25 years old full of hardships, but also full of light.
You May Also Like
Related Posts