Guan Xiaotong Celebrates Lu Han's Birthday In late-night, Shattering Rumors Of A Breakup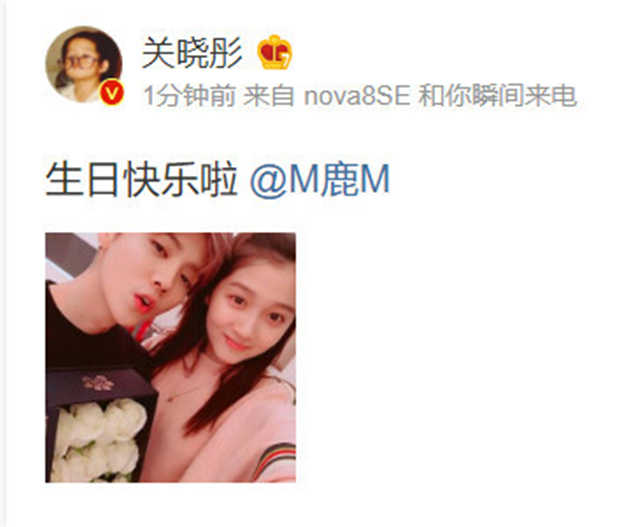 On the night of April 20, Guan Xiaotong posted a photo of herself and Lu Han on Weibo, and wrote "Happy birthday to Lu Han" to dispel rumors of a breakup!
April 20 is Lu Han's birthday. Guan Xiaotong has been celebrating his birthday for the past years, but this year, she did not do, as usual, sending wishes in the early morning. Then They were suspected of breaking up last year.
There were also netizens who found all kinds of breakup clues, leading to rumors of them breaking up on the hot search.
Now Guan Xiaotong has finally spoken out to dispel the rumors.
Fans found out that Guan Xiaotong did not send out a blessing at zero hours originally to distribute at 23:31, because Lu Han is 31 years old and Guan Xiaotong is 23 years old. It seems that they still in a good relationship.
Anyhow, best wishes to them.
Related Posts