Guan Xiaotong(Gabrielle) Profile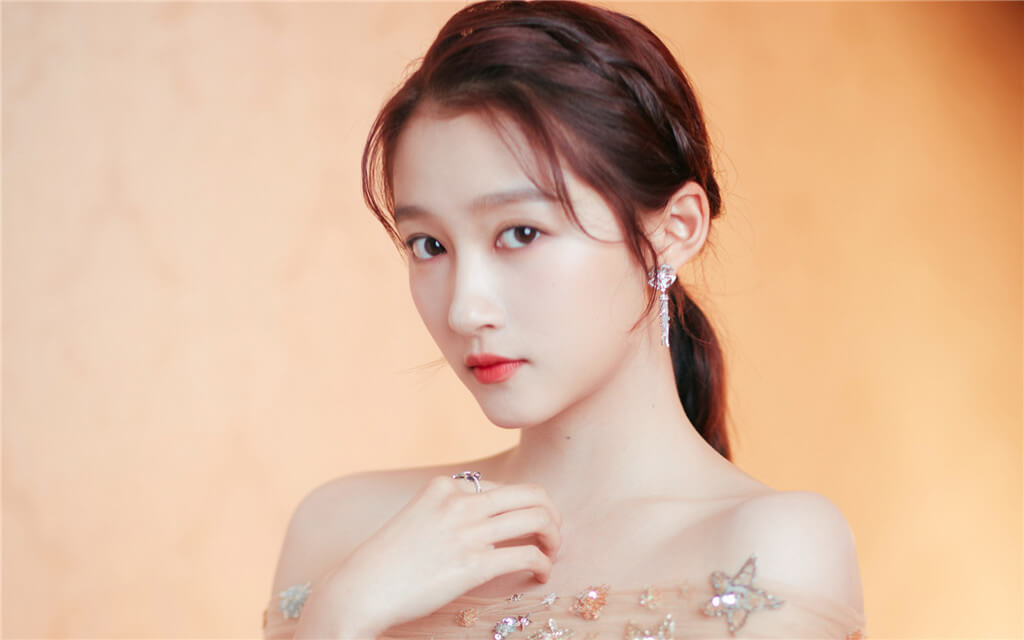 Guan Xiaotong(Gabrielle Guan, 关晓彤) born on September 17, 1997, in Beijing, is a Chinese actress.

In 2001, she made her debut with the film "Yan Hai Chen Fu". In 2005, she was recognized by the audience with the fantasy action film "The Promise". In 2016, she gained wide attention for starring in the urban romantic drama "To Be A Better Man".
Basic Info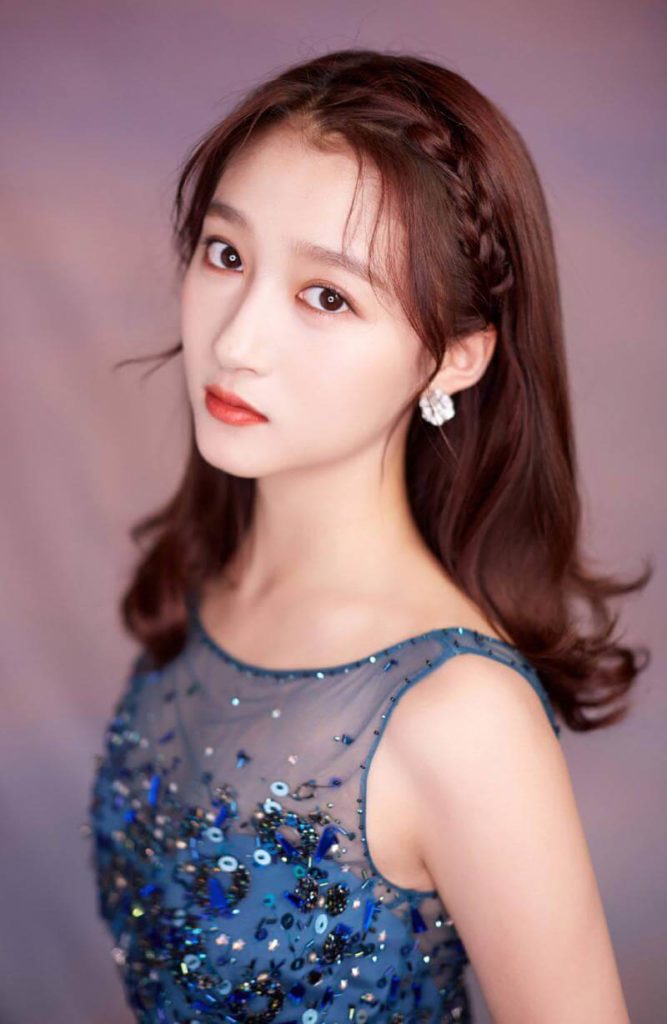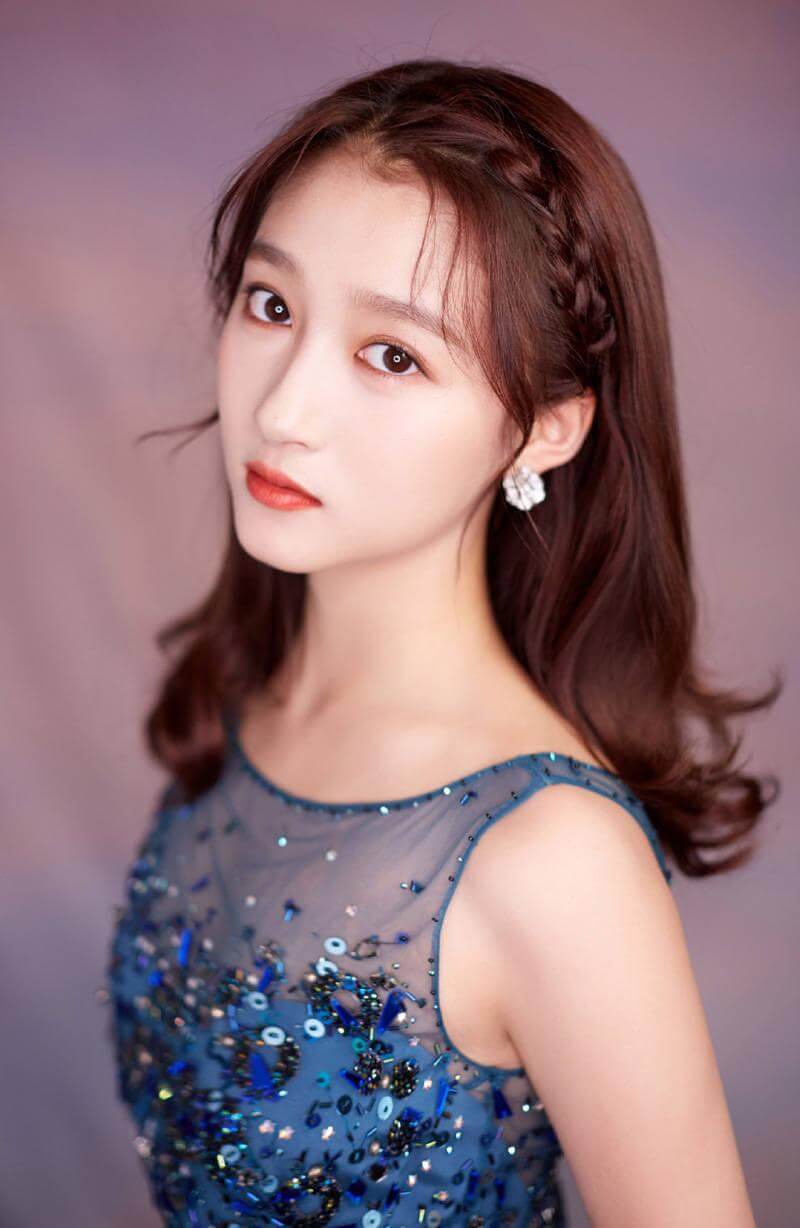 Stage Name: Guan Xiaotong
Birth Name: Guan Xiaotong(关晓彤)
Nicknames: Tong Tong, Shuang Shuang, Guan Guan
English Name: Gabrielle Guan
Birthday: September 17, 1997
Place of Birth: Beijing
Zodiac Sign: Virgo
Height: 172.4cm
Weight: 45kg
Blood Type: O
Fandom Color: Pink
Fandom Name: Ice-Cream Cone
Fanchant: xīng tú shǎn yào, xié shǒu tóng háng(星途闪耀, 携手彤行)
Instagram: stronger917
Weibo: 关晓彤
Facts
Her agent is Guan Xiaotong Studio.
Education: she studied at Beijing Film Academy with the highest enrolment score.
Family Members: parents, older sister, Guang Xiaotong.
Family Background: Guan was born in Beijing into a family of artists, her grandfather Guan Xuezeng was a master of Beijing Qinshu and her father Guan Shaozheng was an actor.
Favorite Foods: Fried chicken, hot pot, hot and sour noodles.
Likes crispy durian cake, watermelon, and lemons.
Doesn't like milk.
Afraid of insects.
She is good at cooking, her specialty is scrambled egg with tomato.
Favorite Singer: Justin Bieber.
Favorite Actress: Natalie Portman.
Favorite Color: Pink.
Likes to play games.
Favorite animation is Sailor Moon, she once cosplayed it.
Likes dogs, she has a dog called Guan Xiaopang.
Guan is regarded as one of the "Four Dan Actresses of the post-90s Generation", along with Zheng Shuang, Zhou Dongyu, and Yang Zi.
Her boyfriend is Lu Han.
Films
The Story of Turandot(三色镯:破谜重生)(nan)(TBA)
The Dream of Red Mansions(红楼梦)(Jia Yuanchun)(TBA)
Oversize Love(月半爱丽丝)(Lin Xiaoxi)(2020)
Lost in Love(如影随心)(Meng Li)(2019)
The Captain(中国机长)(nan)(2019)
A Paper Marriage(一纸婚约)(Wang Xiaoxiang)(2018)
Shadow(影)(Qingping)(2018)
Surrender to Innocent Girls(向天真的女生投降)(Yao Lan)(2018)
Nian Nian De Fu(年年得福)(nan)(2017)
Robosaur Wars(重生之龙族圣女)(Long Po)(2017)
The Founding of an Army(建军大业)(Deng Yingchao)(2017)
The Left Ear(左耳)(Jiang Jiao)(2015)
Love of Magic(魔法触恋)(Princess An Jiexi)(2015)
Roco Kingdom 4(洛克王国4:出发!巨人谷)(Princess Keli)(2015)
Romance Out of the Blue(浪漫天降)(Sha Sha)(2015)
Bad Guys Always Die(坏蛋必须死)(Chinese girl)(2015)
Switch(天机·富春山居图)(Xiao Yueyue)(2013)
Flash Play(致命闪玩)(Middle school girl)(2013)
Personal Tailor(私人订制)(Adult ceremony gift presenter)(2013)
Painted Skin: The Resurrection(画皮2)(young Princess Jing)(2012)
Summer's Latte Art(夏天的拉花)(young girl)(2011)
Spring Buds Blossoms(春蕾绽放)(Nong Xiaomei)(2010)
If You Are the One 2(非诚勿扰2)(Chuan Chuan)(2010)
The Treasure Hunter(刺陵)(young Lan Ting)(2009)
Uptown girl and donetown girl(小田进城)(Xiao Tian)(2008)
Save Me(救我)(Xiao Xue)(2008)
Only Promises Keeps My Heart(唯有承诺留我心)(young Han Xueting)(2006)
Red Mountain Rain(红山雨)(little granddaughter)(2005)
Electric Shadows(电影往事)(Jiang Lingling)(2005)
The Promise(无极)(young Qingcheng)(2005)
Profoundly Affecting(惊心动魄)(Shuang Shuang)(2003)
Nuan(暖)(Ya)(2003)
Television Series
A Girl Like Me(我就是这般女子)(Ban Hua)(2021)
Shi Cha Hai(什刹海)(Zhuang Xiaoxiao)(2020)
Twenty Your Life On(二十不惑)(Liang Shuang)(2020)
Nothing But Thirty(三十而已)(nan)(2020)
I Am The Head Teacher(我是班主任)(Teacher Guan)(2019)
Untouchable Lovers(凤囚凰)(Liu Chuyu)(2018)
Sweet Combat(甜蜜暴击)(Fang Yu)(2018)
Huotoujun Inn(伙头军客栈)(Guan Tongtong)(2018)
Dagger Mastery(神风刀)(Shui Lian)(2018)
Stairway to Stardom(逆袭之星途璀璨)(Herself)(2017)
Xuan-Yuan Sword: Han Cloud(轩辕剑之汉之云)(Yeyaxi)(2017)
Love of Aurora(极光之恋)(Han Xingzi)(2017)
Papa Can You Hear Me Sing(搭错车)(Ah Mei)(2016)
Paper Restaurant(我们的纯真年代)(Ku Gua)(2016)
May December Love 2(小丈夫)(Sun Tiantian)(2016)
Mr Hahaha(爆笑先森)(Nurse)(2016)
To Be A Better Man(好先生)(Peng Jiahe)(2016)
Novoland: The Castle in the Sky(九州·天空城)(Yi Fuling)(2016)
Hello Mr. Right(老师晚上好)(Lin Xia)(2016)
The Wife's Lies(妻子的謊言)(Chen Puyu)(2015)
Legend of Ban Shu(班淑傳奇)(Jiang Xiu)(2015)
Pretty Wife(老婆大人是80后)(Visa)(2015)
Joy Fans(嬉戏魔法乐园之爱情大爆炸)(Princess An Jiexi)(2015)
Seventeen Blue(会痛的17岁)(Gui Zhi)(2015)
Romance of our Parents(父母爱情)(An Yi)(2014)
May December Love(大丈夫)(Ouyang Miaomiao)(2014)
One Servant of Two Masters(一仆二主)(Yang Shumiao)(2014)
Love Jurassic(囧爸的爱情生活)(Ge Jingjing)(2014)
Aftershock(唐山大地震)(Su Xi)(2013)
Flowers in Fog(花非花雾非雾)(young Xuehua)(2013)
101 Times Confession(101次告白)(Zhu Beibei)(2013)
Ocean Espionage(谍战深海)(Zhou Tingting)(2012)
Ba La La Beautiful Bao Bei(巴拉拉漂亮寶貝)(Zhou Xiaoqi)(2012)
The Evolution of Genius(天才进化论)(An An)(2012)
Mazu(妈祖)(young Lin Moniang)(2012)
You're My Brother(你是我兄弟)(young Hua Leilei)(2011)
Sea in the East(向东是大海)(Da Feng'er)(2011)
Confucius(孔子春秋)(young Xiaojiang)(2011)
Govi Mother(戈壁母亲)(young Zhongliu)(2011)
The Airship Agents(飞艇特工)(Qi Qike)(2010)
Tea House(茶馆)(Niu Niu)(2010)
King of Silk(经纬天地)(Zhen Qi)(2010)
Bridge of Life and Death(生死桥)(young Dandan)(2010)
My Wife(我的糟糠之妻)(Le Le)(2010)
The Vigilantes in Masks(怪侠一枝梅)(Chai Yan)(2010)
Fei Lun Piao Yi Shao Nian(飞轮漂移少年)(Xiao Fei'er)(2009)
Da Li Princess(大理公主)(young Hexi)(2009)
Secret War(密战)(Zhou Tingting)(2009)
Remembrance of Dreams Past(故梦)(Tang Xijun)(2009)
Confused Little Angel(糊涂小天使)(nan)(2008)
Suddenly Moved(突然心动)(Xiao Ya)(2008)
How Far Is Happiness(幸福还有多远)(Da Y)(2008)
Home with Kids New Biography(家有儿女新传)(Tang Na)(2008)
The Warmth(温暖)(Kou Zi)(2007)
Married for Love(为爱结婚)(Lu Beibei)(2007)
Cheongsam(旗袍)(Yu Chou)(2007)
Another Lifetime of Fate(再生缘)(young Meng Lijun)(2007)
The Shadow of Empress Wu(日月凌空)(Huaji Nana)(2007)
Beautiful Life(笑着活下去)(young Yan Yang)(2007)
Love in Future(爱在来时)(young Qin Ya)(2007)
Jia Zhu Xiao Qu(家住小区)(Tang Lele)(2007)
Hong Yi Fang(红衣坊)(young Zhao Xueming)(2006)
The Marriage Holiday(给婚姻放个假)(Shi Xiaoqing)(2006)
Divorce Going On(离婚进行时)(Qian Xuanxuan)(2006)
Tie Se Gao Yuan(铁色高原)(young Qunzi)(2005)
Wutong Acacia Rain(梧桐相思雨)(young Qiao Niu)(2004)
Life Belongs to the People(生命属于人民)(young Yan Zi)(2004)
True Love Forever(真爱一世情)(Ai Li)(2004)
Home with Babies(家有宝贝)(An Ni)(2004)
Life or Death(生死一线)(Niu Niu)(2003)
Never Give Up on Life(不弃今生)(Niu Niu)(2003)
Yan Hai Chen Di Qu(烟海浮沉地区)(Ping Ping)(2001)
Variety Shows
Ace VS Ace(王牌对王牌)(2019-Now)
---
If you have any content to add or anything want to know about Guan Xiaotong, Welcome to contact us or leave a comment below.