Dagger Mastery – Qin Junjie, Guan Xiaotong
Dagger Mastery is a historical martial arts drama directed by Wang Mingjun and Cui Junjie, starring Qin Junjie, Guan Xiaotong, Song Yi, Cao Jun, Lou Jiayue, and Wang Chuang.
The drama tells the story of five young men of different origins and personalities, each with their own skills, who stray from Chang'an and venture into the West during the reign of Emperor Xuanzong Tianbao of the Tang Dynasty.
Details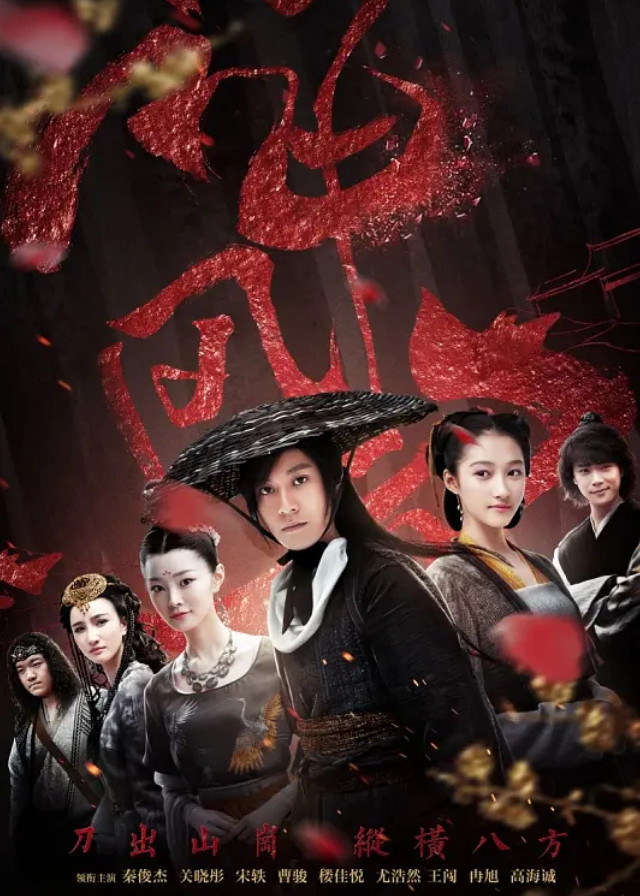 English Title: Dagger Mastery
Chinese Title: 神风刀
Genre: Historical, Youth, Wuxia
Tag: Martial Arts, Bromance
Episodes: 30
Duration: 45 min.
Director: Wang Mingjun, Cui Junjie
Writer: Yang Zhengguang
Producer: Ma Yu, Sun Xiaohan
Released Date: 2018-12-27
Watch On: 爱奇艺
Cast
Synopsis
The young Shui Ge, who suffered a family disaster, became the only one who survived.
He is guided by a master and comes to Chang'an to escape the disaster and find a place to live.
He befriends the four young men and becomes a brother. And they claim to be young warriors.
He also befriends the Persian boys, Sai Ma and A Bu Du.
The five boys want to make a good career, but by mistake, they enter the house of Censor Wang, the chief leader of the northwest region's evil forces.
Unbeknownst to them, Wang is the culprit behind the destruction of Shui Ge's family.
In order to eliminate Shui Ge, Wang sends the five youngsters to the northwestern frontier in the name of making a career, with the intention of using them to rob the tributes and then frame them to kill them all.
Unaware of the plan, the five young men are happy to be on their way to the "gates of hell".
Jin Ge, A Bu Du, and Sai Ma were killed one after another in the desert. Shui Ge finally pulls out his Shen Feng sword in anger.
In the Gobi Desert, the brothers are fighting for justice, hunting down Mao Li Qiu, retrieving the tribute, and clearing their names. The fire of vengeance and the fight against evil burns from Guazhou to Chang'an, the capital.
Reviews
You May Also Like
Related Posts
Chinese Dramas Like Dagger Mastery

Bai Jingting and Song Yi Relationship is Revealed, Fans: Good Job!

Lu Han And Girlfriend Guan Xiaotong Have Broken Up? Guan Xiaotong Is Absent From Lu Han's Birthday Blessing.

Yang Zi, Qin Junjie Relationship Review

How is the relationship between Lu Han, Guan Xiaotong?

Does Song Yi Have A boyfriend? Who Is Her Ideal Type?

Does Bai Jingting Have A Girlfriend? What's His Ideal Type?

Who Is Niu Junfeng's Girlfriend? What's His Relationship With Guan Xiaotong And Yang Zi

Guan Xiaotong Make CP With Neo Hou In New Drama "A Girl Like Me"

"My Heroic Husband" Starts With Lots Of Attractions: Song Yi is beautiful, Guo Qilin is funny and Hu Dandan is a stunning dancer

Guan Xiaotong Celebrates Lu Han's Birthday In late-night, Shattering Rumors Of A Breakup

Song Yi Dramas, Movies, and TV Shows List

Guan Xiaotong Dramas, Movies, and TV Shows List

Qin Junjie Dramas, Movies, and TV Shows List