The Glory of Tang Dynasty – Jing Tian, Ren Jialun
The Glory of Tang Dynasty is a historical romantic drama directed by Liu Guonan and Yin Tao, starring Jing Tian, Ren Jialun, Wan Qian, Shu Chang, Yu Xiaowei, Qin Junjie, and Mao Zijun.

The drama is based on the novel "Da Tang Hou Fei Zhuan Zhi Zhen Zhu Chuan Qi" by Cang Ming Shui, which tells the story of Shen Zhenzhu, a talented girl from Wu Xing, who never leaves Lord Guangping, Li Chu, experiencing blood feuds, fights in the palace and the An Shi Rebellion, and always sticks to the righteousness of her family and country.
Details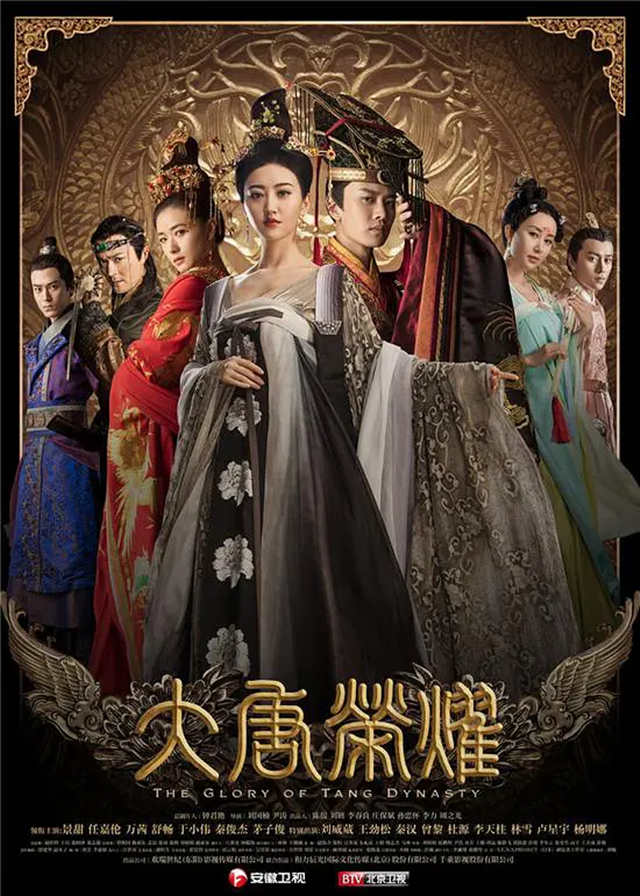 Cast
Synopsis
Shen Zhenzhu was born in a famous family and was chosen as the consort of Lord Guangping Li Chu. She gave birth to his eldest son, Li Shi, and was later posthumously named Empress Rui Zhen.
She was just a lady from the south of China, but she was kind-hearted, had the country in mind, and was friendly to people. When the An Shi Rebellion occurred, she stayed in Chang'an with the people and was respected by the people of Chang'an.
Although she was pursued by general Mo Yanchuo, she still kept her love for Li Chu.
After the Tang Dynasty recovered Chang'an, those who were dispersed were not allowed to enter the palace, but Li Chu was determined to bring Shen Zhenzhu back. Shen Zhenzhu took Li Chu's future as a prince as her priority, refusing him.
She won Li Chu's heart for the rest of his life with her talent and virtue, and she was not a luxurious person, managing the harem with the word "peace" and knowing the hardships of the people.
Shen Zhenzhu, a talented lady of the generation, made a certain historical contribution to the development of the middle of the Tang Dynasty.
Reviews
You May Also Like
Related Posts
Chinese Dramas Like The Glory of Tang Dynasty

Who Is Allen Ren Jialun's Wife? He Got Married With A Child

Feng Shaofeng and Jing Tian Collaboration: Is the Sweet Relationship Extending Beyond the Drama Off-Screen?

Who Is Sally Jing Tian's boyfriend, Her Mystery Ex-boyfriend Always Attracted Netizens' Attention

How is Tan Songyun and Ren Jialun's relationship in private?

Allen Ren Jialun, Bai Lu: The Fated Love In Two Lives Begins

Jing Tian Coupled With Vin Zhang Binbin In "Rattan", Achieving Big Reversal On Pubilc Praise

Allen Ren Jialun and Fair Xing Fei Fall In Love in "Miss Crow with Mr. Lizard", Sweetness Is Overwhelming!

Ren Jialun Photos

Allen Ren Jialun, Li Qin Start The Fantasy Xian Xia Love Journey

Ren Jialun, Bai Lu, The Gorgeous Cp In The New Coming Dramas

Jing Tian Dramas, Movies, and TV Shows List

Ren Jialun Dramas, Movies, and TV Shows List