Legend of the Dragon Pearl: The Indistinguishable Road – Yang Zi, Qin Junjie
Legend of the Dragon Pearl: The Indistinguishable Road is a historical romantic drama directed by Zhu Shaojie and Zhou Yuanzhou, starring Yang Zi, Qin Junjie, Shu Chang, Mao Zijun, Siqin Gaowa, Han Chengyu, Liu Xueyi, and Sun Wei.
The drama tells the story of Li Yihuan, a princess of the Ming Dynasty, who meets Kang Xi on a private visit, and how they, after knowing each other and being in love, eventually decide to remember each other in their hearts and forget each other in the world due to the hatred of their family and country.
Details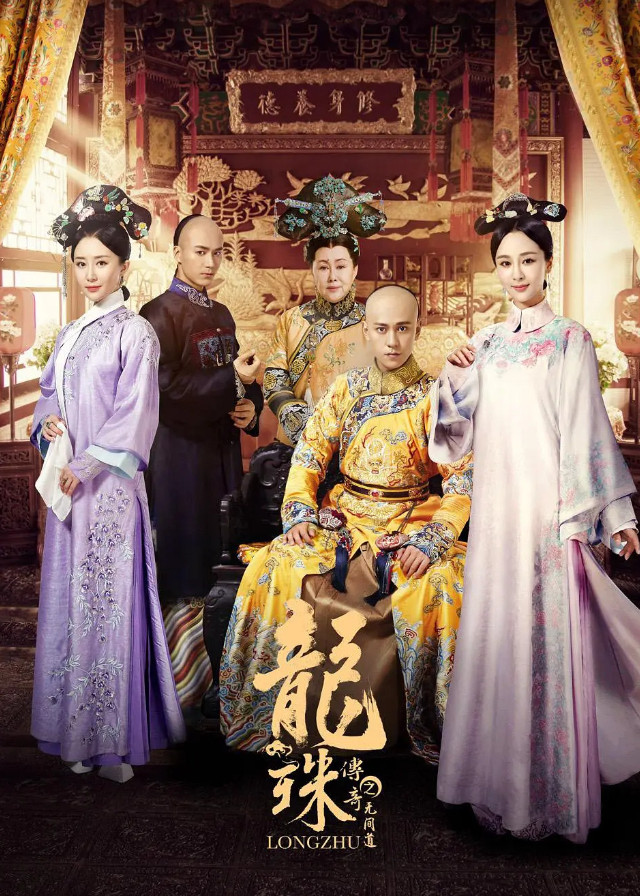 English Title: Legend of the Dragon Pearl: The Indistinguishable Road
Chinese Title: 龙珠传奇之无间道
Genre: Historical, Romance
Tag: Qing Dynasty, Harem, Royalty, Historical Fiction, Historical Figure, Kangxi Emperor
Episodes: 90
Duration: 35 min.
Director: Zhu Shaojie, Zhou Yuanzhou
Writer: Li Yaling
Producer: Deng Xibin, Wu Li
Product Company: TIANYI MEDIA, YUESHI MEDIA
Released Date: 2017-05-07
Boradcast Website: 腾讯视频, 优酷
Cast
Synopsis
Li Yihuan was the last child of Emperor Yongli of Ming Dynasty. She grew up in Mingzhu Valley, a place where the followers of the former Ming Dynasty gathered.
She and her siblings, including Zhu Cixuan, Xue Qingcheng, Ye Mosheng, and Fan Qianying, learned martial arts together with their master.
After growing up, Yihuan and his friends leave the Mingzhu Valley and try to get close to Kang Xi at the behest of their master to find a way to avenge their family and country's hatred.
Yihuan and the young Kang Xi go from quarrling to being in love to having to turn against each other. Their sincerity affections and family hatred become the greatest conflict between them.
The rest of the young boys and girls also experience their own love-hate relationship while taking on the important tasks given to them by their mentors.
Kang Xi's philosophy of ruling the country with benevolence and virtue eventually touches Yi Huan, who gives up her hatred and tries to convince her friends not to endanger the people by starting a war for personal revenge.
In the end, Yihuan decided to leave the palace and forget Kang Xi. Kang Xi promises to be a wise ruler and eventually creates a Kang-Qian Flourishing Age.
You May Also Like
Related Posts
Yang Zi, Qin Junjie Relationship Review

Does Li Xian Like Yang Zi? How Is Their Relationship?

Qin Junjie Dramas, Movies, and TV Shows List

Yang Zi Dramas, Movies, and TV Shows List

Yang Zi Photos

Who Is Yang Zi's Boyfriend? Two Relationships Got A Lot Of Attention

Lay Zhang Yixing, Yang Zi Relationship Is Suspected

How Is the Relationship Between Xiao Zhan, Yang Zi?

Yang Zi Is Dating Liu Xueyi? Netizens: Boring

How Is Yang Zi and Cheng Yi's Relationship?

Who Is Niu Junfeng's Girlfriend? What's His Relationship With Guan Xiaotong And Yang Zi

How Is Yang Zi And Jing Boran's Relationship?

Xiao Zhan Helped Yang Zi With Her Dress On Weibo Night, "The Oath Of Love" CP Is So Sweet.

Xiao Zhan, Yang Zi: "The Oath of Love" Will Be Delayed-Release? HunanTV Confirmed It

Yang Zi, Xiao Zhan: What Kind Of Chemistry Will They Bring In "The Oath of Love"

Yang Zi's 21 Quotes

The shooting of "The Psychologist" started finally! Yang Zi appeared at the start-up banquet