A Girl Like Me – Guan Xiaotong, Neo Hou
"A Girl Like Me" is an ancient romantic comedy directed by Chen Weixiang and Yang Xiaobo, starring Guan Xiaotong and Hou Minghao. Co-starring Li Zonglin, Zhao Shunran, An Yongchang, Xia Nan, and Jiang Haomin.

Based on the novel of the same name by Yuexiadieying, the drama tells the story of a wealthy girl, Ban Hua, and a gentleman from a wealthy family, Rong Xia, who grow up together and love each other by chance.
Details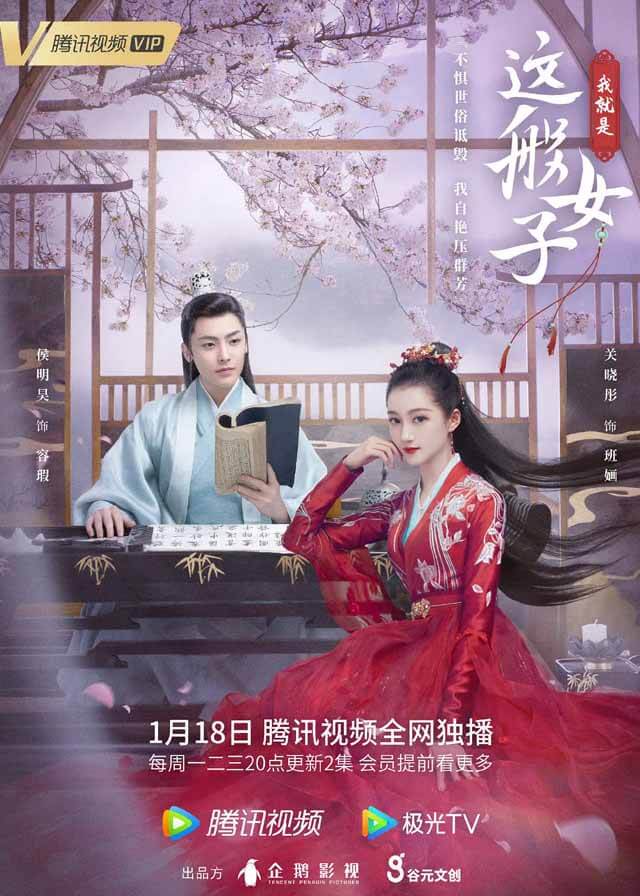 English Title: A Girl Like Me
Chinese Title: 我就是这般女子
Genre: ancient,romance,comedy
Episodes:5
Duration:40min
Director: Chen Weixiang, Yang Xiaobo
Writer: Rao Jun
Producer: Qi Shuai, Li Yong
Product Company: Tencent Penguin Pictures, GUYUAN
Broadcasting website: Tencent Video, WeTV
Broadcasting Period: January 18, 2021

Guan Xiaotong
as Ban Hua

Neo Hou
as Rong Xia
synopsis
This is a story of a woman who has been withdrawn from her marriage three times and a gentleman who has the best talent and looks in the world.
The outgoing, straightforward and spirited but actually kind-hearted and delicate heroine Ban Hua is inexplicably withdrawn from marriage three times.
Accidentally, she fInds that she has the ability to foretell the future through dreams.
The kind-hearted Ban Hua decides to help her family avoid bad luck.
At the same time, in order to solve the mystery of the extermination of the family, Rong Xia, is intensely pursuing the truth of his own birth in the court.
By chance he meets Ban Hua, and they work together to solve the secret step by step, and love each other for life.