Novoland: The Castle in the Sky – Zhang Ruoyun, Guan Xiaotong
Novoland: The Castle in the Sky is an oriental fantasy drama directed by Yang Lei and co-starring Zhang Ruoyun, Guan Xiaotong, Liu Chang, Ju Jingyi, Chen Ruoxuan, Nicole Zhu Shengyi, Zhang Luyi, and Liu Min.

The drama tells the story of the human race and the feathered race falling into a war situation again after maintaining a short-lived peace, driven by a mysterious force.
Details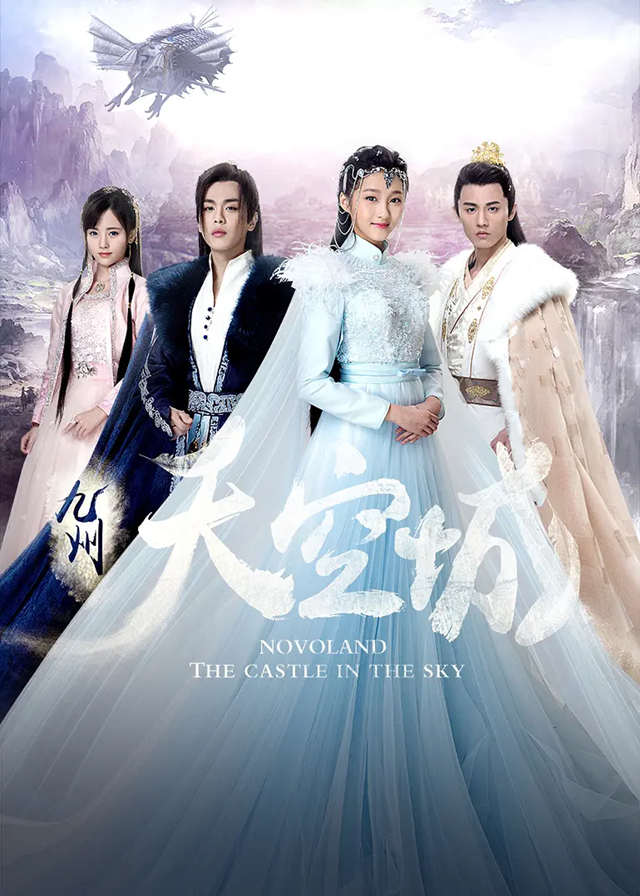 English Title: Novoland: The Castle in the Sky
Chinese Title: 九州·天空城
Genre: Romance, Fantasy, Immortal
Tag: Novoland, Interspecies Romance, Enemies to Lovers, Love Triangle, Royalty, Prince Male Lead
Episodes: 38
Duration: 34 min.
Director: Yang Lei, Chen Jialin, Lu Beike, Han Qing, Min Guohui, Jin Yu
Writer: Zhang Tan, Xu Zhaoqing, Li Yujie, Yang Zhili, Ni Shanshan, Sansha Studio
Producer: Fang Fang, Fan Feifei
Product Company: TENCENT PENGUIN PICTURES, Shanghai Film Media Asia
Released Date: 2016-07-20
Watch On: MZTV Exclusive, KUKAN
Subtitle:
English, Indonesian, Thai, Chinese, Spanish, Portuguese, Russian, Arabic, German, Turkish
Cast
Synopsis
This is a world where the human race and the Winged race coexist, the two totally different races finally ushered in a short but fragile period of peace after a long war.
However, the "Xingliu pollen" which the Feathers rely on was decreasing, making the Feathers weaker and weaker.
At the same time, the human race secretly created a sky city to counterbalance the Winged tribe, a vicious war between the two tribes was inevitable.
  
Yi Fuling is an ordinary young girl of the Winged tribe. In order to find her childhood friend, Human Prince, Bai Tingjun, she left her hometown and traveled through the mountains.
However, the emperor of the Winged race, Feng Tianyi was involved in the trouble together with Yi Fuling by mistake.
The real identity of Yi Fuling is the reincarnation of the "Xingliu" Flower God. Feng Tianyi has known this for a long time.
However, if the Flower God awakened in Yi Fuling's body, it means that Yi Fuling, an innocent and lovely girl, will no longer exist.
In order to protect his beloved one, Feng Tianyi was willing to make enemies with the whole world…
Reviews
You May Also Like
Related Posts