The Legend of Rosy Clouds – Li Yitong, Joseph Zeng
The Legend of Rosy Clouds is a historical drama directed by Zhu Shaojie, led by Li Yitong and Joseph Zengi, co-starring Deng Wei, Dai Luwa, Riley Wang, and Deng Xiaoci.
It is adapted from Sai Yukino's "The Story of Saiunkoku".
Details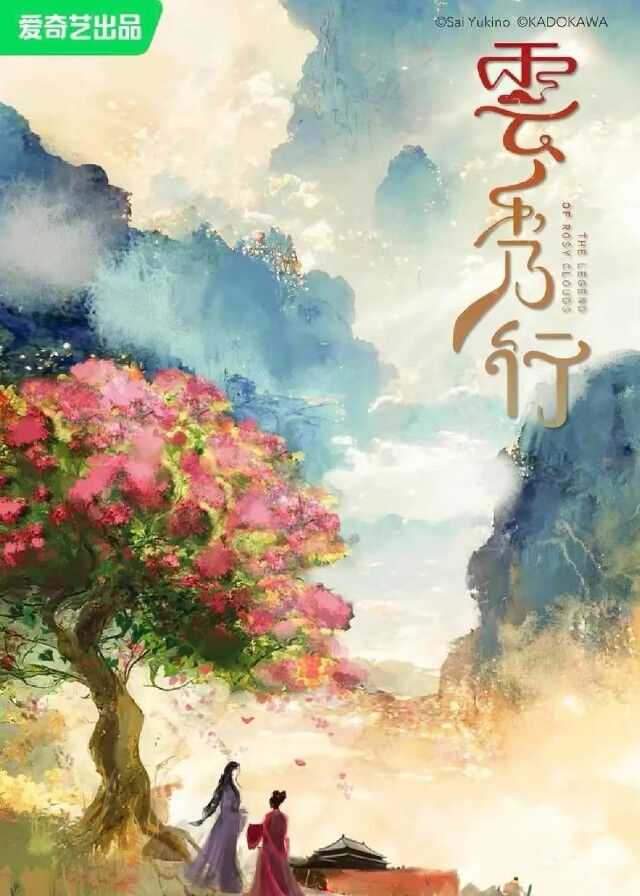 English Title: The Legend of Rosy Clouds
Chinese Title: 云秀行
Other Titles: 彩云国物语, 彩云国
Genre: Historical, Romance, Drama, Comedy
Episodes: 50
Duration: -
Director: Zhu Shaojie
Writer: Yu Xiaogan
Released Date: -
Boradcast Website: -
Cast
Synopsis
Born into the prestigious "Red" family, Hong Xiuli, despite being the eldest legitimate daughter, lived a life of poverty with her father, Hong Shaokai, and a mysterious man named Zi Jinglan, whom her father had taken in during his early years. Having experienced turmoil and understanding the suffering of the people, she, as a girl, couldn't participate in the imperial examination to become an official. Therefore, she pinned her dreams on her children and became a teacher in a private school.
The astute Prime Minister Xiao, with keen judgment, enticed Hong Xiuli with a high reward to enter the palace as a noble consort and help the current king, Zi Liuhui. Zi Liuhui pretended to be a weak ruler but was actually waiting for his exiled brother, Prince Qingyuan, to return and take the throne in his place.
However, after meeting Hong Xiuli, he was moved by her wisdom and dedication. He began to diligently handle state affairs and revised the laws to allow women to participate in the imperial examination.
Hong Xiuli excelled in the examination and became the first female official in the Kingdom of Caiyun. She was appointed as a provincial governor. With her efforts, wisdom, strength, and bravery, she quelled rebellions in various states, ushering in an unprecedented era of prosperity and also finding love along the way.
Reviews
You May Also Like
Related Posts