Royal Nirvana – Luo Jin, Li Yitong
Royal Nirvana is a historical drama directed by Yang Wenjun, starring Luo Jin, Li Yitong, Huang Zhizhong, Zhang Zhijian, Miao Pu, Jin Han, Zheng Yecheng, Wang Yu, Cheng Xiaomeng, Qiu Xinzhi, Bao Dazhi, Wang Jianguo, Feng Bo, and Guo Peng.
The drama is adapted from the novel of the same name by Xue Man Liang Yuan.
Details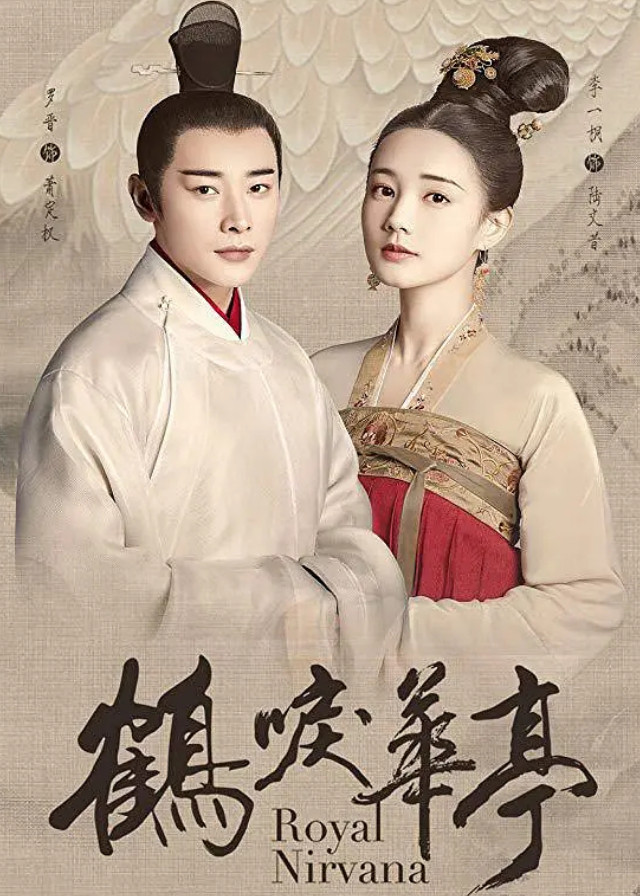 English Title: Royal Nirvana
Chinese Title: 鹤唳华亭
Genre: Historical, Romance, Political, Drama
Tag: Power Struggle, Father-Son Relationship, Revenge, Tragic Past, Smart Male Lead, Sad Romance
Episodes: 60
Duration: 45 min.
Director: Yang Wenjun
Writer: Xue Man Liang Yuan
Product Company: YOUKU
Released Date: 2019-11-12
Broadcast Website: Fresh Drama, Idol & Romance, Prime Video, youku.tv
Cast
Synopsis
Xiao Dingquan, the Crown Prince, lost his mother and sister when he was a boy and was not close to his father.
The experiences of his early years have left him desperate for family love, and he is always trying to keep his only family members around him.
Xiao Dingquan is a man who both loves and fears his father, hoping for his father's affirmation but fearing the embarrassment of having his hopes dashed.
Lord Qi and his father-in-law, Li Bozhou, have repeatedly created chaos, not only by persecuting the people Xiao Dingquan cherishes but also increasing the misunderstanding between Xiao Dingquan and his father.
The Prince's teacher, Lu Shiyu, had hoped that Lu Ying would replace him as the Prince's solid support, but by mistake, Lu Wenxi, Lu Ying's daughter, met the Prince by chance and had a crush on him.
After his close ones are killed one after another, Xiao Dingquan, who is deeply influenced by Lu Shiyu's Confucianism, is determined to fight against the villain's conspiracy.
After her father and brother were killed, Lu Wenxi became a female official in the crown prince's palace, and helped him solve many cases, so that her father and brother's injustice was cleared and the treacherous villains were brought to justice.
Xiao Dingquan and Lu Wenxi's feelings for each other deepen as they work together. They are brave enough to stand by each other for the sake of peace and security.
Reviews
You May Also Like
Related Posts