Royal Nirvana Special – Luo Jin, Li Yitong
Royal Nirvana Special is a historical drama directed by Yang Wenjun, starring Luo Jin, Li Yitong, Huang Zhizhong, Zhang Zhijian, Miao Pu, Jin Han, Zheng Yecheng, Wang Yu, Cheng Xiaomeng, Qiu Xinzhi, Bao Dazhi, Wang Jianguo, Feng Bo, and Guo Peng.
This drama is based on the novel "He Li Hua Ting / 鹤唳华亭" written by Xue Man Liang Yuan and is an Extra story to the drama Royal Nirvana, which tells the story of Xiao Dingquan, the Crown Prince, and his father's feuding relationship.
Details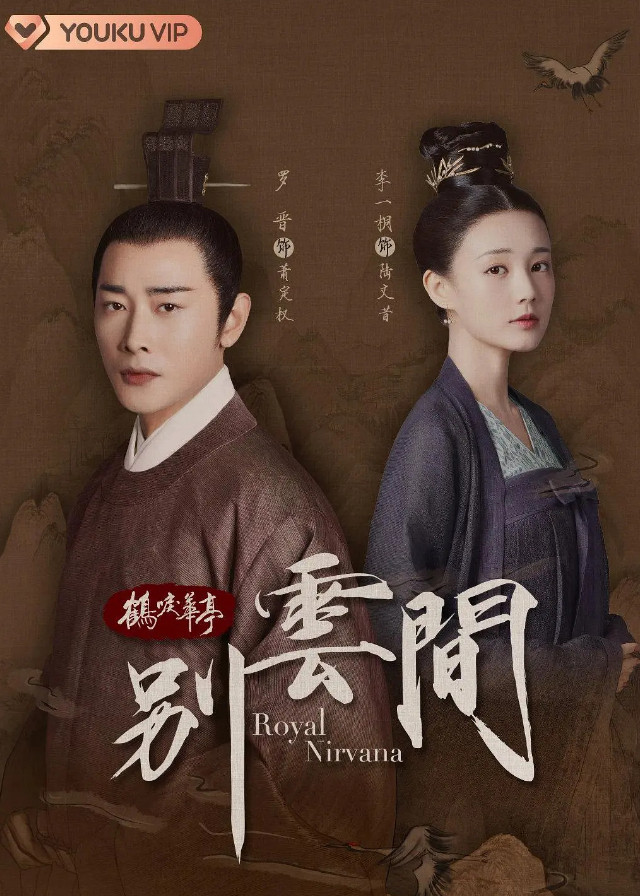 English Title: Royal Nirvana Special
Chinese Title: 别云间(鹤唳华亭番外)
Genre: Historical, Romance, Political, Drama
Episodes: 12
Duration: 45 min.
Director: Yang Wenjun
Writer: Yong Qun
Released Date: 2020-09-22
Broadcast Website: Idol & Romance
Cast
Synopsis
Xiao Dingquan, the crown prince, is not favoured by his father. After a series of incidents, Xiao grows up and becomes more determined to focus on morality rather than practice.
After the Lord Qi is deported from the capital, Xiao Dingquan wants to live a peaceful life with Lu Wenxi, but finds that she is being threatened by unknown forces.
Xiao Dingquan does not want to see any more fighting and wants to use the marriage of the Lord Zhao to settle the dispute.
Xu Changping and Lu Wenxi help Xiao Dingquan to turn the situation around at a crucial moment, and together they finally reveal who is behind the scene.
When news of Gu Silin's death breaks, Xiao Dingquan goes to Changzhou to calm the situation down.
The emperor feels regretful and apologizes to Xiao Dingquan.
Reviews
You May Also Like
Related Posts