The Princess Wei Young – Tiffany Tang, Luo Jin
The Princess Wei Young is an ancient drama directed by Li Huizhu and starring Tiffany Tang Yan, Luo Jin, Vanness Wu, Mao Xiaotong, and Lee Hsin Ai.

The drama is based on Qin Jian's novel of the same name, which tells the story of the deceased princess Xin'er, who takes the identity "Li Weiyang" by mistake after her country is destroyed and her family ruined, and returns to the Shang Shu Mansion to fight against her enemies.
Details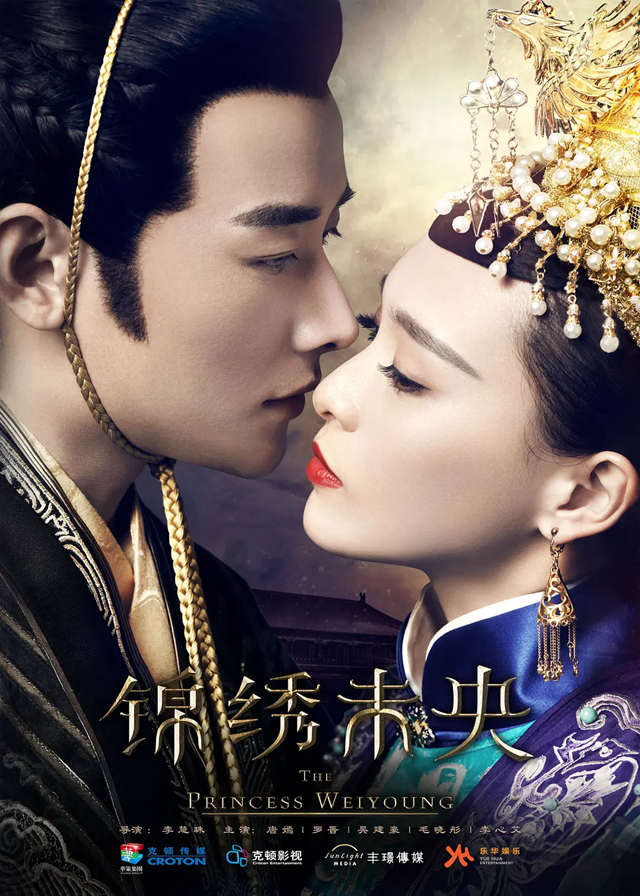 English Title: The Princess Wei Young
Chinese Title: 锦绣未央
Genre: Historical, Romance, Political
Tag: Power Struggle, Revenge, Smart Female Lead, Nice Male Lead, Sibling Rivalry, First Love
Episodes: 54
Duration: 45 min.
Director: Li Huizhu
Writer: Cheng Tingyu
Producer: Wang Ying
Product Company: HUACE FILM&TV CROTON, SUNLIGHT MEDIA, YUE HUA ENTERTAINMENT
Released Date: 2016-11-11
Broadcast Website: Croton MEGA HIT, Viki
Cast
Synopsis
During the Northern and Southern Dynasties, there were many wars and strife.
A young girl, Xin'er, from the royal family of Northern Liang, was originally a naive and kind-hearted princess, living a happy life of being loved by all and being free to do as she pleased.
But then the Northern Wei General Chiyun Nan deceived the emperor and dispatched troops without permission for his own ambition, resulting in the bloodshed of Northern Liang overnight and forcing the proud daughter of Northern Liang to live in a foreign land.
Li Weiyang, a concubine daughter abandoned in the countryside by the Minister family of Northern Wei, accidentally saved Xin'er but was later killed for covering Xin'er.
Xin'er had to live bravely with the name of Li Weiyang, carrying the fate and suffering of two girls by herself.
When she returned to the Minister Mansion, Xin'er not only had to fight with her enemies, Chiyun Family but also accidentally got involved in a love affair with the Northern Wei prince.
Instead of being beaten down by hardships and adversities, she gained supreme wisdom. Through all the hardships and tribulations, she finally did justice to her family and harvested a beautiful love with twists and turns.
Reviews
You May Also Like
Related Posts