My Story for You – Luo Jin, Zheng Shuang
My Story for You is an urban romantic drama directed by Yu Cuihua and Guo Hu, starring Luo Jin, Zheng Shuang, Zhang Yishang, Pang Hanchen, Wang Gongliang, Kong Lin, Li Yiyi, Yang Jincheng, and Sun Jialing.
Adapted from Tang Jia San Shao's autobiographical novel of the same name, the story is based on his love experience with his wife and follows the emotional journey of Zhang Changgong and Li Muzi as they know and love each other for 20 years, as well as Zhang Changgong's growth from a newcomer in the industry to fall into the bottom of his life, to finding his way in life and finally becoming the top of the list of rich writers.
Details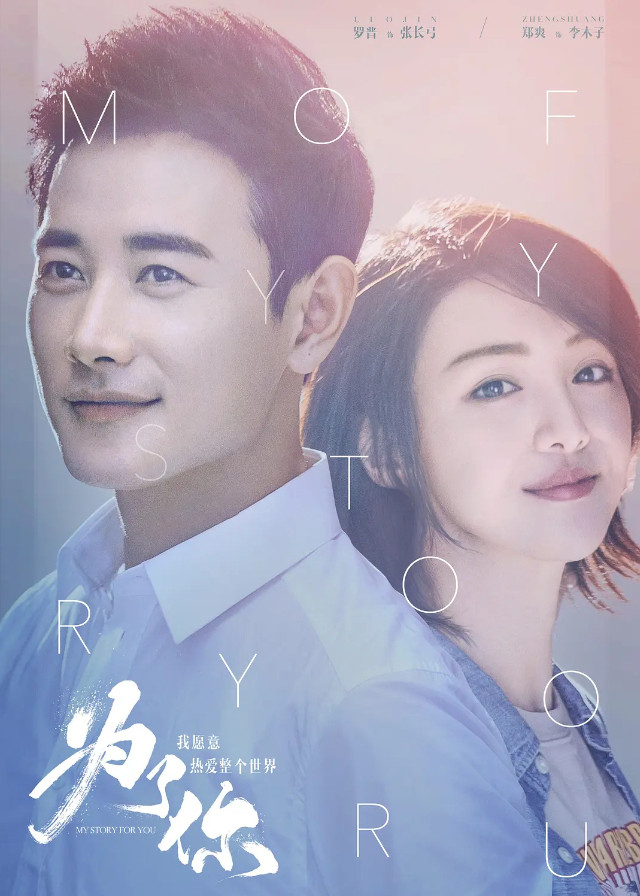 English Title: My Story for You
Chinese Title: 为了你我愿意热爱整个世界
Genre: Urban, Romance, Life, Comedy
Tag: First Love, Bromance, Pregnancy, Marriage, Slow Burn Romance, Family Relationship
Episodes: 48
Duration: 45 min.
Director: Yu Cuihua, Guo Hu
Writer: Mo Bao Fei Bao
Producer: Xiong Xiaoling
Product Company: Huace Croton, XINTIANDI STUDIO
Released Date: 2018-06-18
Broadcast Website: Viki
Cast
Synopsis
At the end of the 1990s, Zhang Changgong, who works in an IT company, has his first taste of success in the Internet business sector thanks to his excellent professional skills.
While his career is rising, Changong falls in love with a brilliant college girl, Li Muzi.
At the same time, his best friend Han Dong goes abroad to study and Wei Xiaoshan prepares to study for a Ph.D.
However, the bubble of the Internet industry bursts in the early 21st century, causing the three brothers to suffer a major blow.
The pressure of life and the expectations of his lover make Changgong quickly adjust his mindset, after multiple attempts, he becomes a well-known online writer with his excellent writing and rich experience, and his relationship with Muzi is finally fulfilled after many trials.
Han Dong and Wei Xiaoshan are also looking for a way forward in the increasingly mature Internet industry.
Reviews
You May Also Like
Related Posts