Zheng Shuang Responded To Zhang Heng's Disclosure about Surrogacy and Abandonment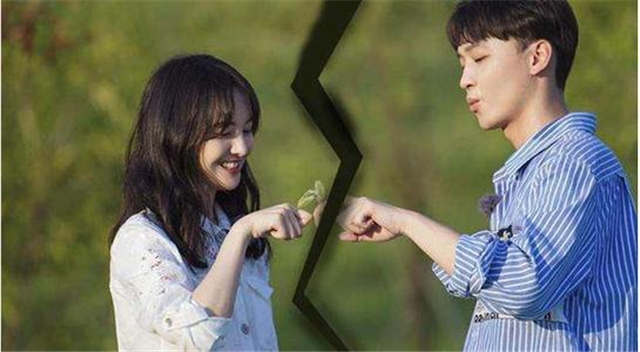 On January 18, Zheng Shuang's ex-boyfriend(Husband) Zhang Heng released a long article in response to his rumors. He stated that all his rumors spread online were untrue.
Then he exposed that he already had two babies. Netizens reasonably inferred that they were Zheng Shuang's babies, who were born by a surrogate mother.
After that, the children's birth certificate, as well as a recording of Zheng Shuang's parents, were released, disclosing the inside story of Zheng Shuang and her parents' abandonment of the children.
It caused a high concern about the matter on the net.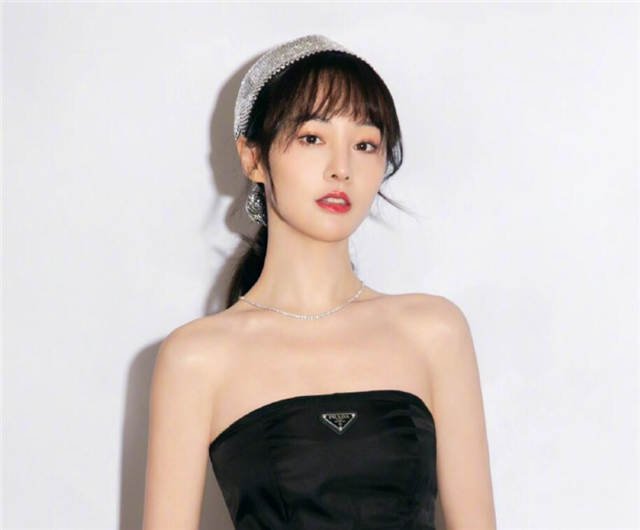 News about Zheng Shuang's surrogacy and abandonment rushed into the hot search. Zheng Shuang's response to "surrogacy" came a long day later.
January 19 afternoon, Zheng Shuang responded that it was a very sad and private matter for her, and was exposed by people with ulterior motives. So she had to come out and respond.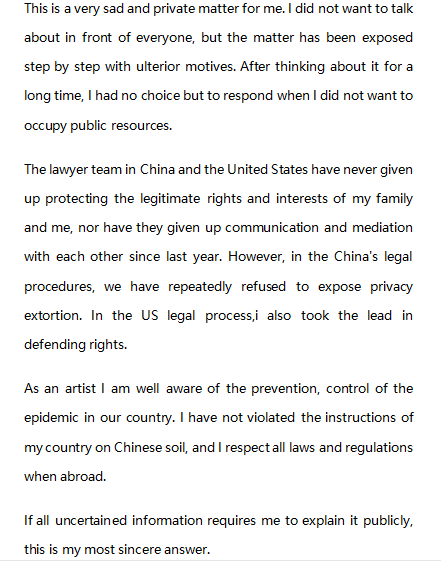 Netizens summarized the following points:
1. surrogacy is true, It's a private matter. I don't want to tell you anything, so don't guess.
2.He blackmailed me and I defended my rights first.
Surrogacy is allowed by law abroad, I'm not breaking the law.
The reason for not signing is our country's prevention and control of the epidemic."
Zheng kept quiet about surrogacy and abandonment in her response, stressing that it was her privacy and her freedom to respond or not. Zheng Shuang talks about "defending her rights" and "obeying the law" throughout, even trying to move netizens through her patriotism and "obeying the law".
CCTV News commented on the surrogacy and abandonment: "Such behavior trampled on the bottom line, the law is difficult to tolerate, morality is difficult to tolerate as well!" It seems that the official has already criticized the event and set the direction of the fate of Zheng Shuang.
In 19th night, Zheng Shuang posed that Zhang Heng's marital infidelity led to the following matters. Although she try to give the reason for these matters again,it seems useless.
After this incident was exposed, many brands and partners have cancelled their cooperation with her.
January 19 news, Prada Group has terminated all partnership with Ms. Zheng Shuang.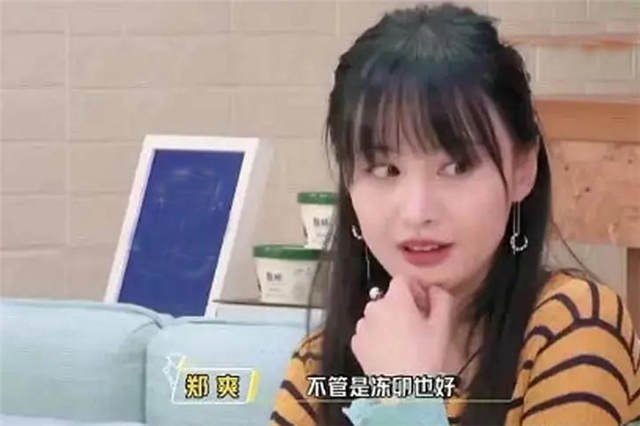 Anyhow, if this incident can cause the public to resist surrogacy and pay attention to the gray industry chain, it will be a good thing to do by mistake.
However, as a star, Zheng Shuang is suspected of violating Chinese laws and human morality, which has immeasurable negative effects on fans and the majority of minors. This time, Zheng Shuang may not turn around.