Zheng Shuang Apologized For Talking Gossip About Deng Lun And Gina Jin Chen's Relationship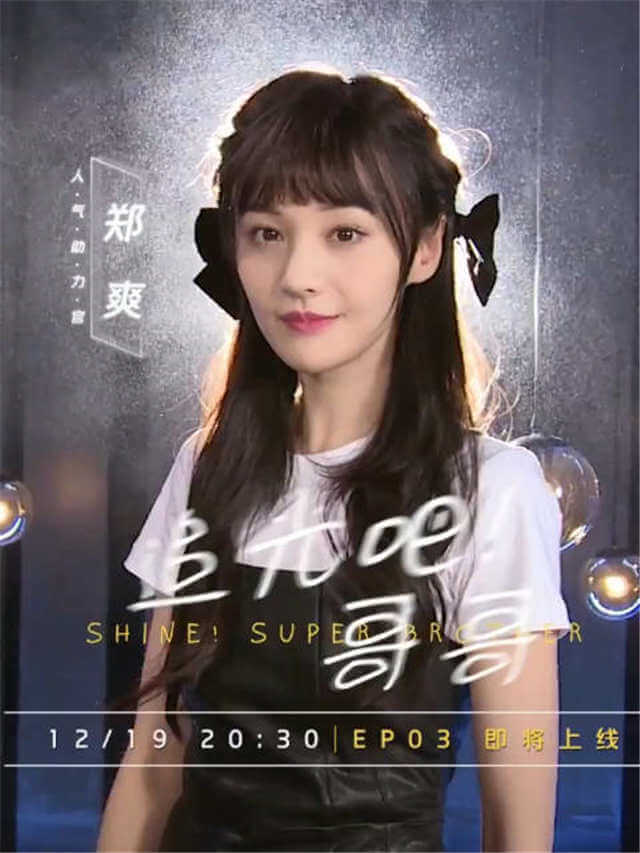 Zheng Shuang as an actress is very special in showbiz. In fact, many people disguise the worst side of themselves. But Zheng Shuang is the opposite, instead, she presents her most real and sincere side.
Although there are many people who do not like her for this reason. There have been many fans who are on her side and think that she is a very kind person.
When Zheng Shuang was recording the show "Shine! Super Brothers", every comment and sharp tongue she made has appeared on Weibo Topic Trending frequently. This is because what she said is the truth, Zheng Shuang directly said all the words in her heart, and this is what many artists can not do.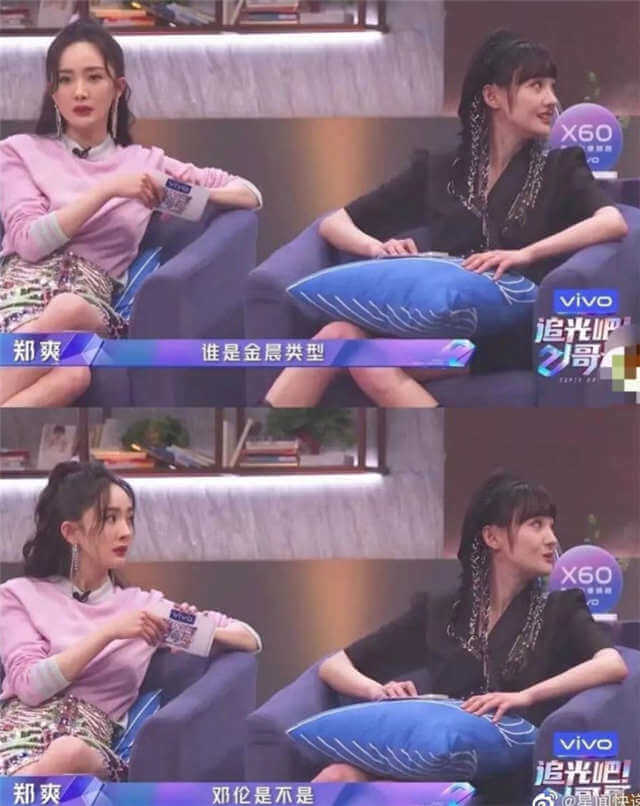 When Zheng Shuang and the brothers were chatting in the practice room. They happened to talk about the fact that Casper was participating in a relationship variety show, and the girl was the actress Jin Chen, whom everyone is familiar with.
When Du Chun was saying that Casper was not Jin Chen's ideal type. At this time, Zheng Shuang came to intervene. she asked: "Who is Gina Jin's ideal type, Is Deng Lun?". When she asked this question, the whole room became very awkward, no one dares to answer. Finally, Casper uses his high EQ to solve the situation.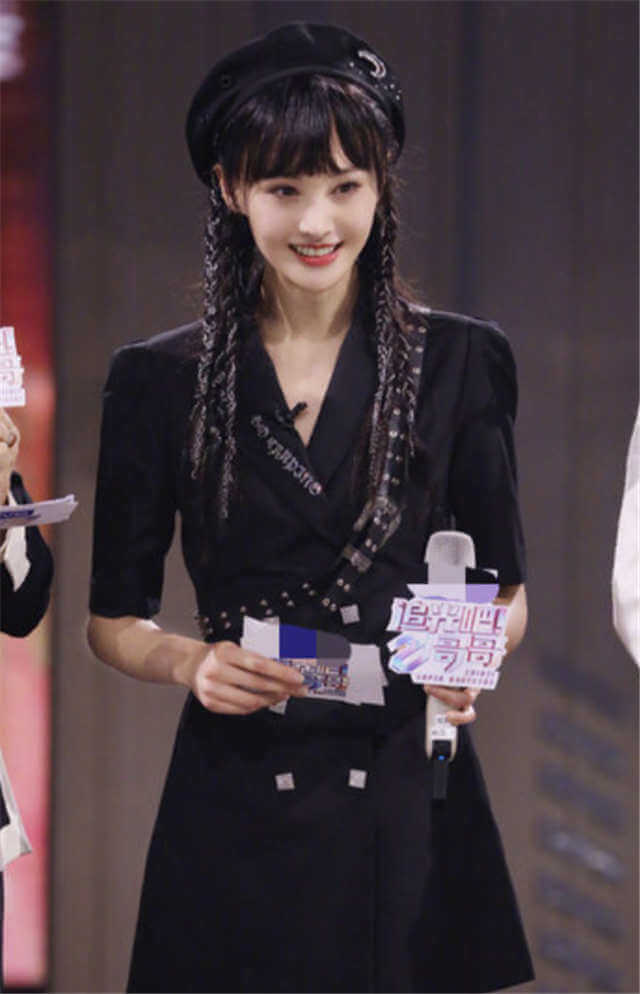 After many netizens saw Zheng Shuang said this, they felt that she had low emotional intelligence and was subjected to many people's trolling.
After the recording of this performance, Zheng Shuang announced that she had quit the recording of the show after posting three posts on Weibo in a row. It can be seen that she has been in the Trending Topic every time making her feel especially uncomfortable.

After Zheng Shuang knew that she cued Jin Chen on the show, she apologized to Jin Chen and Deng Lun on Weibo. And also said he would coordinate and no longer participate in the program recording.
The second post of Zheng Shuang also said that she did not sign up for the show. She just temporarily filled in for the absence of others, and she was not the first choice. And for this work, she also said she tried hard.
She also indirectly explained the incident that talked about Jin Chen and Deng Lun in the program. Zheng Shuang said she was not that gossipy nor that curious.
Many netizens feel quite angry and think that the program team is malicious editing, using Zheng Shuang to increase the show's popularity, such behavior makes everyone feel especially disgusted.
Some people also said that they are actually watching this show because of Zheng Shuang. They feel that Zheng Shuang is like a confidant of them, talking next to them as well. But they didn't expect she will quit the show now, which makes many viewers can't accept.
Although Zheng Shuang may speak a little more directly in this show. But she is actually good inside. After so many years, Zheng Shuang is still the same innocent girl.
Related Posts
Gina Jin (Jin Chen) Profile

Deng Lun (Allen Deng) Profile

Zheng Shuang (郑爽) Profile

Zheng Shuang's New Apology To Gina Jin Chen Is Hype?

What's Allen Deng Lun and Li Qin's Relationship? The Wedding Has Been In Preparation?

Li Yifeng, Gina Jin Chen Are Suspected To Be In Love, Secret Dating Covered By William Chan, Zhu Yilong?

Dating History of Allen Deng Lun: 4 Girlfriends and 2 Rumored Girlfriends

Is Angelababy Dating Deng Lun And Divorced With Huang Xiaoming?

Does Zheng Shuang Have An Affair With Neo Hou? The Hou Minghao Studio Denied The Rumor

Allen Deng Lun Was Fined 106 Million Yuan For Tax Evasion, Netizens Expressed Shock!

Zheng Shuang and Zhang Heng already have two babies?

Cai Xukun And Zheng Shuang's Fans Quarrel Over The Spokesperson Of PRADA

Zheng Shuang Dramas, Movies, and TV Shows List

Deng Lun Dramas, Movies, and TV Shows List

Gina Jin Dramas, Movies, and TV Shows List

Zheng Shuang's custody battle began after the adoption plan blocked by Zhang Heng.

Zheng Shuang Evaded Tax And Was Fined 299 Million Yuan!

Zheng Shuang Responded To Zhang Heng's Disclosure about Surrogacy and Abandonment