Deng Lun (Allen Deng) Profile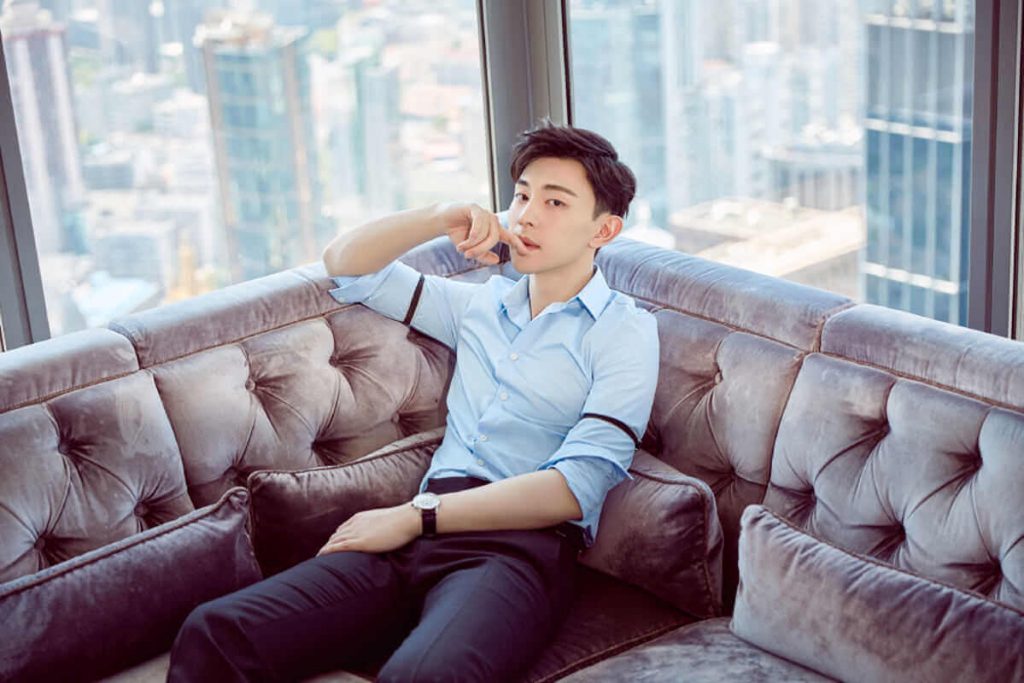 Deng Lun(Allen Deng, 邓伦), born on October 21, 1992, in Shijiazhuang, Hebei, is a Chinese actor. In 2012, he starred in his first TV drama, "Flowers In Fog", and officially entered the entertainment industry. In 2016, he played the lead role of Li Yunkai in the urban emotional inspirational drama "Because of You", thus received more attention.
Basic Info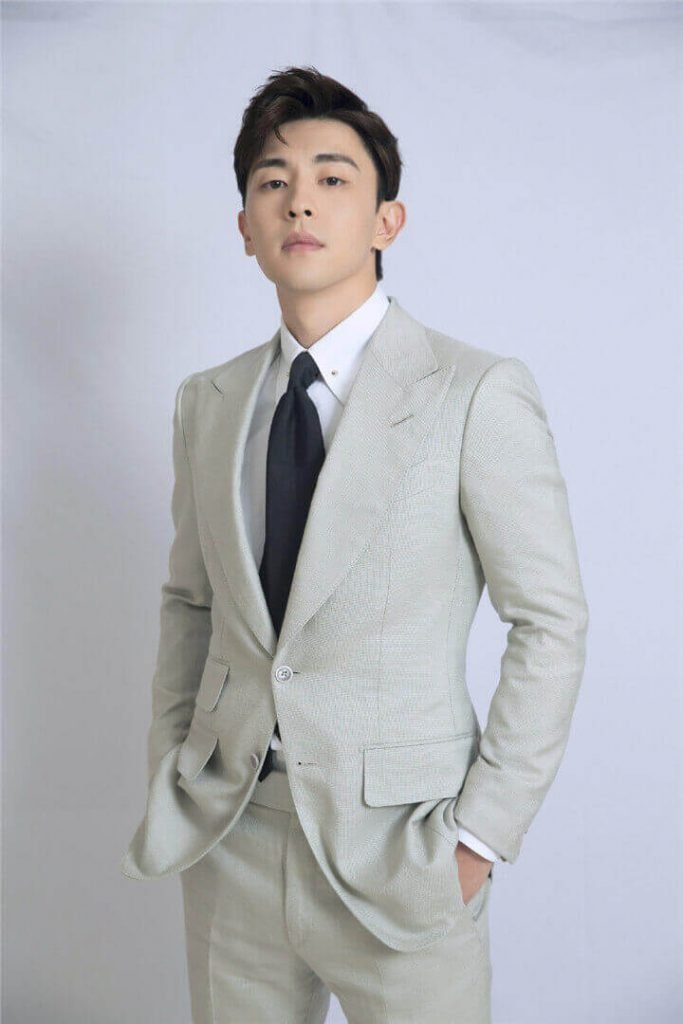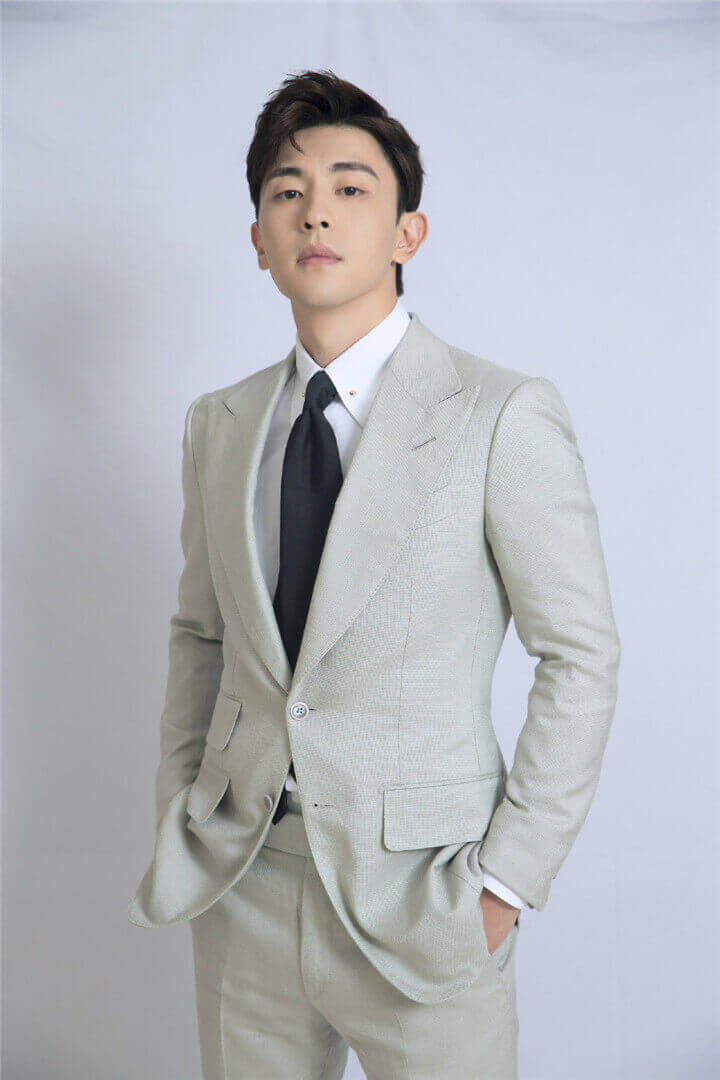 Stage Name: Deng Lun
Birth Name: Deng Lun(邓论)
English Name: Allen Deng
Nicknames: Lun Lun, Lun Gong Zi, Bei Bei
Birthday: October 21, 1992
Place of Birth: Shijiazhuang, Hebei, China
Zodiac Sign: Libra
Blood Type: AB
Height: 184cm
Weight: 65kg
Fandom Name: Deng Xin(Wick)
Fandom Color: Green
Fanchant: dèng fēng zào jí, wú yǔ lún bǐ, dèng lún wǒ ài nǐ(邓峰造极 无与伦比 邓伦我爱你)
Weibo: 邓伦
Instagram: denglun_

Facts
His agency is Deng Lun Studio.
Education: he studied performance at Shanghai Theatre Academy.
He's been acting since he was a sophomore.
He joined a band in junior high.
His favorite color is green.
He is a germaphobe, can't wear pants which he wears outside to bed, must wipe the nightstand before going to bed, will wipe every finger with a damp paper towel if his hands get dirty
He's been playing basketball since he was 5 years old and his idols are Kobe Bryant and Jay Chou.
Allen Deng has a tattoo on his ankle, "24", which is Kobe's jersey number.
His favorite football team is the brazil team.
He loves hot pot and he owns one hot pot restaurant.
He's afraid of the dark, cold, snakes, and bugs.
He's been working out since he was in college.
He can cook, his specialty is scrambled eggs and tomatoes.
He can speak English and a little Korean.
His favorite female singer is Angela Chang(张韶涵)
Deng Lun doesn't drink wines.
His pet phrase is 666.
He loves small animals and prefers dogs to cats, especially Labradors and Goldens.
His lucky No. is 52.
He is the Reasoning King of "Who's The Keyman Season 1".
He likes to wear sunglasses.
When he eats eggs, he only eats the yolks.
He's good at catching dolls.
Deng Lun can play Rubik's Cube and he can dive too.
He can play the guitar.
He thinks his charm point is his eyes.
His ideal Type Girifriend hight is 167cm and weiht is 45kg.
Films
The Yin-Yang Master: Retaliation(阴阳师:泷夜曲)(Bo Ya)(TBA)
The Yin-Yang Master: Dream of Eternity (阴阳师:晴雅集)(Bo Ya)(2020)
Television Series
Night Wanderer(夜旅人)(Sheng Qingran)(TBA)
Graduation Season(毕业季)(An Jingchen)(TBA)
Faith Makes Great: Tianhe(理想照耀中国: 天河)(Wu Zutai)(2021)
Brotherhood in War / Loving the Earth(燃情大地 / 战火狼烟)(Ma Chuxi)(2021)
Together / With You: I Am Dalian(在一起: 我叫大连)(Song Xiaoqiang)(2020)
Skate into Love(冰糖炖雪梨)(Xu Feng)(2020)
Blossom in Heart(海棠经雨胭脂透)(Lang Yuexuan)(2019)
Mr. Fighting(加油,你是最棒的)(Hao Zeyu)(2019)
My True Friend(我的真朋友)(Shao Pengcheng)(2019)
Investiture of the Gods(封神演义)(Fox Demon Zixu)(2019)
Ashes of Love(香蜜沉沉烬如霜)(Xu Feng)(2018)
Sweet Dreams(一千零一夜)(Bo Hai)(2018)
Princess Agents(特工皇妃楚乔传)(Xiao Ce)(2017)
Ode to Joy 2(欢乐颂2)(Xie Tong)(2017)
White Deer Plain(白鹿原)(Lu Zhaohai)(2017)
Because of Meeting You(因為遇見你)(Li Yunkai)(2017)
Magic Star(奇星记之鲜衣怒马少年时)(Lord Youran)(2017)
Super Cinderella(超级灰姑娘 / 叫我灰姑娘)(Du QiTian)(2016)
Promise of Migratory Birds(十五年等待候鸟)(Liu Qianren)(2016)
Sign Love / Love Actually(爱情上上签)(Sun Xiaofei)(2015)
Dad to be Married(待嫁老爸)(Su Da)(2015)
Moment in Peking(新京华烟云)(Yao A'fei)(2014)
Flowers in Fog(花非花雾非雾)(Xu Hao)(2013)
Variety Shows
Great Escape 3(密室大逃脱3)(2021)
Go Fighting! 7(极限挑战7)(2021)
Dunk Of China 3(这!就是灌篮3)(2020)
Revival Of The Palace Museum / Treasure in the Forbidden City 3(上新了·故宫3)(2020)
Great Escape 2(密室大逃脱2)(2020)
Go Fighting! 6(极限挑战6)(2020)
Revival Of The Palace Museum / Treasure in the Forbidden City 2(上新了·故宫2)(2019)
Game On(我要打篮球)(2019)
Great Escape(密室大逃脱)(2019)
Revival Of The Palace Museum / Treasure in the Forbidden City(上新了·故宫)(2018)
Who's the Keyman(我是大侦探)(2018)
Where Are We Going, Dad? Season 5(爸爸去哪儿第五季)(2017)
Activity
---
Any content to add or anything want to know about Allen Deng Lun, welcome to contact us or leave a comment below.