Magic Star – Leo Wu, Chen Xiang, Zhang Yuxi
Magic Star is a historical fantasy drama directed by Huang Zuquan, starring Leo Wu Lei, Chen Xiang, Zhang Yuxi, Zheng He Hui Zi, and Hao Shaowen.
The drama tells the story of five youngsters with very different backgrounds who are tasked with a super mission to save the world by chance and team up to venture into the three realms of "immortals, humans, and demons" in search of the legendary Magic Star.
Details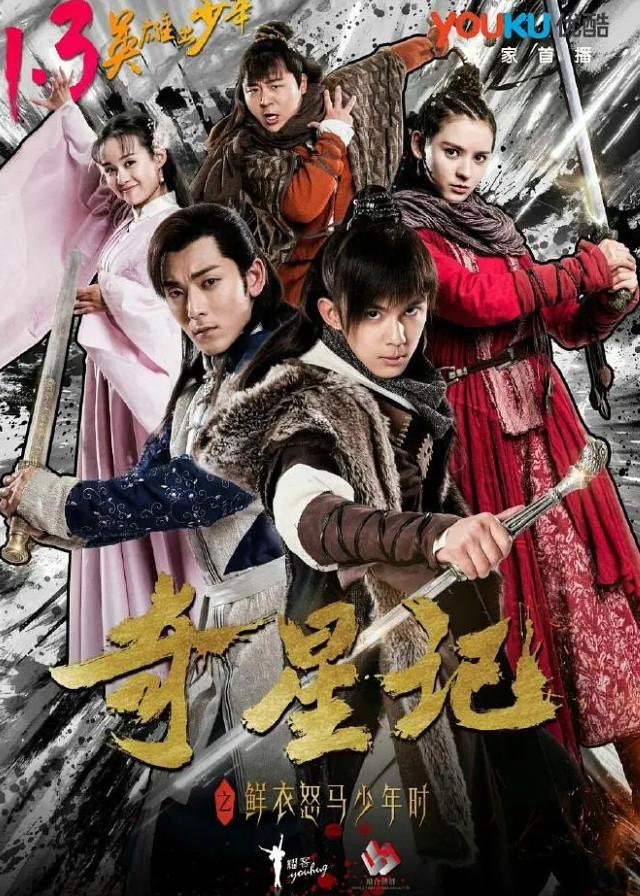 English Title: Magic Star
Chinese Title: 奇星记之鲜衣怒马少年时
Genre: Historical, Fantasy, Drama
Tag: Song Dynasty, Martial Arts, Historical Fiction
Episodes: 51
Duration: 45 min.
Director: Huang Zuquan
Writer: Zhang Lu, Bao Erqin, Yang Xiuli, Gao Xiaoxi, Chen Hong
Producer: He Houxi, Lin Zike
Product Company: Youhug, Li He Tian Di
Released Date: 2017-01-03
Broadcast Website: YOUHUG MEDIA
Cast
Synopsis
A meteor shower, rarely seen in a hundred years, suddenly descends, bringing a magic stone down on the border.
The emperor sends a young man, Bai Ze, to find the stone, hoping that the mysterious power of the stone will bring peace and prosperity to his country.
Although Bai Ze is loyal to the emperor and his country, he has been ostracised in the imperial court because he is the son of a sinful minister. He hopes to demonstrate his strength through this mission.
Along the way, Bai Ze befriends Zhan Xiongfei, an upright young man with half demon blood, and the simple and honest Yuan Shuai. The three of them immediately become travelling companions and form a deep friendship.
As word of the stone's power spreads in the Jianghu, more and more people are fighting to obtain it. At the same time, fearing the power of the stone, the traitorous officials who are trying to usurp power in the imperial court have sent assassins to kill Bai Ze and his group...
Reviews
You May Also Like
Related Posts
Chinese Dramas Like Magic Star

Ryan Ding Yuxi, Zhang Yuxi Rumored To Be In A Relationship Again

Does Leo Wu Lei Have A Girlfriend? What's His Ideal Type?

What's Zhao Lusi, Leo Wu Lei's Relationship? Why Fans Can Not Calm Down

Rosy Zhao Lusi was Involved in a Dating Rumor, Studio Issued a Statement

Who Is Zhang Yuxi's Boyfriend? What's Her Ideal Type

What's Liu Xueyi And Zhang Yuxi's Relationship?

Who is Julia Xiang Hanzhi's Boyfriend? Is She Dating Leo Wu Lei?

Zhang Yuxi Photos

Leo Wu Photos

Dilraba, Leo Wu Lei Playing A Couple In "The Long Ballad" Led A Hot Discussion On The Net.

Liu Xueyi, Zhang Yuxi Were Exposed To Be In A Relationship, Studio Denied It.

Leo Wu's New look on M.A.C Poster Led To Hot Debate: "Human High-quality Male"

Chen Xiang Dramas, Movies, and TV Shows List

Zhang Yuxi Dramas, Movies, and TV Shows List

Leo Wu Dramas, Movies, and TV Shows List

Leo Wu Was Burned On Face? He Hasn't Responded To The News So Far