Amidst a Snowstorm of Love – Leo Wu, Zhao Jinmai
Amidst a Snowstorm of Love is an urban romantic drama directed by Huang Tianren, led by Leo Wu Lei and Zhao Jinmai, co-starring Wang Xingyue, Ding Xiaoying, Dong Zifan, Wang Runze, Han Donglin, Wang Yuexi, Wang Jiaxuan, Li Ao, and Kong Ran, with special appearances by Li Jianyi, Jiang Hongbo, Dai Si, and Hai Ling.
The drama is based on the novel of the same name by Mo Bao Fei Bao.
Details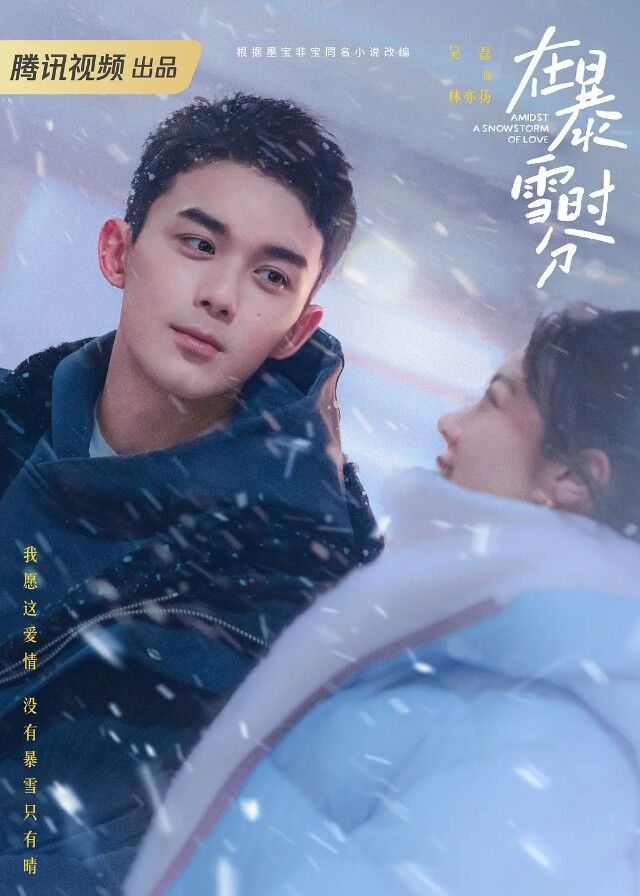 Cast
Synopsis
Lin Yiyang, a talented professional snooker player, and Yin Guo, a popular floral formula nine balls player, meet on a once-in-a-decade snowstorm night.
With the help of Yin Guo's cousin, they become familiar with each other and Yin Guo learns about Lin Yiyang's past.
It turns out that Lin Yiyang was once a snooker genius who was banned from competition because he disagreed with a referee's decision.
As a teenager, he defied the verdict and went straight to announcing his retirement from the game, leaving his proud snooker career behind from then on.
Lin Yiyang's life changes again when Yin Guo appears. Not only does Lin Yiyang start to go after Yin Guo, but he is also driven by Yin Guo to regain his original dream and return to snooker.
They eventually climbed the career ladder together, contributing to the professional billiards business and working together with their coach and teammates to promote the development of the national fitness billiards program.
Reviews
You May Also Like
Related Posts