Fights Break Sphere: Season 1 – Leo Wu, Lin Yun
Fights Break Sphere: Season 1 is a historical fantasy Wuxia drama directed by Yu Rongguang, led by Leo Wu Lei, Lin Yun, Li Qin, Baron Chen, with a special appearance by Xin Zhilei, co-starring Liu Meitong, Xiao Zhan, Wu Jiacheng, Peng Chuyue, Gu Jiacheng, Chen Zexi, Su Qing, Zhang Yiqian.

The drama is based on the novel of the same name by Tian Can Tu Dou and tells the story of a young man Xiao Yan, who suffered various blows after creating a family training record, and after being carefully taught by Medicine Elder, joins hands with Xiao Xun'er to defeat a strong enemy.
Details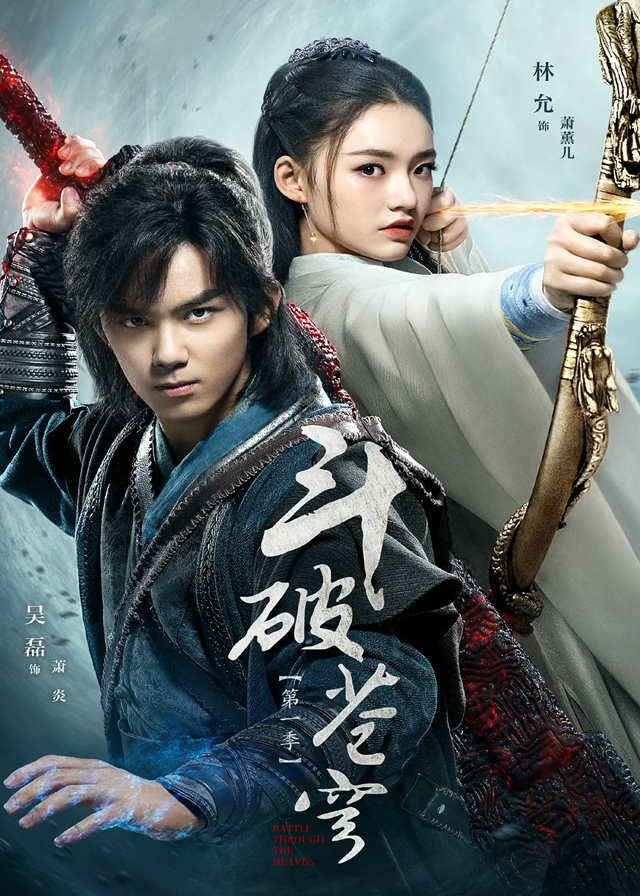 English Title: Fights Break Sphere: Season 1
Chinese Title: 斗破苍穹
Genre: Historical, Fantasy, Wuxia, Youth, Romance
Tag: Xianxia, Strong Male Lead, Calm Female Lead, Badass Male Lead, Bromance, Harem
Episodes: 45
Duration: 45 min.
Director: Yu Rongguang
Writer: Zhang Ting
Producer: Yu Wanqin, Jiang Xiaorong
Product Company: WANDA Media, NCM Television
Released Date: 2018-09-03
Watch On: MZTV Exclusive, Viki
Subtitle:
English, Chinese, Arabic, Czech, French, German, Hungarian, Indonesian, Italian, Polish, Portuguese, Romanian, Russian, Spanish, Swedish, Vietnamese, Moldovan
Cast
Synopsis
Xiao Yan was considered a talented young martial artist. When he was nine years old, his mother, Gu Wenxin, was forcibly brought back and imprisoned by his clan members. His father, Xiao Zhan, kept it secret.
Xiao Yan's mother gave him a ring, which made his power weakened and prevented him from training. The family, who had been engaged with him for a long time, withdrew from the marriage, causing the Xiao family to suffer great shame.
Xiao Yan inadvertently woke up the ring's owner, Yao Chen, and with the help of Yao Chen, Xiao Yan's martial arts progressed amazingly.
Xiao Yan entered Jianan Academy to learn martial arts, where he befriended a group of mentors and friends, once again attracting the attention of his enemies.
During a special training session, Xiao Yan was framed and after coming back from the dead, he found out that his family was also decimated.
For the sake of peace in the world, Xiao Yan resolutely chose to challenge the evil forces alone. In the end, he joined forces with the heroine Xiao Xuan'er and together they defeated the powerful enemy.
Reviews
You May Also Like
Related Posts