Guardians of the Ancient Oath – Leo Wu, Song Zu Er
Guardians of the Ancient Oath is a historical fantasy drama directed by Hu Yaozhi, led by Wu Lei and Song Zu'er, with Wang Junkai, Guo Junchen, Zhang Lingxin, Zheng Kai, Gao Ren in special appearances, co-starring Xuan Yan, Xia Ruoyan, Liu Zhiwei, Zhang Yuqi, and Liu Ruiqiao.
Details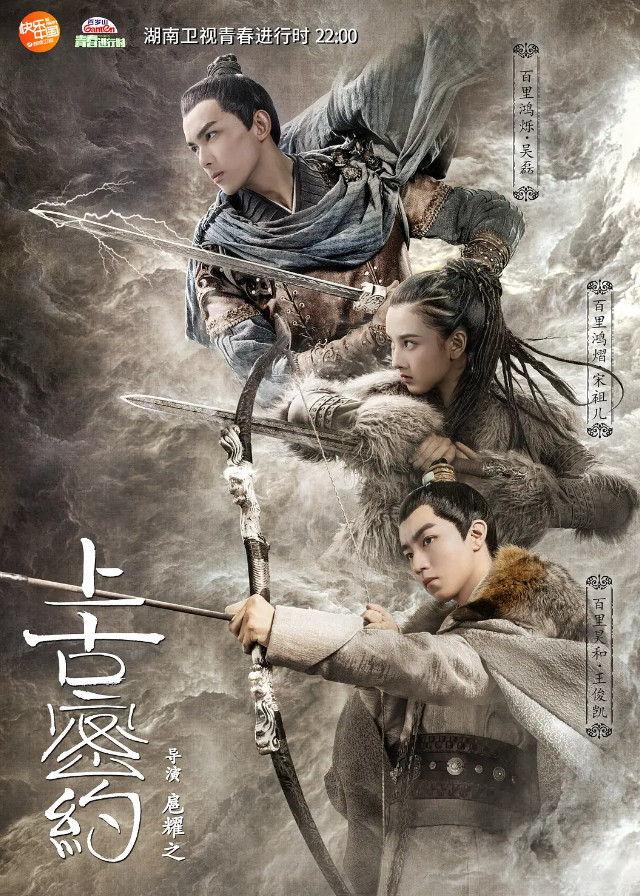 English Title: Guardians of the Ancient Oath
Chinese Title: 山海经之上古密约
Genre: Historical, Fantasy
Tag: Martial Arts, Northern and Southern Dynasties, Death of a Character, Chinese Mythology
Episodes: 45
Duration: 45 min.
Director: Hu Yaozhi
Writer: Dou Ding, Yi Xiaocao, Yang Li, Yao Zhi, Ni Jing
Producer: Zhang Yuehua
Product Company: MGTV, HUAYUE YINGSHI
Released Date: 2020-02-09
Broadcast Website: iQIYI, China Zone, Viki
Cast
Synopsis
In ancient times, the five officials of gold, wood, water, fire, and earth, sacrifice themselves and worked together to repel the enemy when the demon Jiu Ying brought chaos to the world.
The You Kingdom was founded by the Baili clan and lived across the mountains from the Lang clan, with constant confrontations. When the King and the Crown Prince died, the King's youngest son, Baili Haohe, ascended to the throne.
Haohe was still young and was assisted by his mother, He.
Although the sons of the late Crown Prince, Baili Hongxuan and Baili Hongshuo, were loyal to the young emperor.
Baili Hongxuan repeatedly won the war and kept the people of the kingdom safe. However, Empress Dowager He, provoked by the sycophants, remained suspicious of the two Baili brothers.
Although the young emperor trusted the two brothers and was willing to help them, he was not able to do so.
The new leader of the Lang clan, Ming Yefeng, discovers the true identity of Baili Hongyi, and the mystery of Hongyi's origins pushes the Baili clan into the abyss.
At this time, the mysterious man discovers disturbing signs in Yecheng, the capital of the You Kingdom, and secretly lays out a plan to gather strength to keep the people of the world safe...
Reviews
You May Also Like
Related Posts