Zhang Xincheng (Steven) Profile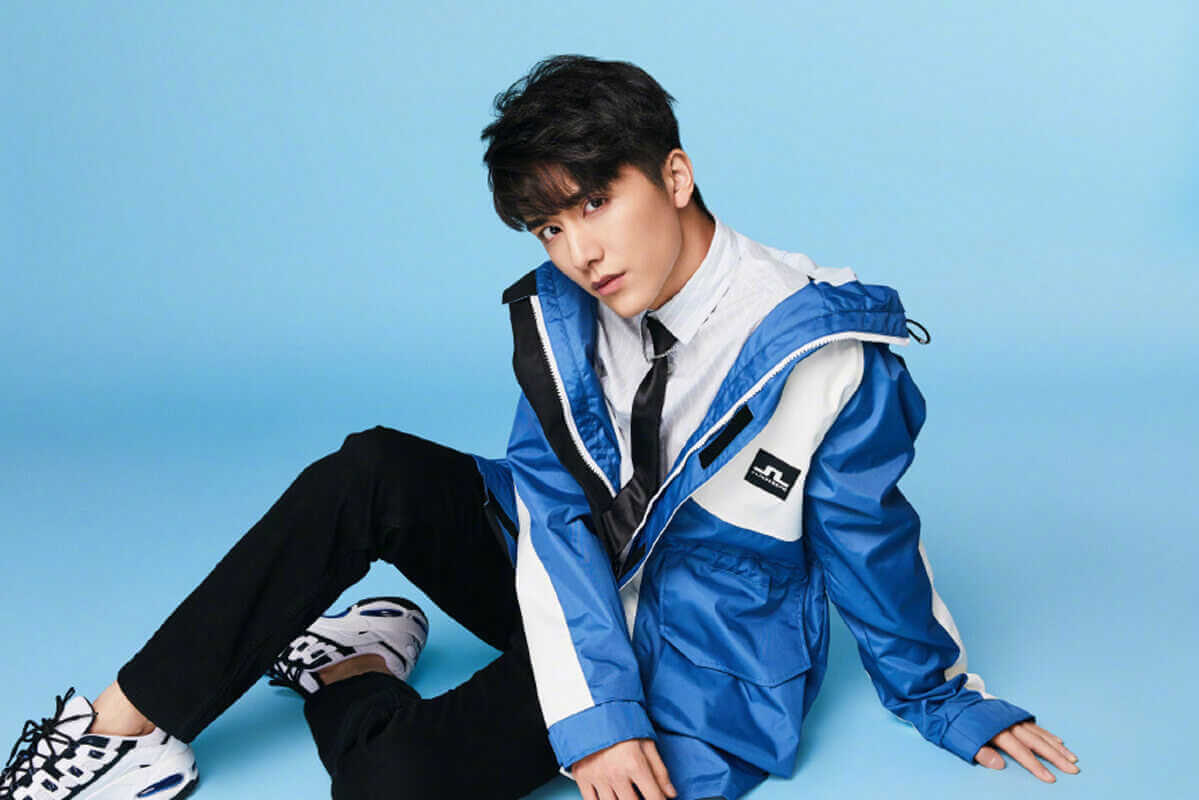 Zhang Xincheng(Steven Zhang, 张新成), born on August 24, 1995, in Jingzhou, Hubei, is a Chinese actor and singer.
In 2013, he acted in his first film School Bus and officially entered showbiz. In 2014, he released his first solo single Be Here for You. In 2020, he gained more attention by starring in the TV series Skate Into Love and Go Ahead. In the same year, Zhang Xincheng won the Forbes 30 under 30 of Forbes (China)
Basic Info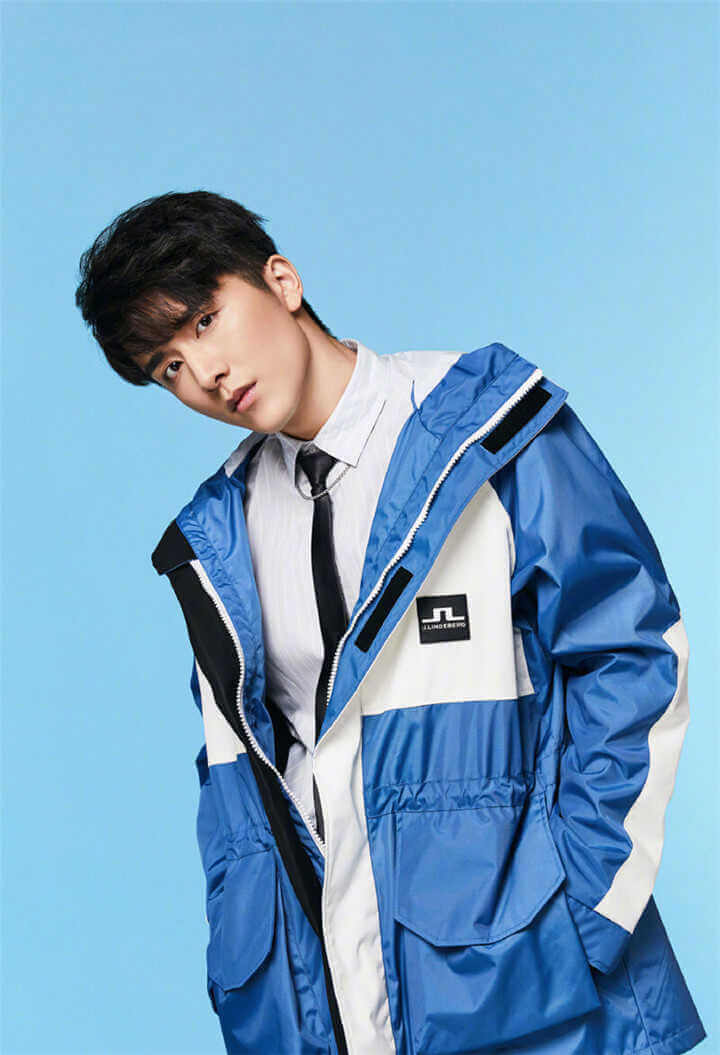 Stage Name: Zhang Xincheng
Chinese Name: Zhang Xin Cheng(张新成)
English Name: Steven Zhang
Nickname: Ben Ge, Da Cheng Zi
Place of Birth: Jing Zhou, Hubei
Nationality: China
Birthday: August 24, 1995 (Age: 28)
Zodiac Sign: Virgo
Height: 180cm (5'10")
Weight: 63kg (138.6 lbs)
Blood Type: O
Fandom Name: Xing Chen(Stars)
Fandom Color: Pink
Fanchant: xīng chén bàn nǐ, wèi lái kě qī(星辰伴你,未来可期)
Instagram: zhangxinchengh2o
Weibo: 张新成
Photos
Facts
His agency is EE-Media.
Education: He studied musical performance at the Central Academy of Drama, so he is an excellent singer and dancer.
In 2014, Zhang Xincheng participated in the national art examination and achieved first place in the Beijing Film Academy's performance creation, the first place in the Shanghai Theatre Academy's performance major (musical direction), the first place in the Central Academy of Drama's musical performance major, and the first place for boys in the PLA Academy of Art's performance major.
Family: He has a half-sister.
Good at play guitar and piano.
Steven can speak fluent English.
Likes fans to call him Ben Ge.
Zhang Xincheng can't drink because of an alcohol allergy.
Loves Marvel movies.
His pet phrase is "happy, and happy is most important."
He's a bit nearsighted.
His favorite dish is shredded pork with chili peppers and spicy diced chicken with peanuts.
He doesn't really like fish because he feels fishy, but he can accept salmon in sushi.
Loves to eat stinky tofu, durian.
His favorite singer is Jay Chou.
The must-order song at KTV is Let It Go.
Favorite anime: Inuyasha.
Favorite American dramas are Stranger Things and The Walking Dead.
Zhang Xincheng has owned the flying squirrel, lizard, spider, rabbit, teddy, and snake.
He's afraid of insects.
His motto is "fate is in the palm of your hand."
Likes to eat spicy and sweet food.
Milk tea he likes to add milk cover.
Prefer soy milk over coffee.
Likes cold drinks than hot drinks.
Likes blueberries and cherries.
He made scrambled eggs with tomatoes without salt or oil.
Zhang Xincheng's favorite colors are pink and black.
He's a little obsessive-compulsive.
Doesn't like to communicate online and prefers to talk with people face to face.
He prefers to stay at home than go out.
Steven likes science fiction, art, documentaries, and zombie movies.
He likes blueberries and cherries.
He loves rainy days, especially in the summer.
When he's not happy he just needs to eat, listen to music, he needs to do something very relaxing.
He can cook but rarely does.
Favorite movie: The Godfather.
Zhang Xincheng thinks his charm point is his eyes.
His preference in life is for casual, loose-fitting clothes because they're comfortable. Prefer sweatshirts because of the convenience.
Favorite Actors: Andy Lau, Stephen Chow, Jackie Chan, and Chen Kun.
Like to play single-player games.
Sings in the shower.
Describes himself as water because water is free.
Zhang Xincheng felt he is like a lonely wolf.
Wants to have a Golden Retriever or Labradors.
Likes to buy electronics.
Sleep very late in the night.
If the male fans say like him, he will be excited.
He is more satisfied with his eyes.
His first love is in junior high school.
Ideal Type Girlfriend: kind-hearted, lively, older than him. Who Are Zhang Xincheng's 4 Rumored Girlfriends?
Drama
Movie
TV Show
Little Forest(奇妙小森林)(2020-06-13)
Happy Camp(快乐大本营)(2020-04-05)
ACE VS ACE S5(王牌对王牌第五季)(2020-03-20)
Happy Camp(快乐大本营)(2019-09-28)
YOUTH PERIPLOUS(青春环游记)(2019-06-22)
YOUTH PERIPLOUS(青春环游记)(2019-05-25)
Happy Camp(快乐大本营)(2019-03-09)
Happy Camp(快乐大本营)(2019-01-19)
I am the Actor(我就是演员)(2018-10-06)
你好!生活家第二季(2018-10-05)
Happy Camp(快乐大本营)(2018-03-17)
Happy Camp(快乐大本营)(2018-02-17)
Happy Camp(快乐大本营)(2018-01-06)
Related Posts