The Strongest Men of God – Zhang Sifan, Zhang Xincheng
The Strongest Men of God is a drama written and directed by Zhang Li, starring Zhang Sifan, Zhang Xincheng, Ye Xiaowei, Guo Wei, Shi Zhi, Cui Baoyue, Bo Chengjun, and Xiao Fengzhen.
This drama is based on the novel of the same name by Die Zhi Ling, and tells the inspiring story of Liu Chuan, a master who leads a group of promising "rookie" youngsters to form the Longyin team to compete with other top competitive teams, gaining a lot of brotherhood and gradually growing into a super e-sports team.
Details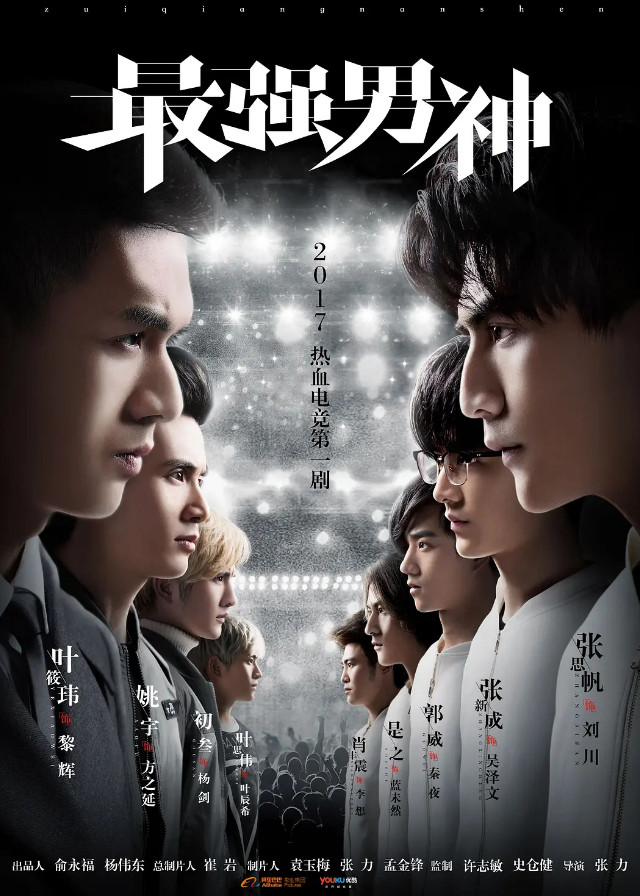 Cast
Synopsis
Liu Chuan is an e-sports master who has won many prizes but was taken back by his parents when he was at the top of his game to continue his studies.
He secretly reorganized his team, gathering Xu Ce, Lan Wei Ran, Qin Ye, and Wu Zewen and naming the team "Long Yin".
The team members were all rookies with potential, and he trained the newcomers and brought the team into the ranks of the strongest teams step by step.
He also played against top competitive teams such as Huaxia, Qi Xing Cao, and Tong Que.
The fierce competition made them grow rapidly and brought them closer and clearer to each other.
Reviews
You May Also Like
Related Posts