Zhang Xincheng's 25 Quotes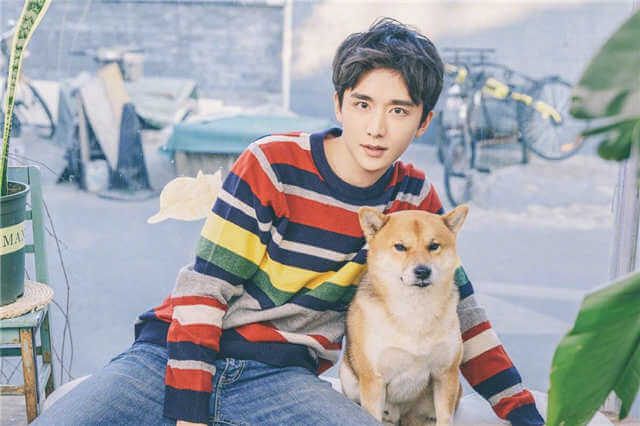 If someone has the right to admonish another or to enlighten another, he must first do it himself.
When you choose to be someone else's sunshine, then your life will often be warmed by it too!
People never think of all the consequences when doing something. Instead, if you worry too much, you lose courage.
If you've got PlanB figured out for yourself, you'll probably never do well with PlanA.
I think it's the character that attracts fans more than myself because I'm an actor and it's an actor's job to make their characters more accepted and liked!
Everyone has his reasons for being successful. No matter how successful he is, there may be criticism and public opinion along the way. But he must have had irreplaceable aspects and abilities that could have put him in the position he was in.
Like is a feeling of attraction, love is a prolonged companionship.
When you can't escape from the pain, why not embrace it?
You're going to be the person you always wanted to be.
You can only improve if you constantly feel inadequate.
What is the significance of the idol? It's in the fact that you want to become as good as him. I had to be good enough to inspire others to be worthy of the title of the idol.
If I didn't go out all day today, I would feel like it was a wasted day. I'd have to do something a little different to mark my day. Otherwise, I'll feel like today was completely pointless and I'll be very remorseful.
Because there's only one timeline, we gain something and then we lose something at the same time.
My life right now is full of sunshine and happiness, and my happiness index is super high every day. I hope next year will be even happier than this year. There are a lot of worries too, but isn't it true that people are constantly creating conflicts and then resolving them? And there's always a downturn, so just wait for the rebound!
I don't know if I'm right, but I'm young enough to try.
Everything will fade away, everything will come back again, and you will be tired of gaining and losing, so why not calm down and think about what makes you special?
I'll always feel like time goes by extremely fast, so I'll always want to try new things. Because when you try something new, and when you live each day differently, you feel like time slows down and you think the day was worth it.
The only habit I have is that I am constantly changing my habits.
Life is as complicated as the sea, and everyone experiences suffering, may we see the world for what it is and love it.
Life is like a top, and you have to keep whipping yourself to make yourself spin.
Human beings are experiential creatures, but they live only a few decades.
I think if one really has enough faith and purpose to do something, there is no need soul soother.
We know a lot of truths, but we still have a poor life.
We are all children in front of life, always thinking we are mature.
I want to be a great actor and be able to leave a profound work.
Related Posts