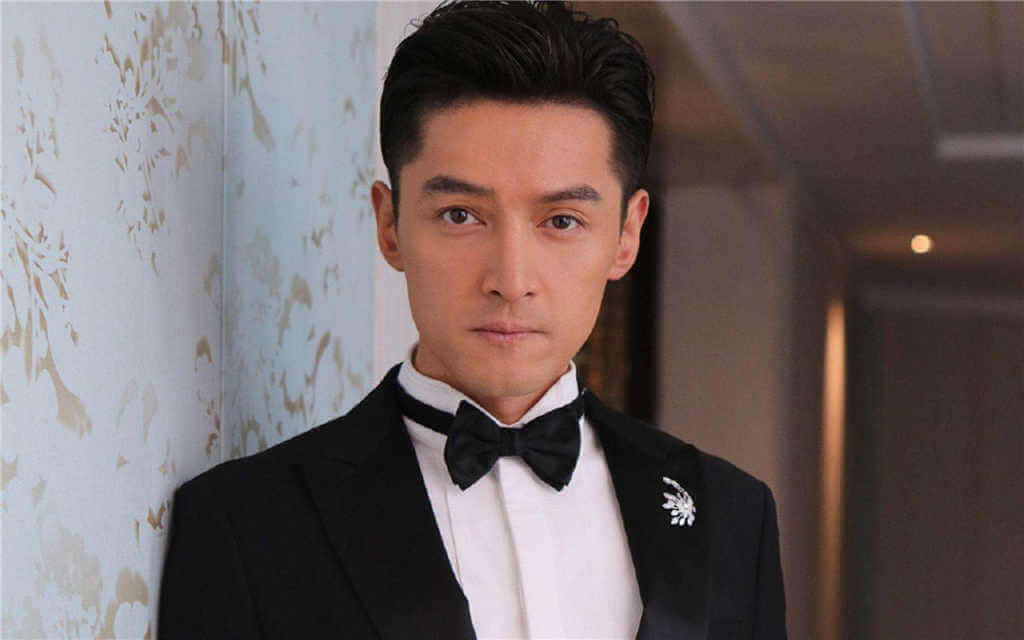 Hu Ge(Hugh, 胡歌), born on September 20, 1982, in Shanghai, is a Chinese actor and singer.

In 2005, he portrayed the role of "Li Xiaoyao" in the fairy tale drama "Chinese Paladin" and immediately skyrocketed to fame as one of China's most popular actors.

In 2015, he won several awards by starred in the spy drama "The Disguiser", the costume drama "Nirvana in Fire" and the urban drama "Good Times".
Basic Info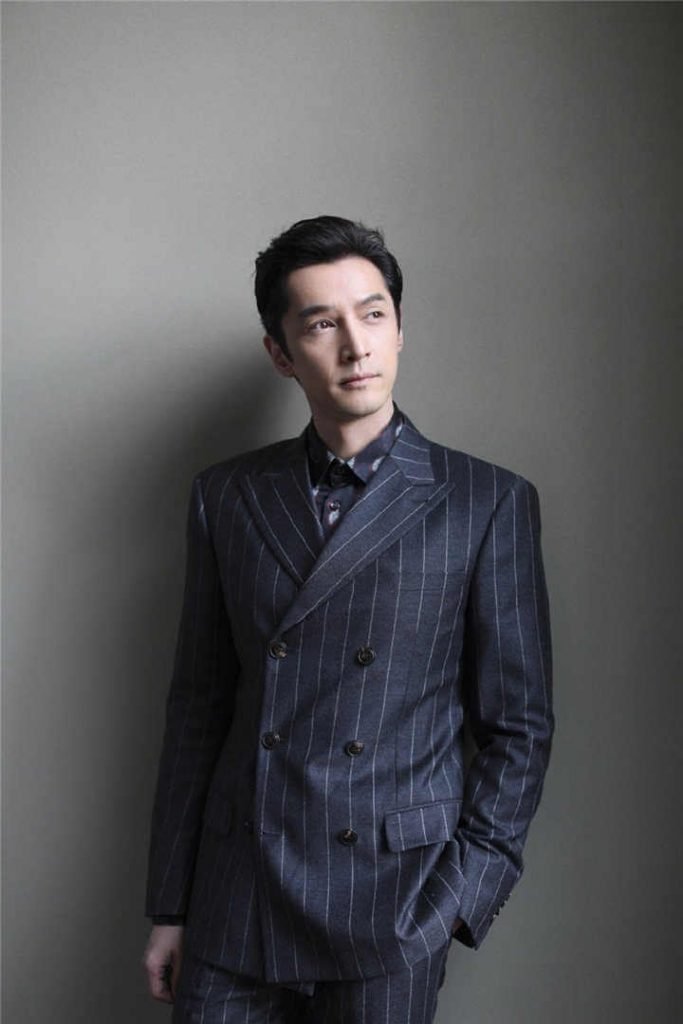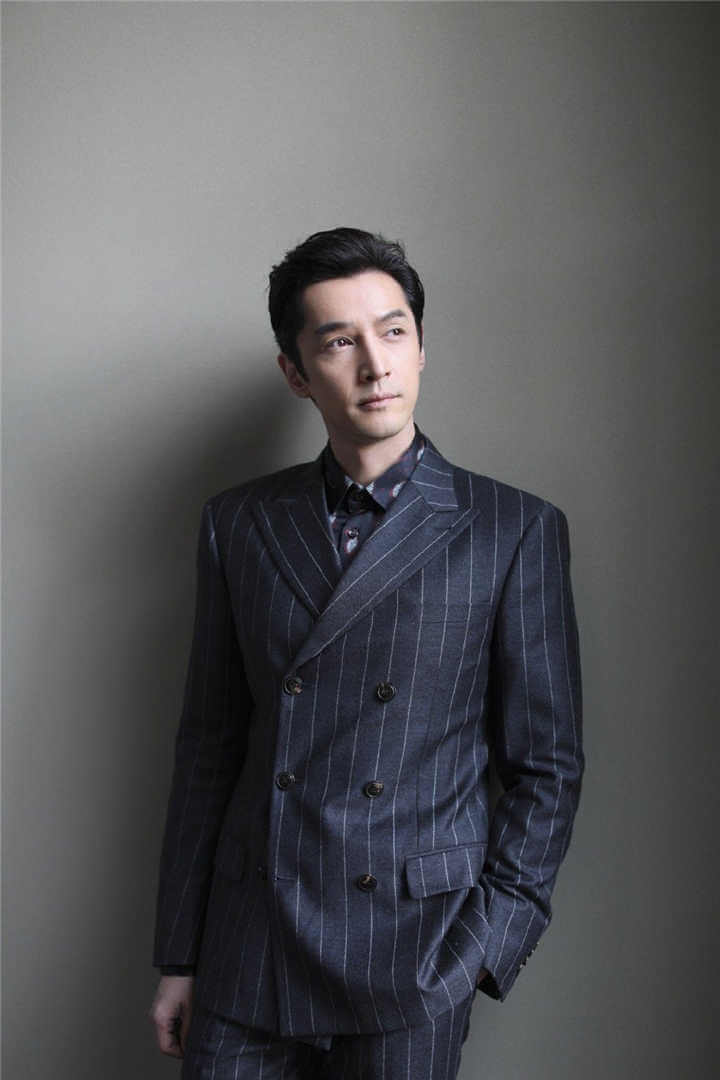 Stage Name: Hu Ge(胡歌)
Birth Name: Hu Ke(胡珂)
Nicknames: Lao Hu, Xiao Hu, Gu Yue Ge Qian(古月哥欠)
English Name: Hugh
Birthday: September 20, 1982
Place of Birth: Shanghai, China
Zodiac Sign: Virgo
Height: 185cm
Weight: 70kg
Blood Type: O
Fandom Color: Blue
Fandom Name: Pepper
Fanchant: hú gē wú kě tì dài, gǔ yuè yǔ nǐ tóng zài(胡歌无可替代,古月与你同在)
Instagram: hu_ge920
Weibo: 胡歌
Facts
His agency is Hu Ge Studio (under Tangren Media).
When Hu Ge was in kindergarten, he was selected by the Shanghai TV Little Star Art Troupe, there were more than 30,000 children in Shanghai to take the test, and finally accepted 60 of them, Hu Ge was one of them.
During his secondary school years, he also served as the director of the school radio station, the president of the school drama club, the director of the school choir, the head of the Xuhui District student drama group.
In 1996, Shanghai Education TV station recruited the middle school student host, he was breakthrough, elected the station's "Sunshine Youth" column host.
In 2001, Hu Ge was admitted to the directing department of the Central Academy of Drama, where he came second, and later auditioned for the acting department of the Shanghai Theatre Academy, where he came third. He chose the Shanghai Theatre Academy in the end.
On August 29, 2006, Hu Ge suffered a car accident on the Shanghai-Hangzhou Expressway, and his female assistant Zhang Mian, who was accompanying him, died after rescue. Hu Ge underwent six and a half hours of resuscitation, more than 100 stitches in his neck and right eye, and a skin graft on the right eye.
On June 22, 2007, Hu Ge held a comeback ceremony in Beijing to officially announce his comeback.
Hu Ge's father is a tennis coach and his mother is a teacher.
Favorite Actors: Morgan Freeman, Tony Leung, Jiang Wen "Jiang Wen, Daniel. Day. Lewis.
His favorite new generation actor is Jackson Yee.
Favorite Movies: "Brave Heart", "Nuovo Cinema Paradiso".
Favorite singers: Jacky Cheung, David Tao.
Favorite music: "Rhapsody in Blue".
KTV must sing-song is "Death & Love"(死了都要爱), "Li Ren"(离人).
Favorite book: "To Live" by Yu Hua.
Favorite colors: blue, white, black.
Hu Ge likes photography, car, Harley motorcycle.
Favorite sports: basketball, swimming, tennis, boxing.
Favorite foods: seafood, tofu, chestnut.
Doesn't like greasy, fried food, carrot.
Favorite fruits: watermelons, apples.
He can cook, his specialty is scrambled eggs with tomatoes.
Favorite drink: Wang Lao Ji.
Favorite cities: Tibet, Lijiang Yunnan, Xinjiang.
He likes to travel to Antarctica.
Hu Ge can speak English.
Favorite Game: Legend of Sword and Fairy.
He likes his hair to dry naturally.
Doesn't like skincare.
Favorite F1 driver: Kimi.
Likes cats, he has 5 cats.
His best friend is Yuan Hong.
His Ex-Girlfriends are Xue Jianing and Jiang Shuying.
In 2008, Hu Ge and Xue Jia Ning broke up peacefully. On December 29, 2014, Hu Ge published a Weibo post confirming his romance with Jiang Shuying.On August 19, 2015, Jiang Shuying admitted that she had broken up with Hu Ge.
Ideal Type Girlfriend: Kind-hearted. Treats people sincerely.
Films
A Touch of Warm(驯鹿)(TBA)
Li Na(独自·上场)(Jiang Shan)(2020)
The Climbers(攀登者)(Yang Guang)(2019)
The Wild Goose Lake(南方车站的聚会)(Zhou Zenong)(2019)
Last Letter(你好,之华)(Zhang Chao)(2018)
Cherry Returns(那年夏天你去了哪里)(Yuan Ju)(2016)
Just Another Margin(大话天仙)(Black Emperor's Assassin)(2014)
Diva(华丽之后)(Hu Ming)(2012)
1911(辛亥革命)(Lin Juemin)(2011)
The Butterfly Lovers(武侠梁祝)(Ma Cheng'en)(2008)
The 601st Phone Call(第601个电话)(Xiaowen)(2006)
The Ghost Inside(疑神疑鬼)(Shen Lang)(2005)
Pretend There's No Feeling(假装没感觉)(Kankan)(2002)
The National Anthem(国歌)(Student)(1999)
Television Series
Wan Mei Ban Lv(完美伴侣)( Security Guards)(TBA)
Blossoms Shanghai(繁花)(A Bao)(TBA)
Game of Hunting(猎场)(Zheng Qiudong)(2017)
Surgeons(外科风云)(Hu Ge)(2017)(Cameo)
Go! Goal! Fighting!(旋风十一人)(Mu Qi)(2016)
Good Times(大好时光)(Yuan Hao)(2015)
Nirvana in Fire(琅琊榜)(Mei Changsu / Su Zhe / Lin Shu)(2015)
The Disguiser(伪装者)(Ming Tai)(2015)
Forty Nine Days: Memorial(四十九日·祭)(Dai Tao)(2014)
Sound of the Desert(风中传奇)(Mo Xun)(2014)
Life Revelations(生活启示录)(Bao Jiaming)(2014)
iPartment 4(爱情公寓4)(Di Nuo)(2014)(Cameo)
Refresh 3+7(刷新3+7)(Chen Jie / Luo Yueran / Er Zhuzi / Policeman)(2012)
Xuan-Yuan Sword: Scar of Sky(轩辕剑之天之痕)(Yuwen Tuo)(2012)
Modern People(摩登新人类)(Xie Feifan)(2011)
Unbeatable(无懈可击之高手如林)(Xu Ran)(2011)
Shangri-La(香格里拉)(Zhaxi Dunzhu)(2011)
Bitter Coffee(苦咖啡)(Chen Cong)(2010)
The Myth(神话)(Yi Xiaochuan / Meng Yi)(2010)
Chinese Paladin 3(仙剑奇侠传三)(Jing Tian / Feipeng / Long Yang / Li Xiaoyao)(2009)
The Legend of the Condor Heroes(射雕英雄传)(Guo Jing)(2008)
The Young Warriors(少年杨家将)(Yang Yanzhao)(2006)
Till Death Do Us Apart(别爱我)(Xu Feng)(2006)
The Little Fairy(天外飞仙)(Dong Yong)(2006)
Strange Tales of Liao Zhai(聊斋志异)(Ning Caichen)(2005)
Chinese Paladin(仙剑奇侠传)(Li Xiaoyao)(2005)
Dandelion(蒲公英)(Cheng Hao)(2004)
---
Any content to add or anything want to know about Hu Ge, welcome to contact us or leave a comment below.