Blossoms Shanghai – Hu Ge, Ma Yili
Blossoms Shang Hai is a period drama directed and produced by Wong Kar-wai and starring Hu Ge and Ma Yili.

The drama is based on Jin Yucheng's novel of the same title, which revolves around A-Bao, who became the Chief Bao in the early 1990s, a brilliant era in which everyone strived for advancement, and who had succeeded and failed, leaving a legend among the tide of Shanghai.
Details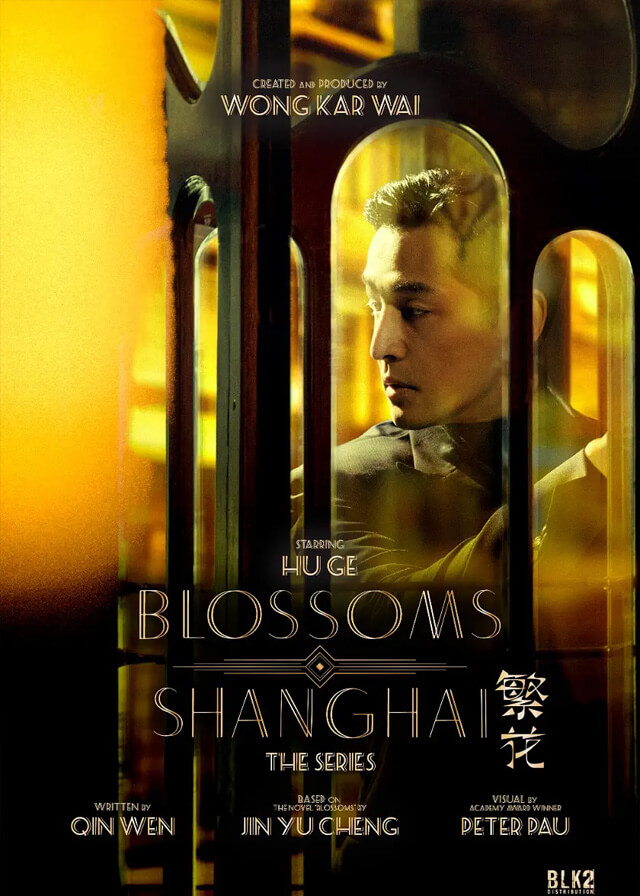 English Title: Blossoms Shanghai
Chinese Title: 繁花
Genre: Period
Episodes: 30
Duration: 45min.
Director: Wong Kar-wai
Writer: Qin Wen
Product Company: Tencent Penguin Pictures, Shanghai Film Co.Ltd.
Broadcasting Website: Tencent Video
Release Date: –
Cast

Hu Ge
as A Bao

Ma Yili as Li Li
Synopsis
In 1992, the reform and opening up occur in all over China. Shanghai Huanghe Road food street merchants gathered, the most successful is the businessman A Bao, he and Li Li from mutual conflict to the business partner, from clothing, machinery, to finance, every business cause a sensation on the Shanghai Bund.
Bao and Li Li also developed feelings in the cooperation. On the other hand, the owner of a small restaurant on Jinxian Road, Lingzi, and Foreign Trade Company, Miss Wang, who has been giving help and support to Mr. Bao for many years, have also loved Mr. Bao.
When the real estate was booming and unprecedented opportunities were in front of him, Mr. Bao hesitated to believe Li Li when he was told that Li Li might be trying to cheat him.
But in the end, Mr. Bao still believes that the most basic credo is trust, no matter between men and women's emotions or in the business world.