The First Half of My Life – Jin Dong, Ma Yili, Yuan Quan, Lei Jiayin, Wu Yue.
The First Half of My Life is an urban drama directed by Shen Yan and starring Jin Dong, Ma Yili, Yuan Quan, Lei Jiayin, and Wu Yue.

The drama tells the story of Luo Zijun, a full-time wife who has been divorced from her husband Chen Junsheng. With the help of her best friend Tang Jing and her boyfriend He Han, breaks through her hardships, enters the workplace, and grows up to take the next step in her life.
Details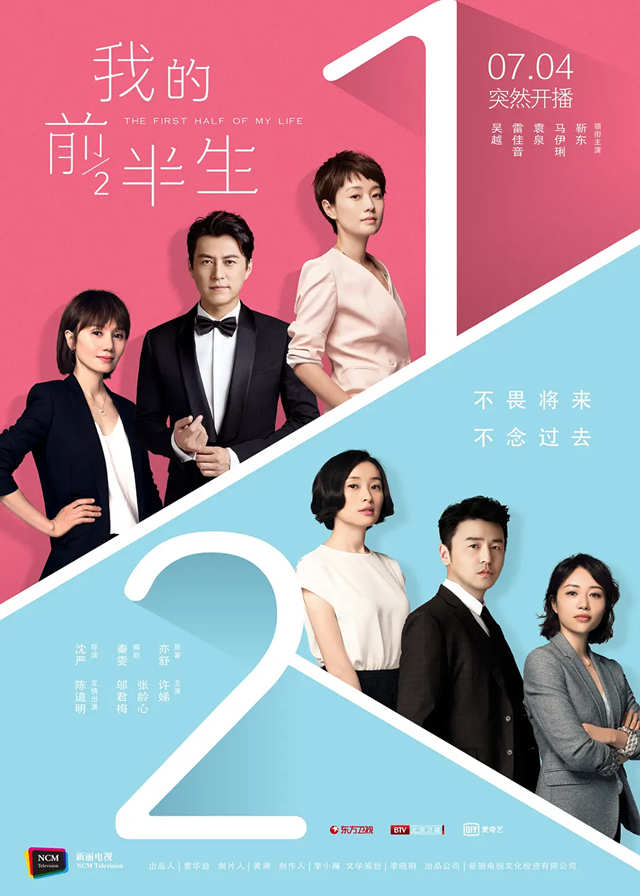 Cast
Synopsis
The 33-year-old Luo Zijun was a full-time wife, every day her son went to school, her husband went to work, the nanny aunt did housework, the days were boring but comfortable.
If her husband had not suddenly filed for divorce, she would have planned to live like this for the rest life.
Now, without work experience, the middle-aged abandoned wife went into society with a child. Her reserve and arrogance had to be turned into the attentive and patient to work hard to earn some money. She knew that life was difficult.
However, life gave Zijun skin but also forced out her backbone.
With the help of her good friends Tang Jing and He Han, Luo Zijun turned from a housewife to a professional woman with unprecedented independence and confident beauty.
During this time, Tang Jing and He Han broke up because of the difference in their views on marriage. Tang Jing left for another country, while Zijun and He Han gradually fell in love with each other.
However, Tang Jing soon returned due to illness and wanted to get back together with He Han. Zi Jun and He Han's budding love was tested by morality and friendship.
After several human struggles, they finally faced their emotions honestly and courageously faced their love.
Thanks to this divorce, Zijun saw through the first half of her life, recognized herself…
Reviews
You May Also Like
Related Posts