Surgeons – Jin Dong, Bai Baihe
Surgeons is an inspirational urban medical romantic drama directed by Li Xue, starring Jin Dong, Bai Baihe, Li Jiahang, Liu Yijun, Lan Yingying, and He Dujuan.

The drama tells a story in the modern general hospital Renhe, which leading by an "accident" that happened 29 years ago.
Details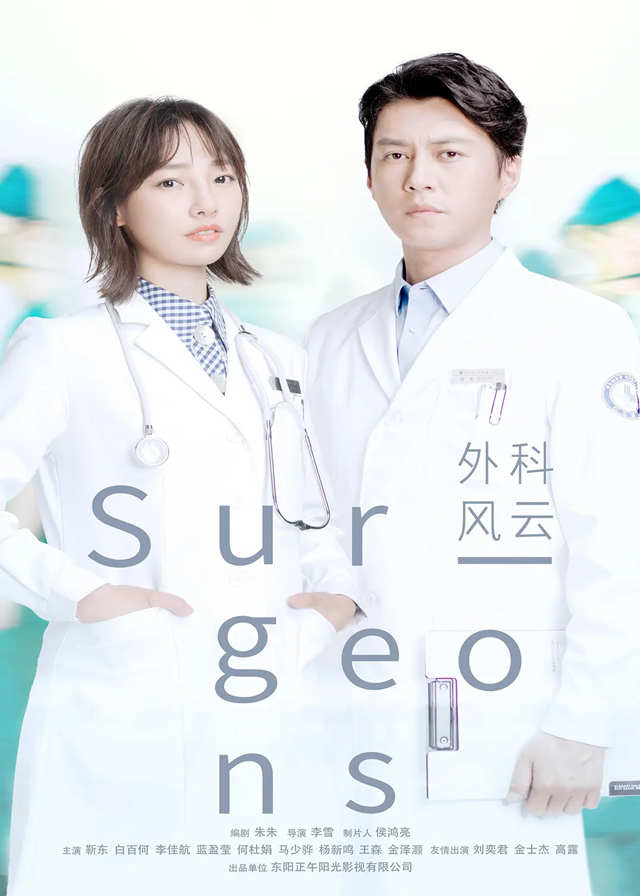 Cast
Synopsis
Many years ago, a patient who had been successfully resuscitated from a car accident died of a sudden drug allergy, and the nurse in charge, Zhang Shumei, lost her job that night because of being questioned for using the wrong medication that caused the patient's death.
Zhang Shumei's eight-year-old son was punished for fighting because he did not believe others' comments about his mother's negligence causing the patient's death, and delayed picking up his four-year-old sister, causing her to be abducted by human traffickers.
Zhang Shumei gradually fell into a trance due to the loss of her daughter and the accusation of "medication error causing death", and committed suicide. Her son also disappeared.
Zhuang Shu, a Chinese-American surgical specialist, came to Renhe Hospital to find out the truth about his mother's accident 30 years ago and to find his lost sister.
When the daughter of the deceased, Lu Chenxi grew up to be an attending thoracic surgeon but was transferred to the emergency department because she repeatedly offended the director of thoracic surgery, Yang Fan.
Zhuang Shu repeatedly brought the skilled Lu Chenxi back to the thoracic surgery table.
During their time together, Zhuang Shu's medical skills amazed Lu Chenxi, and his thoughtful consideration for the patients made Lu Chenxi reflect on the situation. They gradually grew affections.
In the end, Zhuang Shu got his sister back, and with the help of Lu Chenxi, he restored the truth about his mother's accident.
Reviews
You May Also Like
Related Posts