Hu Ge has been Married, Wife is Rumored to be His Assistant!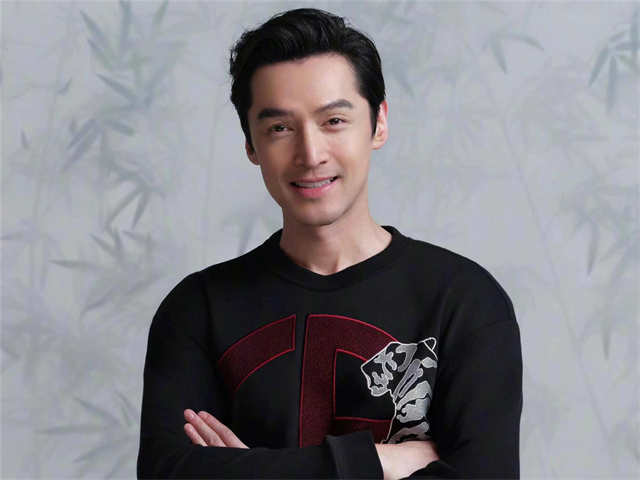 On January 31, 2023, actor Hu Ge announces he has been married, and his wife has just given birth to a daughter on Weibo, saying: "I'm a father, wife and daughter are safe, report the good news to everyone.
In the post, Hu Ge did not show any photos and did not reveal the identity of his wife: "The past year was not easy, my wife is not a public figure, in order to make the child born smoothly, the happy news is hidden and not announced, I hope you bear with me."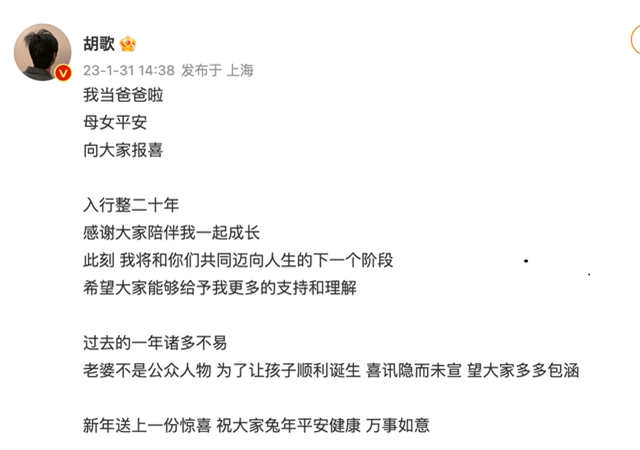 Hu Ge is one of the few male stars in the entertainment industry who has more male fans than female fans. He believes this is a New Year's surprise for his fans. We believe no one will be disappointed by this, after all, Hu Ge is a quality man with late marriage and late childbirth.
For Hu Ge's wife and daughter's information, We believe will soon be exposed.
Soon Later, netizens revealed that Hu Ge's wife is named Huang Xining. She was born in 1993 in Nanping, Fujian, and is 11 years younger than Hu Ge. She is Hu Ge's assistant. Whether the exposure is true or not, we have to wait for the response from Hu Ge.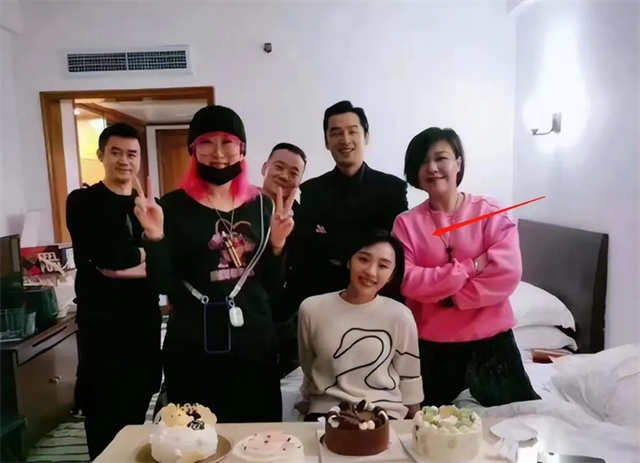 In the past, Hu Ge has had many dating rumors. Let's have a look.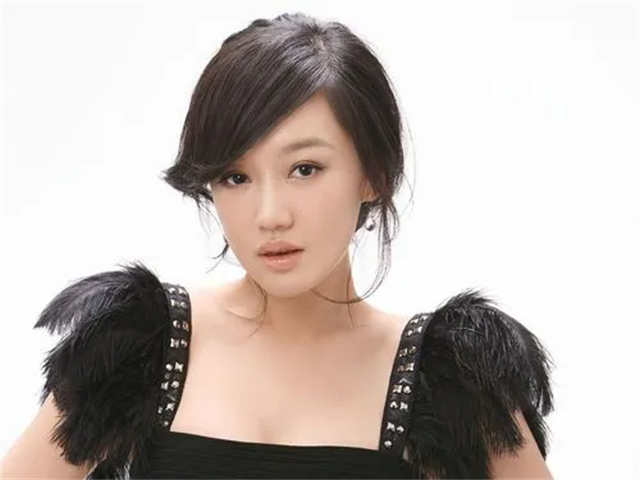 Hu Ge's first public girlfriend was Xue Jianing, whom he met and fell in love with during the filming of "Chinese Odyssey".
During the time Hu Ge suffered a serious car accident, Xue Jianing accompanied him, but their relationship ended in 2009.
Netizens feel pity for them. People thought it was caused by Hu Ge's mother not accepting Xue Jianing. Because Hu Ge is very filial. He had said in an interview that it was hard to marry someone who couldn't get along well with his parents.
After they broke up, there were many rumors of a reunion. In September 2017, they denied getting back together to get married.
In June 2021, Hu Ge arrived to support Xue Jianing's play, they were again rumored to be back together, Hu Ge's agent gave a denial that they had just become good friends.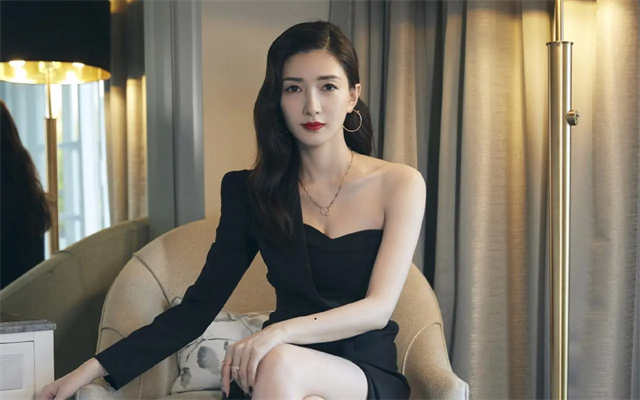 In 2014, Hu Ge's relationship with Jiang Shuying was revealed. They fall in love when they were shooting "Go! Goal! Fighting!". There were rumors of living together before marriage, but the relationship ended in failure after less than a year.
Hu Ge once said in an interview that he regretted not taking up the responsibility of protecting the girl properly. In 2019, Hu Ge and Jiang Shuying were also rumored to be getting back together to get married, which both sides denied.
Jiang Shuying later said in the program that she and Hu Ge are good friends and would go to his wedding if invited.
In addition, Hu Ge is also rumored to be married to Liu Yifei, Zhang Leyun, and Wang Xiaochen.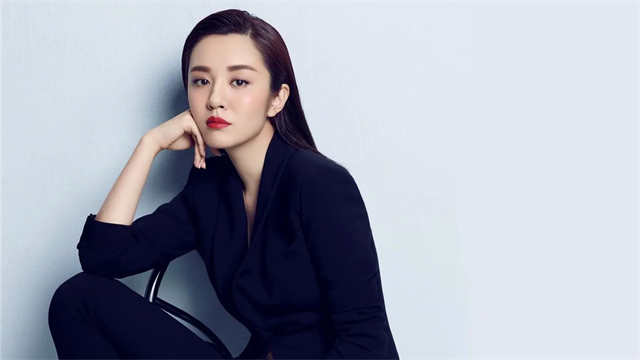 Hu Ge and Wang Xiaochen worked together on "Good Time". In 2021 they were rumored to have gotten married and had a daughter, which caused a sensation and Hu Ge issued a denial.
Hu Ge was also rumored to dating a rich girl, Lin Xiao, but did not receive a response from him.
Despite the fact that Hu Ge has had a lot of rumors, he has been able to treat his relationship cleanly and has been able to become friends with many of his ex-girlfriends after the breakup, making him the "best ex" in the entertainment industry.
At present, Hu Ge has announced his marriage, bless him, and wishes him to bring more good works to viewers.
Related Posts