Go! Goal! Fighting! – Hu Ge, Jiang Shuying
Go! Goal! Fighting! is a youth school sports drama directed by Lin Jianlong and Xu Huikang, starring Hu Ge, Jiang Shuying, Zeng Li, Qian Feng, Niu Junfeng, Wang Yilin, Li Sicheng, Chen Yao, Lai Yumeng, and Wang Yu.
The drama tells the story of a group of high school football boys who fight their way through the school football league under the leadership of the "sorehead coach" Mu Qi.
Details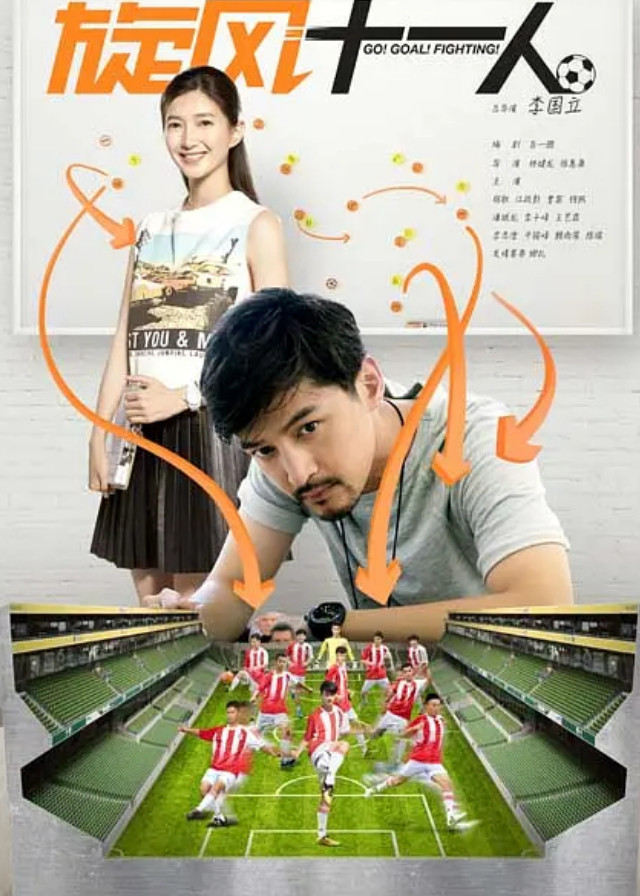 Cast
Synopsis
By chance, Mu Qi becomes the football coach of a middle school and takes charge of the weakest middle school football team that can't even beat the primary school team.
But MuQi's strategic planning leads the team to their first win and his uncanny ability to teach the team to be the best, not only convinces the misfits' young boys but also makes the teacher Pei Duo change her mind about him.
Muqi begins to develop a deep relationship with the team, and the once problematic pupils not only grow in confidence and motivation to train, but their academic performance is also improving rapidly.
Just when things are getting better, trouble comes. Lu Jie gives him trouble, hoping to kick him out of school one day. Zhong Yan makes frequent advances toward Mu Qi more and more frequently.
This is the kind of "unusual" coach that has allowed the anonymous Secondary School team to embark on their dream of competing in the annual provincial tournament.
At this point, Mu Qi is in trouble, his coaching qualifications are questioned by the organizing committee, and his past of "playing blackball" and "gambling" are gradually unearthed.
Mu Qi, formerly known as Xie Yu, is a former football star who was touted as China's next generation of international footballers. He retired early at the age of 28 due to injuries and scandals.
On the other hand, his relationship with Pei Duo is fiercely opposed by Pei Duo's mother; the team also enters the final elimination round but is about to face the embarrassing situation of being without a manager.
In the end, the coach, Mu Qi, leads the team to achieve the "impossible" miracle, to reap a beautiful love, and to recover the original dedication to his dream in his career.
Reviews
You May Also Like
Related Posts