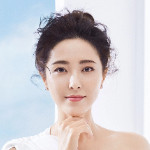 Zeng Li dramas, movies, and TV shows list contains the best TV series, films of Zeng Li and the ongoing and upcoming shows. The list will be updated continuously, bookmark this list to get the latest tv shows of Zeng Li.
Zeng Li Dramas List
TBA

#1

Historical, Fantasy, Immortal

He Yu, Yang Yutong, Xu Hao

Li Xiaoyao, a shop boy with a dream of becoming a swordsman, meets Zhao Ling'er, a descendant of Nuwa, by chance. They travel together in search of a water pearl that can cure the world's drought. On their way, they meet Lin Yueru and Liu Jinyuan, who are all like-minded. The group goes through difficulties in search of the pearl, and in one fell swoop, they shatter the amazing conspiracy of the master of Baiyue Sect, who is trying to destroy the world.

TBA

#2

Historical, Fantasy, Adventure

Neo Hou, Bai Lu

The drama is about the emotional entanglement between Wushuang, the king of the Land of Daughters, and Jiang Liu'er, the former life of Tang monk, before she succeeds the throne, and eventually Wu Shuang succeeds the throne of the Land of Daughters with the help of Jiang Liu'er.

2023-11-06

#3

Historical, Romance, Drama

Xu Kai, Jing Tian

When the dynasty is in turmoil and imperial power is at risk, Li Yi, the grandson of the emperor, is forced to take on the important task of quelling the rebellion. He and Cui Lin, the only daughter of a general are each leading an army in the dispute. They fight against each other among various forces and fall in love during several encounters, staging a romantic love story.

2023-11-03

#4

Urban, Romance, Comedy

Bai Lu, Dylan Wang

A love story between a bossy CEO, Shi Yan, and a "foolish" female protagonist, Zheng Shuyi. They embark on a love journey due to a misunderstanding. Career-driven financial journalist Zheng Shuyi, who was determined to secure the front page, made great efforts to obtain an exclusive interview with Mingyu Yunchuang CEO Shi Yan. They left a deep impression on each other. Zheng Shuyi wrote several objective and concise reports through in-depth research on various industries, while Shi Yan continued to seek out potential and socially responsible start-ups for investment, hoping to give back to society. Shi Yan found that Zheng Shuyi's views conveyed through her reports always coincided with his own, and accepted her invitation to do a series of reports on Mingyu Yunchuang. Zheng Shuyi and Shi Yan analyzed the industry together, exchanged views, and used new media channels to bring the latest financial information to readers. They also faced various difficulties and challenges in the investment and interview process, and their hearts gradually approached each other in the back-and-forth exchange. In the end, Zheng Shuyi's career ambition to create an electronic magazine was realized, and Shi Yan led Mingyu Yunchuang to complete successful investments, opening up a new world for their careers and ultimately finding love together.

2023-10-13

#5

Historical, Suspense, Crime

Bai Yufan, Ning Li, Xiang Hanzhi

In the thirty-seventh year of the Wanli reign of the Ming dynasty, a series of murders occurred in the Du county in Jiangnan. The dead are in different identities, unrelated to each other, their bodies are arranged in bizarre positions, and a message is left at each crime scene. As the first victim's disciple, the young constable, Qu Sangeng, works together with his friends to start an investigation. As the investigation progresses, people from all backgrounds emerge. In the midst of the fog, an old case from ten years ago comes to the surface. Who is the murderer and what is his purpose?

2023-08-12

#6

Youth, Romance, Drama

Sabrina Zhuang, Zhou Yiran

After her parents' divorce, Lin Yujing transferred to a new city with her father. Faced with a new build family, Lin Yujing felt uneasy in her heart, but she also received sincere love from her stepmother and stepbrother. Thinking it would be difficult to integrate into the new group, Lin Yujing quickly made friends with an interesting group of classmates at her new school. Her arrival also brought about a change in Shen Juan, her unsociable classmate. However, their settling lives were disrupted by Lin Yujing's mother, Lin Zhi, who forcefully took her back to their hometown. A year later, Lin Yujing and Shen Juan reunited at university, and she learned that Shen Juan had experienced a tragedy in his family and had yet to recover from the trauma of losing loved ones. With the help of Lin Yujing and their classmates, Shen Juan gradually emerged from the darkness and returned to the life arena that rightfully belonged to him. Lin Yujing also found her own life direction during her university life.

2023-07-02

#7

Historical, Romance, Fantasy

Xiao Zhan, Ren Min

The aloof prince Kongsang, Shi Ying, and the righteous princess of the Chi Zu, Zhu Yan, had predestination in their life. By mistake, they become masters and apprentices for three years. Shi Ying fell in love with Zhu Yan from the first moment he saw her. When Zhu Yan was thirteen years old, Shi Ying sent Zhu Yan off Jiuyi Mountain and gave her the Jade Bone, the bride price of successive Emperors of Khongsang. When the evil raised, Kongsang is in danger. Shi Ying mistakenly thought that Zhi Yuan who grew up with Zhu Yan was the sea emperor, so he sealed Zhi Yuan. This led to a battle between Shi Ying and Zhu Yan, Shi Ying was killed by Zhu Yan voluntarily. Zhu Yan stabbed the Jade Bone to Shi Ying. A saying turned out to be a prophecy. However, the fate has changed as early as the day it was spied on…

2023-06-20

#8

Urban, Romance, Youth

Zhao Lusi, Chen Zheyuan

During high school period, Sang Zhi is frequently asked by her teacher to meet with her parents. In order to solve the problem, Sang Zhi decides to ask her brother to take the blame. However, she fails, she has no choice but to turn to her brother's roommate Duan Jiaxu, who comes to play with her brother. As a result, Duan Jiaxu helps Sang Zhi to meet with her teacher at school, and they become close, and then Duan Jiaxu treats Sang Zhi as his own sister. As Duan Jiaxu graduates from university, they are separated from each other, and due to some misunderstandings, they become estranged. It is not until Sang Zhi is an adult that they reunite when she is admitted to Duan Jiaxu's city, as she had hoped. Gradually, Sang Zhi discovers the source of Duan Jiaxu's constant stress and wants to protect this older brother who has always been so kind to her and revive her hidden love. With the company of Sang Zhi, Duan Jiaxu slowly unravels the "knot" in his heart, and he truly falls in love with the grown-up Sang Zhi.

2023-01-01

#9

Romance, Urban

Jin Dong, Song Jia

When Tang Chen's career was on the rise, he was forced to declare bankruptcy due to his girlfriend, Shuo Bing's "betrayal". However, he quickly picked himself up and actively engaged in a second startup. His friend Sha Zhou is an excellent writer but has always been a frustrated junior journalist. With Tang Chen's persuasion and his wife's support, he was the first to join the startup team. According to the division of labor within the team, Tang Chen and Sha Zhou joined forces to find Hou Zhi, Zhu Ran, and Bai Ying, and established the Gray Whale PR company. With his many years of industry sense, Tang Chen actively sought out clients, leading his partners through difficulties, helping Pig Feed businessman Xie Liqiang build a public image, promoting Mao Mao's hit song, and winning the PR contract for Fei Da Company, among others. However, in the face of competition from other companies, Tang Chen discovered the secret between Shuo Bing and Ye Shouru. With a concern for Shuo Bing, Tang Chen and Shuo Bing fell in love and fought each other, and after several rounds of competition, finally understood Shuo Bing's seemingly heartless choice. In the end, they teamed up to punish the mastermind behind Shuo Bing's father's suicide, Ye Shouru, and reconciled. Each member of Gray Whale PR also realized their own value.

2022-12-27

#10

Historical, Romance, Drama

Dylan Wang, Yukee Chen, Peter Ho

During the period of Longhua, Xiao Duo, a eunuch in charge of the imperial court, planned a palace mutiny with Lord Fu to help him ascend to the throne. Bu Yinlou, who should have been buried, was saved by Xiao Duo because the emperor was interested in her and was later placed in Xiao's house. They got along with each other day by day and gradually developed affection, but due to their status, they had to hide their feelings. Xiao Duo went to Jiangnan to supervise a silk trade with a foreign country. Bu Yinlou accompanied him to visit her relatives in the south. During the trip, they fell in love and finally revealed their feelings, but there were many obstacles ahead. Xiao Duo's true identity, the threat of the Lord Nanyuan, and the suppression of the Emperor, a small mistake will lead to a deadly disaster. Bu Yinlou decided to sacrifice herself and entered the palace. Xiao Duo misunderstood her. They had to hide their emotion. What will their fate be?

2022-07-05

#11

Historical, Romance, Political

Leo Wu, Zhao Lusi

Cheng Shaoshang, was a "left-behind child" who live with her grandmother due to the war, and her aunt intends to raise her as a good-for-nothing. Faced with many traps, Cheng Shaoshang fakes absurdity and learns the knowledge in order to stay alive, hiding her strength and waiting for the return of his parents. But when the dark clouds are lifted and the moon becomes clear, it is difficult to regain the love of family due to years of estrangement. The love-starved Cheng Shaoshang meets the emperor's foster son Ling Buyi, the talented Yuan Shen, and Lou Yao, a son of a powerful family, all of whom have their own strengths and weaknesses. When it comes to choosing the right person to marry, Cheng Shaosheng is both self-conscious and pragmatic, and despite the emotional road ups and downs, she never regrets her choices. During her time with Ling buyi, she was also involved in the mystery of Ling's family by accident. Cheng Shaosheng has repeatedly made great achievements and learned from Ling's family relationships how to get along with her parents and how to manage her love. At the same time, Cheng Shaoshang and Ling Buyi also grew up in these experiences, slowly reconciling with themselves and their families, and holding on to their inner justice, and working together to solve the national crisis, making a good legendary.

2022-04-25

#12

Urban, Comedy, Life

Chen Xiao, Wang Xiaochen

The 39-year-old Yang Guang served as a radio host of an emotional confession program for more than fifteen years. The formulaic work mode and the psychological shadow of childhood led to his refusal to communicate sincerely with people, whether at work or in life. Until a hot emerging program replaced the prime position of Yang Guang's program, Yang Guang decided to revamp the program under heavy pressure, shifting from online listening to offline mediation, and targeting disputes that can cause strong social heat for mediation. As a result, the program received attention and made Yang Guang face his own problems for the first time. After many cases of mediation, Yang Guang realized the social significance of mediation and discovered more truth and beauty in the human world, trying to communicate from many aspects and not giving up easily. Liao Wang, a female lawyer, hoped to fight several difficult lawsuits to gain professional recognition but missed the opportunity due to Yang Guang's successful mediation. They "fought" against each other in several cases, while they developed a wonderful relationship during this period. Through the mediation of the dispute, Yang not only helped both parties in the dispute, but also solved his own problems in communication, and his relationship with Liao Wang also changed from mutual hostility to mutual affection.

2022-03-18

#13

Thriller, Suspense, Political

Zhang Jingyi, Niu Junfeng

In the early 1930s of Shang Hai, all forces rose up and the society was in turmoil. Ding Yiqing, the daughter of a rich merchant from Ningbo, came to Shanghai alone and befriended the underground workers, Lin Mosheng, Dong Hongyu, and Du Ying. Through the outbreak of the War of Resistance in 1938 and the Pacific War in 1942, they complete various revolutionary tasks on the underground front in Shanghai, especially on the economic front, and together they burn their youth for the ideal day.

2022-01-03

#14

Urban, Romance, Family

Yin Tao, Sun Yizhou, Yuan Hong

Liao Sha is an elite saleswoman with a strong personality, who can always overcome all difficulties and strive for success in her career. However, when she returns home, Liao Sha has to face her husband, Fang Cheng, who has a Buddha-like personality. Fang Cheng has been working for many years, but he is still an ordinary technician. Liao Sha has been in front of Fang Cheng and has become the pillar of the family. However, a change makes Liao Sha lose her promotion and is sent down to the community relations department, so her career takes a sharp turn. Fang Cheng thus starts to work hard to earn money, and the family ecology formed over the years is quietly broken, but also gives them a chance to think differently. The couple crosses the threshold and undergoes many tests in the face of adversity to get out of the gloom of life. Liao Sha once again has a highlight moment in the workplace, and Fang Cheng voluntarily quits his job to become a full-time daddy in order to take care of the child, and the family model of them transforms once again. In the midst of the ups and downs of family relationships and status changes, Liao Sha reviews the damage has done to her marriage her "wolfishness" and learns to appreciate her husband Fang Cheng's philosophy of life. They also understand that it is not necessary for a couple to be stronger or weaker, but to find a self-explanatory way to get along is the true meaning of harvesting happiness.

2021-01-29

#15

Historical, Fantasy, Adventure

Zhao Jinmai, Yuan Hong, Lin Yi

In a mysterious and unknown continent named "Su Chuan", there were many beautiful legends of the mythical era. A cataclysmic event led to the fall of the gods, and Su Chuan entered a chaotic era of division. A few years later, a young monarch, Yuan Yi (played by Lin Yi), took the throne and vowed to end the chaos. Believing that the source of the chaos was the fall of the gods, Yuan Yi escaped from the imperial city in disguise and finds a young girl, Huotu Linglong (Zhao Jinmai), who had the power of the gods. Huotu Linglong lived with her father, Huotu Xin (Yuan Hong), in a remote village, and she lost her mother at a young age, she was independent and excellent. For Yuan Yi's request, Huotu Xin left the village together with Huotu Linglong and Yuan Yi to embark on an adventure to save Su Chuan. Evil could never rival good. Linglong and her father, with their friends, eventually defeated the forces of evil and led Su Chuan to a new and beautiful era.

2020-01-26

#16

Urban, Romance

Victoria Song, Song Weilong

He Fanxing's company was in a crisis of being acquired, and his relationship with Yuan Song was also subject to many criticisms due to the age gap. Her feelings and career were in crisis at the same time, so He Fanxing was at a low point in her life. At this time, the mature and gentle Ye Luming entered He Fanxing's world and became her life coach. The appearance of Ye Luming made Yuan Song feel that his love becoming precarious. Misunderstandings between him and He Fanxing continued. To He Fanxing, Yuan Song and Ye Luming were not just simple love choices, but a contradictory dilemma for women in the workplace facing the traditional concept of marriage. As the misunderstanding deepened, He Fanxing and Yuan Song had no choice but to break up, but she could no longer accept Ye Luming who adored her. The design company was acquired and He Fanxing's career was back on track. And her road to love also became clear.

2019-07-22

#17

Youth, Romance, Friendship

Shen Yue, Chen Duling

In a small southern town, the outgoing Ansheng helps the shy Qiyue to chase after his senior, Jiaming, but Jiaming is gradually attracted to the different Ansheng. In order to preserve their friendship, Ansheng goes away with a bar singer, A Pan, to make a living. Qiyue and Jiaming get together less and less when they enter different universities. Meanwhile, Ansheng and A Pan end their relationship. She meets businessman Han Dong and begins to change jobs in order to make a living. After graduating from university, Qiyue plans her wedding to Jiaming, but Jiaming delays repeatedly. Qiyue goes to Jiaming's workplace and discovers Jiaming's relationship with Ansheng.

2019-02-27

#18

Historical, Wuxia, Romance

Joseph Zeng, Yukee Chen, Zhu Xudan

At the end of the Yuan Dynasty, there were many heroes, and the Martial arts World was in turmoil. The Rumor was saying that the person who got the Heavenly Sword and Dragon Slaying Sabre could become the supreme martial artist and order the world, no one dared to disobey. For a period of time, it triggered the fight for the Heavenly Sword and Dragon Slaying Sabre in the martial arts world, several relationships and feuds also arose. Zhang Cuishan, who came from The Wudang sect, and Yin Susu, who was from Tian Ying Cult, met and fell in love because of the Dragon Slaying Sabre, and finally, they were forced to commit suicide because of the Dragon Slaying Sabre. After their son Zhang Wuji grew up, he coincidentally studied the martial arts "Jiu Yang Shen Gong" and "Qian Kun Da Nuo Yi" and became the head of the Ming Cult. Zhang Wuji had affection for Zhao Min, the princess of the Yuan Dynasty, Zhou Zhiruo of the Emei Cult, his cousin Yin Li and his maid, Xiao Zhao. However, the seemingly soft Zhou Zhiruo hurt Yin Li and framed Zhao Min to get the secret of the Heavenly Sword and Dragon Slaying Sabre. Although Zhang Wuji has already known the true nature of Zhou Zhiruo, he still can't hate her. Afterward, Zhang Wuji resolved all kinds of grudges in the martial arts world, resigned from the position of sect master, and traveled to Mongolia with Zhao Min.

2017-11-14

#19

Urban, Medical, Romance

Luo Yunxi, Sun Yi, Ling Xiaosu

Tang Yujia, a resident in paediatrics, has a stubborn and a bit cute personality. Her ultimate dream is to become a surgeon, but she never thought she would end up in paediatrics. Tang Yujia first meets her mentor, Ye Mei, who is incredibly strict in her profession. Under her critical and "oppressive" approach, Tang Yujia grows rapidly in her practice. Subsequently, Tang Yujia discovers that Ye Mei's first love is the paediatric Chu Zijian, whose professional prowess is in stark contrast to his embarrassing life. Mr Chu's wife cannot bear the emotional betrayal of Mr Chu and chooses to divorce him. However, Chu Zijian chooses Ye Mei after experiencing a divorce and the illness of his daughter. After a few bitter experiences, Tang Yujia's marriage to Shen He grows more and more stable. As Tang Yujia's rotation in paediatrics comes to an end, she experiences the hardships of paediatricians and is eventually moved by Zhong Qin's selflessness and love for the children, and decides to stay in paediatrics and become a competent and committed paediatrician.

2017-07-13

#20

Historical, Romance, Fantasy

William Chan

Feng Qincheng is a saint witch of the witch tribe, in charge of the witch tribe's holy relic, "Jiuzhuan Linglong Stone", which can foretell the future and even turn around the world. By chance, she saved Yuan Ling, the fourth prince of Xi Wei, who was being chased and killed, and they fell in love. Yuan Ling wanted to marry Feng Qingchen as queen, but according to the ancestral system, the witch tribe was not allowed to intermarry with the royal family. However, despite the opposition of the world, Yuan Ling insisted on marrying Qing Chen, which caused turmoil, and Qingchen was expelled from the witch tribe. Seeing that Yuan Ling was forced to the edge of life and death because of her Qingchen unleashed the forbidden art of the witch tribe, "Jiuzhuan Linglong Zhen", which broke the real world and reconstructed a new world. After coming to the reconstructed world, Qingchen found that everything around her had changed, the witch tribe was burdened with a blood case of treason, and Yuan Ling's birth was also a mystery. Facing Qingchen, Yuan Ling was like a complete stranger. Fate made them meet again, but Qingchen had to hide her deep love for Yuan Ling, secretly guarding and assisting him. The road of love is bumpy and long, when time and space are reversed, the past is no longer, can they be together again?

2017-01-29

#21

Historical, Romance, Adventure

Jing Tian, Ren Jialun, Wan Qian

Shen Zhenzhu was born in a famous family and was chosen as the consort of Lord Guangping Li Chu. She gave birth to his eldest son, Li Shi, and was later posthumously named Empress Rui Zhen. She was just a lady from the south of China, but she was kind-hearted, had the country in mind, and was friendly to people. When the An Shi Rebellion occurred, she stayed in Chang'an with the people and was respected by the people of Chang'an. Although she was pursued by general Mo Yanchuo, she still kept her love for Li Chu. After the Tang Dynasty recovered Chang'an, those who were dispersed were not allowed to enter the palace, but Li Chu was determined to bring Shen Zhenzhu back. Shen Zhenzhu took Li Chu's future as a prince as her priority, refusing him. She won Li Chu's heart for the rest of his life with her talent and virtue, and she was not a luxurious person, managing the harem with the word "peace" and knowing the hardships of the people. Shen Zhenzhu, a talented lady of the generation, made a certain historical contribution to the development of the middle of the Tang Dynasty.

2017-01-09

#22

Historical, Romance, Wuxia

Yang Xuwen, Li Yitong, Chen Xingxu

During the Southern Song Dynasty, Guo Jing and Yang Kang, who suffered the tragic death of their family, were raised under the tutelage of the Seven "Monsters" of Jiangnan and the Quanzhen Taoist priest Qiu Chuji. Eighteen years later, Guo Jing was ordered by his master to go south. While Yang Kang was lusting after wealth and recognized the thief as his father. Guo Jing and Huang Rong fell in love with each other at first sight, but because of the marriage contract of Hua Zheng, and the opposition of the seven "monsters" of Jiangnan, they went through a series of emotional twists and turns. The five of his masters were killed on Taohua Island, and Guo Jing left Huang Rong in anger. Through the rough and tumble of trials and tribulations, they finally came together. Yang Kang also can not escape the fate of a tragic death. Guo Jing traveled all over the country, befriending all kinds of the world's top martial artists. His martial arts skills were improved day by day. He was finally able to avenge his father's murder, eliminate his master's grievances, take the book "Wu Mu Yi Shu", lead his army on a western expedition, take on the teachings of his mother, compete on Huashan Mountain, and save Xiangyang from national disaster. The original pure and simple, mute and dull Guo Jing became the great swordsman.

2016-12-08

#23

Historical, Fantasy

Li Yifeng, Zhao Liying

In the Qing Yun war, the duel between the devil and the righteous, the ghost king's daughter Bi Yao sacrificed herself to save the Qing Yun Sect's disciple Zhang Xiaofan, was shattered by the immortal sword, only a wisp of the soul locked into the golden bell, sleeping. Zhang Xiaofan was extremely hurt by the incident of Bi Yao and turned to the Ghost King to become his deputy of the Ghost King. For more than ten years, Xiaofan tried to wake up Bi Yao, but tried all kinds of methods but failed. At the same time, the Ghost King attempted to hide from Zhang Xiaofan to awaken the beast god, using the power of the beast god to assist himself to domination. Under the Ghost King's use, Zhang Xiaofan, who was eager to save Biyao, went to the Death Swamp, explored the "Tian Di Bao Ku", ventured into the Fen Xiang Valley, explored the 100,000 mountains of the southern border, and searched for spiritual beasts to awaken the beast god. To stop the devil sect conspiracy, all the righteous sects also resolutely sent disciples to fight with the devil sect. Zhang Xiaofan and his former friends Lin Jingyu, Zeng Shushu, Lu Xueqi and others meet one after another and work together to fight the difficulties encountered along the way. The trials and tribulations once again witnessed the power of friendship and unity, and in the several times of life and death, Zhang Xiaofan gradually understood the true meaning of good and evil and life. He followed his heart and chose to protect justice and protect the common people in one after another choice.

2016-07-31

#24

Historical, Fantasy

Li Yifeng, Zhao Liying, Yang Zi

Zhang Xiaofan, a teenager from Cao Miao Village, was taken under the Qingyun Sect after experiencing the tragic case of the entire village being wiped out. In order to repay the kindness of his master, Zhang Xiaofan trained diligently and painstakingly, but due to his own incompetence, he achieved nothing. Fortunately, he was accompanied by Bi Yao, the daughter of the Ghost King, and his friend Lin Jingyu, who comfort and help him through the most uncertain stage of his life. Zhang Xiaofan helped the good and eliminated evil together with Lin Jingyu, Lu Xueqi, Zeng Shushu, and other kind-hearted and enthusiastic teenagers. Zhang Xiaofan gradually grew up during the hardships, and his relationship with Bi Yao deepened. However, the ghost king set up a series of conspiracies to resurrect the beast god and overthrow Qing Yun. Zhang Xiaofan was determined to face the enemy. Just when his life was in danger, Bi Yao sacrificed herself to block a fatal sword for him and was seriously injured and unconscious, so Xiaofan wandered the world with the sleeping Bi Yao. The ghost king came back again, but in the end, Zhang Xiaofan defeated him with great courage and faith, eliminating the thousand-year-old dispute between the two sects, and fulfilling the agreement with Bi Yao, Lin Jingyu, and fellows. Under the joint efforts of the teenagers, the country was finally replaced with a picturesque landscape and a thousand miles of fertile land.

2016-04-01

#25

Youth, School, Sport

Hu Ge, Jiang Shuying, Zeng Li

By chance, Mu Qi becomes the football coach of a middle school and takes charge of the weakest middle school football team that can't even beat the primary school team. But MuQi's strategic planning leads the team to their first win and his uncanny ability to teach the team to be the best, not only convinces the misfits' young boys but also makes the teacher Pei Duo change her mind about him. Muqi begins to develop a deep relationship with the team, and the once problematic pupils not only grow in confidence and motivation to train, but their academic performance is also improving rapidly. Just when things are getting better, trouble comes. Lu Jie gives him trouble, hoping to kick him out of school one day. Zhong Yan makes frequent advances toward Mu Qi more and more frequently. This is the kind of "unusual" coach that has allowed the anonymous Secondary School team to embark on their dream of competing in the annual provincial tournament. At this point, Mu Qi is in trouble, his coaching qualifications are questioned by the organizing committee, and his past of "playing blackball" and "gambling" are gradually unearthed. Mu Qi, formerly known as Xie Yu, is a former football star who was touted as China's next generation of international footballers. He retired early at the age of 28 due to injuries and scandals. On the other hand, his relationship with Pei Duo is fiercely opposed by Pei Duo's mother; the team also enters the final elimination round but is about to face the embarrassing situation of being without a manager. In the end, the coach, Mu Qi, leads the team to achieve the "impossible" miracle, to reap a beautiful love, and to recover the original dedication to his dream in his career.
Related Posts