In Spite of the Strong Wind – Jin Dong, Song Jia
In Spite of the Strong Wind is a romance drama directed by Fei Zhenxiang, starring Jin Dong in and Song Jia, co-starring Tian Yu, and Yang Le.
Details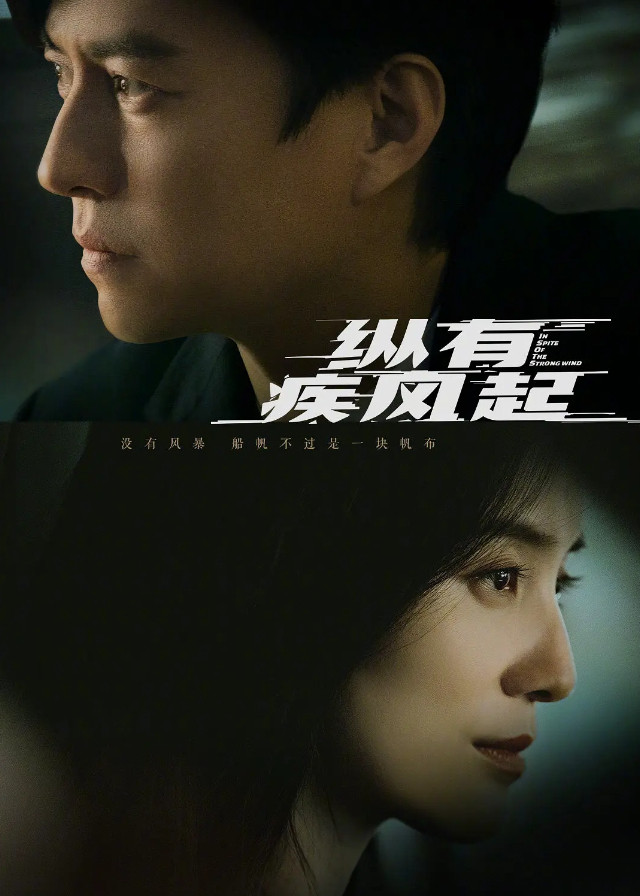 English Title: In Spite of the Strong Wind
Chinese Title: 纵有疾风起
Genre: Romance, Urban
Episodes: 40
Duration: 45 min.
Director: Fei Zhenxiang
Writer: Li Xiao
Product Company: New Classics Media, Zhejiang Xianjun Film & TV
Released Date: 2023-01-01
Broadcast Website: 中文经典剧场 Chinese Classic Theatre
Cast
Synopsis
When Tang Chen's career was on the rise, he was forced to declare bankruptcy due to his girlfriend, Shuo Bing's "betrayal". However, he quickly picked himself up and actively engaged in a second startup.
His friend Sha Zhou is an excellent writer but has always been a frustrated junior journalist. With Tang Chen's persuasion and his wife's support, he was the first to join the startup team.
According to the division of labor within the team, Tang Chen and Sha Zhou joined forces to find Hou Zhi, Zhu Ran, and Bai Ying, and established the Gray Whale PR company. With his many years of industry sense, Tang Chen actively sought out clients, leading his partners through difficulties, helping Pig Feed businessman Xie Liqiang build a public image, promoting Mao Mao's hit song, and winning the PR contract for Fei Da Company, among others.
However, in the face of competition from other companies, Tang Chen discovered the secret between Shuo Bing and Ye Shouru. With a concern for Shuo Bing, Tang Chen and Shuo Bing fell in love and fought each other, and after several rounds of competition, finally understood Shuo Bing's seemingly heartless choice.
In the end, they teamed up to punish the mastermind behind Shuo Bing's father's suicide, Ye Shouru, and reconciled. Each member of Gray Whale PR also realized their own value.
Reviews
You May Also Like
Related Posts