Draw the Line – Jin Dong, Cheng Yi
Draw the Line is a modern law drama directed by Liu Guotong, starring Jin Dong, Cheng Yi, and Cai Wenjing.
The drama tells the story of judges in a new era who continue to pioneer on the path of justice and interpret the mission of the people's judges.
Details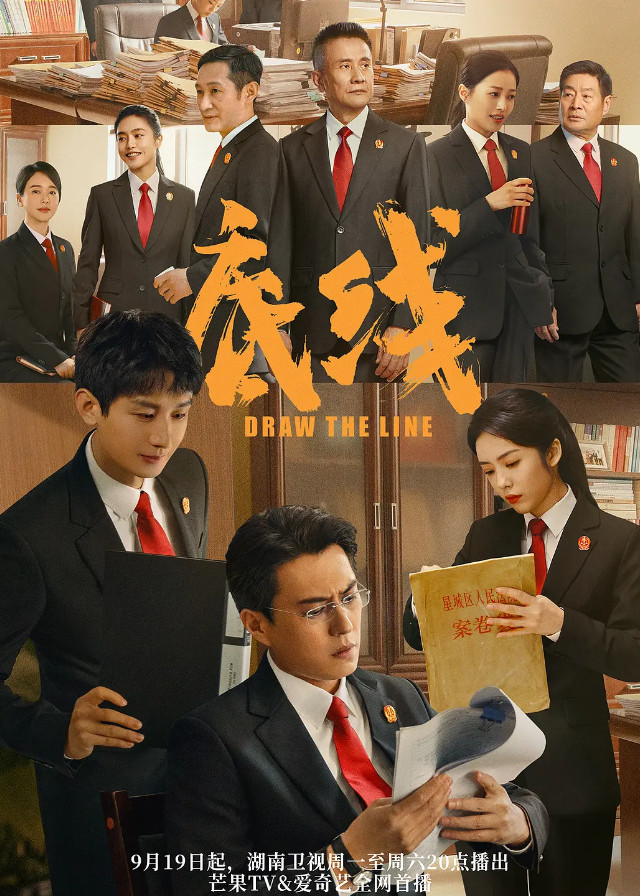 Cast
Synopsis
Fang Yuan, Head of the Filing Division of the Xingcheng District People's Court, and Song Yufei, Deputy Head of the Criminal Division of the Rongzhou Intermediate People's Court, were disciples of Zhang Weimin, Vice-President of the Xingcheng District People's Court, who dedicated their youth and enthusiasm to the judicial career in China.
Today, Fang Yuan's apprentice and legal assistant Zhou Yian has just become a judge. The former master and apprentice group, now scattered to different trial positions, continues to "shine".
The sudden arrival of Ye Xin, a young female cadre from the Research Office of the Supreme Court, has brought more changes to the Xingcheng Court.
These three generations of judges, carrying forward the fine tradition in one case to another, have always held the line of justice, morality, and humanity.
Reviews
You May Also Like
Related Posts