The Promise of Chang'an – Cheng Yi, Zhao Yingzi
The Promise of Chang'an is a historical romantic drama directed by Yin Tao, led by Cheng Yi and Zhao Yingzi, co-starring Han Dong, Liang Jingxian, Han Chengyu, and He Zhonghua, with special appearances by Yang Chaoyue, Zhang Rui, Huang Youming, Wang Jinsong, and Wang Lin.
The drama tells the story of the history of the Dasheng Kingdom from turmoil to prosperity, and the ups and downs of Helan Mingyu, who grows from an innocent girl to the Empress Dowager who has devoted herself to her family and country.
Details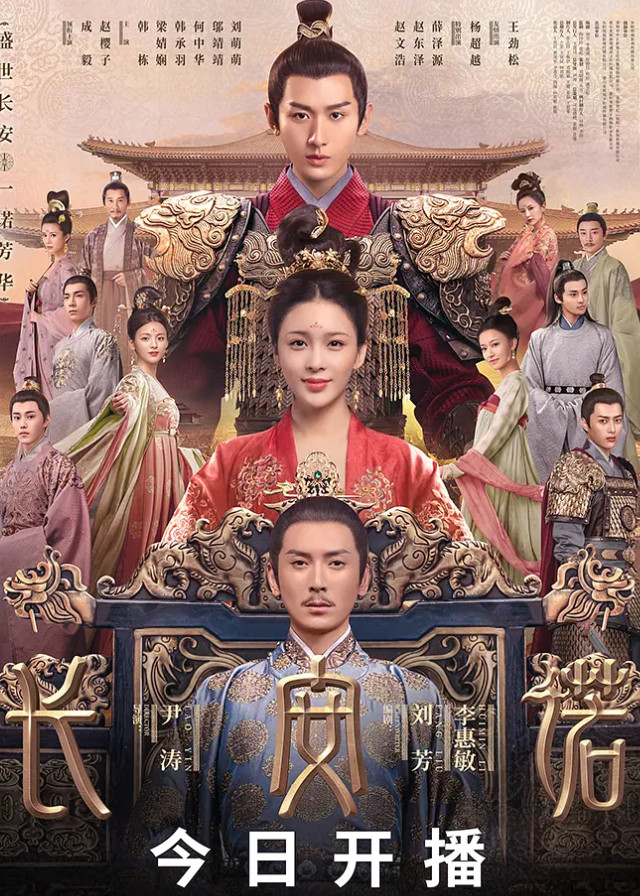 English Title: The Promise of Chang'an
Chinese Title: 长安诺
Genre: Historical, Romance, Political, Drama
Tag: Smart Male Lead, Ambitious Male Lead, Sibling Rivalry, Fight for the Throne, Power Struggle, Political Intrigue
Episodes: 56
Duration: 45 min.
Director: Yin Tao
Writer: Liu Fang, Li Huimin
Producer: Jiang Lei, Deng Xibin
Product Company: YUESHI MEDIA, China Wit Media, H&R CENTURY PICTURES,
Released Date: 2020-09-10
Boradcast Website: MZTV Exclusive, Viki
Cast
Synopsis
Helan Mingyu, the granddaughter of the Lord of Yonglin, is a bright young girl who accidentally befriends Xiao Chengxu, the ninth prince of Shengzhou. They develop an affection for each other.
When news of Xiao Chengxu's "death in battle" spreads by mistake, Mingyu is forced to marry Xiao Chengrui, the third brother of Xiao Chengxu, in order to save his brother Xiao Chengxuan, and is trapped in the harem.
Xiao Chengxu's success in the war helps Xiao Chengrui to become the emperor and establish the kingdom of Da Sheng, but he is jealously guarded by the emperor because of his high achievements. Whe he learns the truth about the death of his mother and the passing of his father's throne, Xiao Chengxu decides to usurp power and take revenge.
However, Xiao Chengrui dies suddenly because of an old illness and orders the son of Mingyu, Xiao Qiyuan, to succeed him, in order to keep Xiao Chengxu in check and secure the throne.
Xiao Chengxu is forced to support Xiao Qiyuan, but he is still determined to marry Helan Mingyu.
In the meantime, Qiyuan grows up and dislikes Xiao Chengxu's control. He is provoked by others to learn of his mother's affair with Xiao Chengxu and grows resentful towards both of them.
Helan Mingyu tries to find a balance between Qiyuan and Xiao Chengxu in the interest of the stability of Da Sheng.
Chengxu is eventually killed in battle and Qiyuan also dies with his favorite concubine Dong Ruoxuan.
For the sake of Da Sheng's future, Mingyu once again stands strong by the side of the young emperor who has ascended to the throne.
You May Also Like
Related Posts