The Imperial Age – Feng Shaofeng, Chen Baoguo, Ying Er, He Shengming, Chen Yuemo
The Imperial Age is a historical drama directed by Gao Xixi and Zhao Lijun, starring Feng Shaofeng, Chen Baoguo, Ying'er, He Shengming, and Chen Yuemo, with Zhang Fengyi, Wang Ji, Cheng Yi, and Yu Ting'er in special roles.

The drama tells the story of Zhu Di, the fourth son of the Ming Emperor Zhu Yuanzhang, who fought on the battlefield from his youth and grew up to be a qualified military leader and a mature politician and achieved a great career.
Details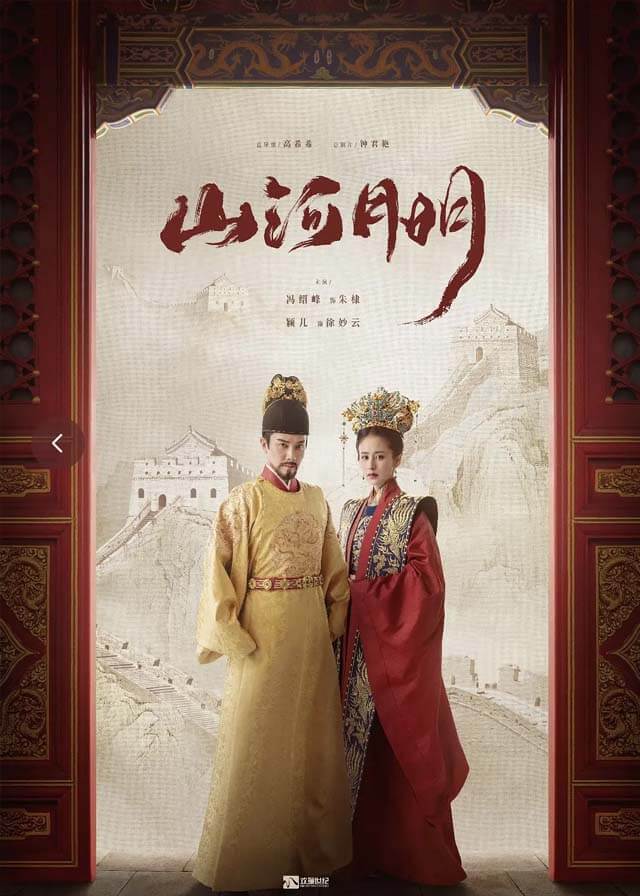 English Title: The Imperial Age
Chinese Title: 山河月明
Genre: Historical, Political, Action
Episodes: 45
Duration: 45 min.
Director: Gao Xixi, Zhao Lijun
Writer: Dong Zhe, Xu Hui
Producer: Gao Xinjie
Product Company: H&R CENTURY PICTURES
Released Date: 2022-04-06
Boradcast Website: 优酷
Cast
Synopsis
Zhu Di, the fourth son of the founding emperor Zhu Yuanzhang, followed Marshal Xu Da when he was a teenager, and finally grew into a qualified military commander after experiencing several battles.
During this period, Zhu Di grew into a mature politician through the trials and tribulations of the imperial court and the palace.
With the support of his wife's family and followers, he was stationed in Beiping and vowed to guard the northern border for the Ming Dynasty.
After the death of Emperor Zhu Yuanzhang, the succeeding Jianwen Emperor Zhu Yunwen issued an edict to weaken kingdoms and aimed the "butcher's knife" at the Zhu royal family under the compulsion of his mother's family and Qi Tai。 Lord of Xiang, Zhu Bo was so humiliated that he set himself on fire.
In anger, Zhu Di finally put aside his doubts. With a weak force, he started a war with the Jianwen party, which had all the resources of the entire empire, and captured the imperial capital Yingtian (now Nanjing, Jiangsu) on the 13th of June, 1402. He ascended to the throne and changed his reign to Yongle.
Zhu Di reigned for 22 years, he created the prosperous "Yongle Shengshi".