Liberation of Shanghai – Zhang Jiayi, Liu Tao
Liberation of Shanghai is a major revolutionary drama directed by Gao Xixi, led by Zhang Jiayi, Liu Tao, Li Zefeng, and Qiao Zhenyu, with a special appearance by Feng Shaofeng, co-starring Tang Guoqiang, Liu Jin, Lu Qi, and He Gang.
The drama is based on Liu Tong's documentary of the same name. The plot is centered on a year of Shanghai's liberation, with a panoramic view of the Communist Party of China's liberation of Shanghai, its takeover of power, and its adherence to the ruling philosophy of "people first". In just over a year, the Communist Party successfully transformed the old Shanghai, with its unbalanced economy, poor people's livelihoods, and intertwined forces, into a new Shanghai of peace, stability, and development.
Details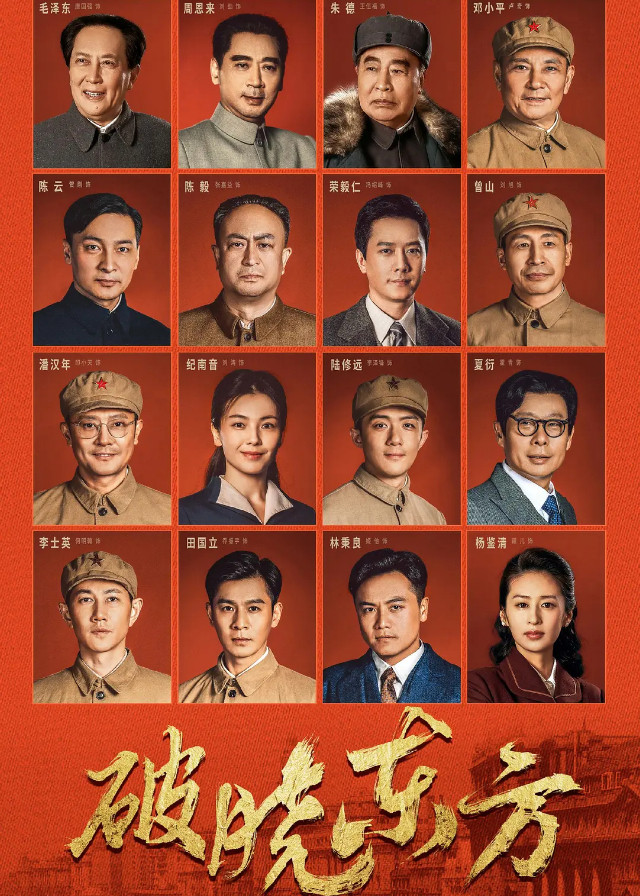 Cast
Synopsis
On 27 May 1949, under the leadership of the Communist Party of China, the difficult "Battle of Shanghai" came to an end and Shanghai was liberated.
In accordance with the decision of the Party Central Committee, Mayor Chen Yi took over Shanghai city, leading Zeng Shan, Pan Hannian, and other officials, as well as thousands of cadres from the Danyang training program, thus starting the process of building an economic megacity under the leadership of the Chinese Communist Party.
Under the strategic guidance of the Central Government on all fronts – war, diplomacy, economy, and finance, and in the coordinated operation of a national chessboard, Chen Yi and other Shanghai leaders led the masses to struggle through the complexities of a difficult situation and lack of materials.
They went to the front line to ward off typhoons, crushed financial speculation with an "iron fist", boldly improved production and operation methods, planned and won the "battle of grain and cotton", solved the "big bombing" danger, resolved the "April crisis "and repairing airfields for the construction of Shanghai's air defense.
Finally, they accomplished the important task of economic construction and management of a large city, which was entrusted to them by the Party Central Committee: "The whole country supports Shanghai, and Shanghai supports the whole country".