The Advisors Alliance – Wu Xiubo, Li Chen, Liu Tao, Yu Hewei
The Advisors Alliance is a historical political drama directed by Zhang Yongxin, starring Wu Xiubo, Li Chen, Liu Tao, Yu Hewei, Ning Chang, Tang Yixin, Zhai Tianlin, Zhang Zhixi, Zhang He, Wang Jinsong, Wang Dong, Tan Jianci, Xiao Shunyao, Lu Siyu, and Lai Xi.
The drama is written from the perspective of the Cao Wei Dynasty and depicts the tumultuous and legendary life of the great military commander of the Wei Dynasty, Sima Yi, showing the dramatic post-Three Kingdoms era.
The drama is divided into two parts, with the first part airing on June 22, 2017. The second part of the drama, "Growling Tiger, Roaring Dragon", was aired on December 7, 2017.
Details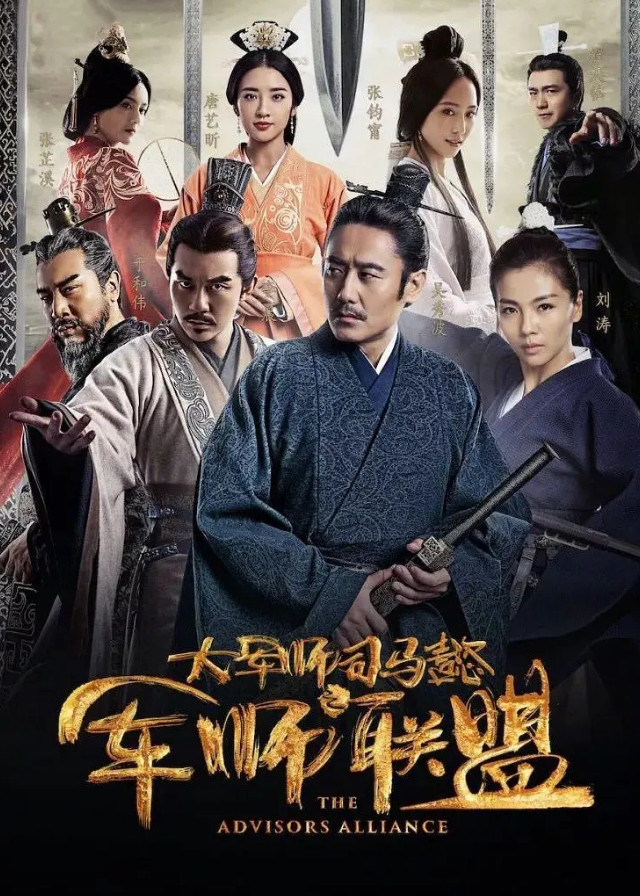 English Title: The Advisors Alliance
Chinese Title: 大军师司马懿之军师联盟
Genre: Historical, Political, War, Military, Romance
Tag: Three Kingdoms, Smart Male Lead, Royalty, Political Intrigue, Harem, Love Triangle
Episodes: 42
Duration: 46 min.
Director: Zhang Yongxin
Writer: Chang Jiang
Producer: Zhang Jian, Xu Jiaxuan
Product Company: Beijing Mengjiangwei Entertainment Co.,Ltd
Released Date: 2017-06-22
Watch On: Viki, China Zone
Cast
Synopsis
At the end of the Eastern Han Dynasty, the world was in turmoil. Cao Mengde, a lord of his generation, made a name for himself among the warlords.
He took the embattled Emperor Liu Xie to Xudu and ordered the lords in the name of the Emperor, but gradually grew a disobedient heart.
In the meantime, Prime Minister Cao was looking for talented and virtuous people, from Xun Yu in the early days to Xun You and Yang Xiu in the later years, to showcase their talents.
At this time, Sima Yi, the second Mister of the Sima family in Henei, kept his name in obscurity, preferring to break his own leg to avoid Cao Cao's recruitment.
Later, at the earnest invitation of Cao Pi, he became a member of Cao Pi's staff.
Cao Pi and his young brother Cao Zhi fight for the position of the Lord, while their respective staff members Sima Yi and Yang Xiu are also involved in a series of battles.
After the Battle of Guandu and the Battle of Red Cliff, the old heroes fall into disgrace, and a new generation of wise warriors will continue their fatalistic struggle in the unfinished chaos of the world.
Reviews
You May Also Like
Related Posts