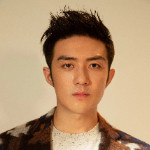 Li Zefeng dramas, movies, and TV shows list contains the best TV series, films of Li Zefeng and the ongoing and upcoming shows. The list will be updated continuously, bookmark this list to get the latest tv shows of Li Zefeng.
Li Zefeng Dramas List
2023-03-09

#1

Urban, Family, Life

Mao Xiaotong, Zhang Li, Li Zefeng

Sun Xin and Sun Xiang are two sisters with very different personalities. Sun Xin is bold and adventurous, while Sun Xiang is gentle and kind-hearted. Sun Xin is beautiful and pursues freedom, and she is not afraid to take risks. Sun Xiang is simple and loves to smile and talk. Their vastly different personalities have led them down very different paths in life. Sun Xin has had great success in the tech industry and has experienced many ups and downs, while Sun Xiang has discovered her passion for cooking and has become a popular food blogger, leading a peaceful and fulfilling life. From 2012 to 2020, their lives have continued to improve, despite facing many challenges along the way. They remain confident in the future.

2022-12-23

#2

War, Political, Business

Zhang Jiayi, Liu Tao, Li Zefeng

On 27 May 1949, under the leadership of the Communist Party of China, the difficult "Battle of Shanghai" came to an end and Shanghai was liberated. In accordance with the decision of the Party Central Committee, Mayor Chen Yi took over Shanghai city, leading Zeng Shan, Pan Hannian, and other officials, as well as thousands of cadres from the Danyang training program, thus starting the process of building an economic megacity under the leadership of the Chinese Communist Party. Under the strategic guidance of the Central Government on all fronts - war, diplomacy, economy, and finance, and in the coordinated operation of a national chessboard, Chen Yi and other Shanghai leaders led the masses to struggle through the complexities of a difficult situation and lack of materials. They went to the front line to ward off typhoons, crushed financial speculation with an "iron fist", boldly improved production and operation methods, planned and won the "battle of grain and cotton", solved the "big bombing" danger, resolved the "April crisis "and repairing airfields for the construction of Shanghai's air defense. Finally, they accomplished the important task of economic construction and management of a large city, which was entrusted to them by the Party Central Committee: "The whole country supports Shanghai, and Shanghai supports the whole country".

2022-11-14

#3

Urban, Romance

Yang Mi, Xu Kai

Qin Shi, a single lawyer, is determined to pursue her career, but her parents are pushing her hard to get married. The top law firm "Cheng Yu Hui" has a position for a family lawyer and requests to be married. Qin Shi's second brother, Qin Wenyu, is an unreliable headhunter who changes Qin Shi's marital status to "married" without her permission and creates a fictitious husband for her. Qin Shi was able to join the company. Qin Shi's excellent performance was deeply appreciated by the founder, Lao Jin, who recommended Qin Shi to be the legal advisor of the Association of Women Entrepreneurs at a party. Qin Shi then learned that she was "married". She decides to set things right and clarify the facts to Lao Jin, when her "husband" Yang Hua suddenly shows up, having been ordered by his mother to have a blind date with Qin Shi's rival. Yang Hua is angry that he "was married", but his mother keeps pushing him to marry, he has to find Qin Shi. So these two people who were reluctant to marry hit it off and went to the Civil Affairs Bureau to get a license to get married, and became a legal couple. Their parents find that something is wrong, and Qin Shi's ex-boyfriend also joins the law firm at this time. Under the crisis, Qin Shi and Yang Hua's love grows, and they gain true love and have a happy life!

2022-06-05

#4

Urban, Family, Life

Zhang Yuqi, Li Zefeng, Wu Yue

Being a mother is not easy, and being a single mother is even harder. Zhou Nanan believes that she can create a happy life for her son, Xiao Yang, on her own. But at the critical point of "kindergarten to primary school", she deeply experienced the dilemma of work and family. Other seemingly glamorous mothers in the kindergarten also have their own troubles. After misunderstandings, conflicts, and reconciliation, these kindergarten mothers have grown up while guarding their children through the important stage of their lives, the "kindergarten to primary school".

2022-04-11

#5

Urban, Life, Romance

Lamu Yangzi, Wan Peng, Zhai Zilu

Dayu(He Yu) is a Post-85s with strong career ambition. Due to working hard and not caring about her boyfriend, she lost her boyfriend and her job at the same time. On this day, Dayu met Xiaoyu, who has the same name as herself and is spontaneous. Xiaoyu resigned voluntarily due to work boredom. They coincidentally lived under the same roof on the first day without work. In this year without work, under the leadership of Xiaoyu, Dayu do a variety of new attempts to enjoy leisure time. Xiaoyu learned to plan everything under the influence of Dayu. After the transformation, they decided to return to the workplace. Dayu repeatedly encountered difficulties because of the age limit and the requirements of the profession. Finally, she decided to start her own business. On the contrary, Xiaoyu no longer was on longer to go through the motions of everything and was appreciated by her superiors in the workplace. In this way, Dayu and Xiaoyu completed the role reversal and found the meaning of life and work from each other.

2021-12-01

#6

Youth, Romance, Life

Cya Liu, Sun Yining

Ye Ke reunites with her high school best friend Ji Zhixia after many years of absence. Ye Ke is working hard to become a good motorcycle racer and Ji Zhixia is about to start a new life with her fiancé Zhong Yuan. Later, Ji Zhixia runs away from home due to domestic violence and is taken in by Ye Ke, Tang Xiao, Xiao Ran, Zhang Qiang, and others. These young people get along harmoniously and lovingly in the shared house, but they are also each under multiple pressures that are not known to the public. Ye Ke once encountered a bottleneck in her racing career due to her physical ability, but with the encouragement of the others and her own extraordinary efforts, she finally overcame the difficulties to win the championship. Zhixia, with the help of Ye Ke and others, gradually becomes independent and self-reliant from weakness in the process of becoming a good stylist. Zhong Yuan realizes his own problems and eventually fulfills his lover's wish in his own way. After experiencing various difficulties in their careers, families, and lives, all the people in the shared house eventually realize their dreams and transformations in life.

2021-06-17

#7

Historical, Fantasy, Immortal

Zhou Dongyu, Xu Kai

Shang Gu is the first of the four ancient gods, known as "Hou Chi Shang Shen". She has a supreme position. 60,000 years ago, Shang Gu saves the world but falls into a deep sleep after sacrificing herself. Bai Jue, one of the four ancient gods, loves Shang Gu deeply and spent 40,000 years waiting for and protecting her. With 60,000 years of loneliness, he never told her his love for her. Bai Jue made many sacrifices for her. In the end, Shanggu understood Bai Jue's heart, and finally came together.

2021-06-13

#8

Political, War, Drama

Zhao Zhiwei, Zhao Yingzi, Liu Wei

Taking the glorious history of the founding of the Communist Party of China in its centenary year as the main axis, the eight sections are linked together through eight classic songs. The first section, "International Song", tells the story of revolutionaries who joined hands to save the people from the fire and build the Party. The second section, "The Long March", tells the story of the heroic feat and faith of the Red Army, which was not afraid of the difficulties of a long march. The third section, "The Yellow River Roars", highlights the Communist Party's mission as the mainstay of the war against Japan. The fourth section, "Without the Communist Party, There Would Be No New China", depicts the story of the Party breaking through the darkness before the dawn and liberating the whole of China with the support of the whole nation. The fifth section, "The Loveliest People", tells the story of the great internationalist sentiments of the Chinese People's Volunteers on the battlefield of anti-American aid to Korea. The sixth section, "Singing for the Motherland," focuses on the glorious achievements of the "two bombs and one star" during the development and construction of new China. The seventh section, "A Toast to Hope", takes the steel industry as the starting point and shows the story of reform and innovation of the Chinese Communist Party leading the nation during the period of reform and opening up. The eighth section, "Young Friends Come to Meet", tells the story of the Chinese Communists in the new era who have always been true to their original spirit and courageous in their commitment, and who have splashed their youth, blood and lives on the road to poverty alleviation.

2021-04-15

#9

Historical, Romance, Comedy

Li Yitong, Xu Kai

In a peaceful and prosperous world, the people live and work in peace and harmony. The son of General Sheng Xiaojing, Sheng Chumu, is spoiled by his mother since childhood and is a famous playboy in Chang'an City. On a trip to Guangzhou, Sheng Chumu meets Fu Rou, a young lady from an embroidery shop, and falls in love with her at first sight. After a few encounters, Fu Rou realizes that Sheng Chumu is really uneducated and unskilled, and is disappointed with him. Sheng Chumu is determined to change himself for love and learns the art of war and eventually wins Fu Rou's favor. When they return to Chang'an, Fu Rou becomes a female officer in the palace by accident, and Sheng Chumu is forced to join the army. They are tested for love, but also in this process of growth, they see the responsibility on their own shoulders, and work together to save the country out of the crisis, and contribute to the prosperity of the country, the people's well-being, and happiness!

2020-07-17

#10

Urban, Romance, Family

Jiang Shuying, Tong Yao, Mao Xiaotong

Gu Jia's life is envied by many people. She has turned her husband from a fireworks programmer into "Mr Xu" and herself into a housewife. But when faced with a family crisis, she chooses to face it head on. Wang Manni is a maverick "rebel", convinced that she deserves better with her good appearance and wisdom, but she also has her own troubles. Zhong Xiaoqin is the ordinary one, married to a husband with an steable career, keeping an ordinary job for herself as an ordinary wife. The couple's economic and social status is reversed overnight, and the marriage between a strong woman and a weak man is instantly thrown off balance, leaving Zhong Xiaoqin with a choice.

2019-07-09

#11

Urban, Romance, Sport

Yang Zi, Li Xian

Han Shangyan meets Tong Nian, a soft and cute straight-A student by chance. The sunny and innocent Tong Nian falls in love with Han Shangyan at first sight. As the contact opportunities increase, Tong Nian is deeply attracted by Han Shangyan's dedication to his dream and his sense of responsibility to the young people in his team. Because Han Shangyan's dream is to lead his team to the world championship for China, he has been dedicated to his team for many years without any distractions. Tong Nian's thoughtfulness, understanding, support, and tolerance make Han Shangyan, who was not good at expressing his feelings, gradually open his mind to his former brothers and family and gain understanding. In the end, they confess their true feeling in the hearts and encourage each other to go on the road to each other's dreams hand in hand.

2014-03-08

#12

Military, War, Romance

Wallace Huo, Yang Zi

In October 1938, after the Japanese army had captured Wuhan, the city of Changsha was in danger. Faced with the sudden war, people in the city were on tenterhooks and many people fled with their families. Xue Junshan, the grandson-in-law of the Hu family in Chayuan Lane, with the cooperation of his family, tried every possible means to arrange a way out for Xiangxiang and Xiaoman, the Hu family's favorite twins. He first introduces Xiangxiang to Gu Qingming, a talented soldier who has returned from overseas to defend Changsha, but unfortunately, Xiangxiang's sassy nature and Gu Qingming's arrogance are so conflicting that Xue Junshan has to choose another family. With the efforts of the whole family, the marriage was finally arranged before the war reached Changsha city. At that time, Chiang Kai-shek ordered the burning of Changsha City, and due to misdirection, Changsha burned for three days and nights, resulting in a huge disaster. In such a scorched land, heroes from all over the world came to defend this ancient city, and together with the people of Hunan, they struggled to stop the enemy's attack. The Hu family also staged a tale of sorrow and happiness in this disaster.
Li Zefeng Movies List
2022-02-14

#1

Romance, Drama

Ding Yuxi, Ren Min

Ten years ago, Wen Heng, who was fostered in the water village of Jiangnan, was taken back to the northern Wen family. It was fate that brought her to meet Yan Xi. This encounter marked a decade of entanglement. One was a meek girl from the Wen family, the other a domineering grandson of the Yan family. Their life paths kept crossing and separating until they realized that all they truly wished for was to "be together forever". A decade later, their reunion, accompanied by family and friends as witnesses, seemed to bring the cycle of fate full circle, putting an end to this story of "envying only Wen Yan, not immortals".
Related Posts