Nothing But Thirty – Jiang Shuying, Tong Yao, Mao Xiaotong
Nothing But Thirty is an urban romantic drama directed by Zhang Xiaobo, starring Jiang Shuying, Tong Yao, Yang Le, Mao Xiaotong, and Li Zefeng.
The drama is based on the perspective of three women in their thirties and tells the story of urban women who encounter multiple pressures at the important age of thirty.
Details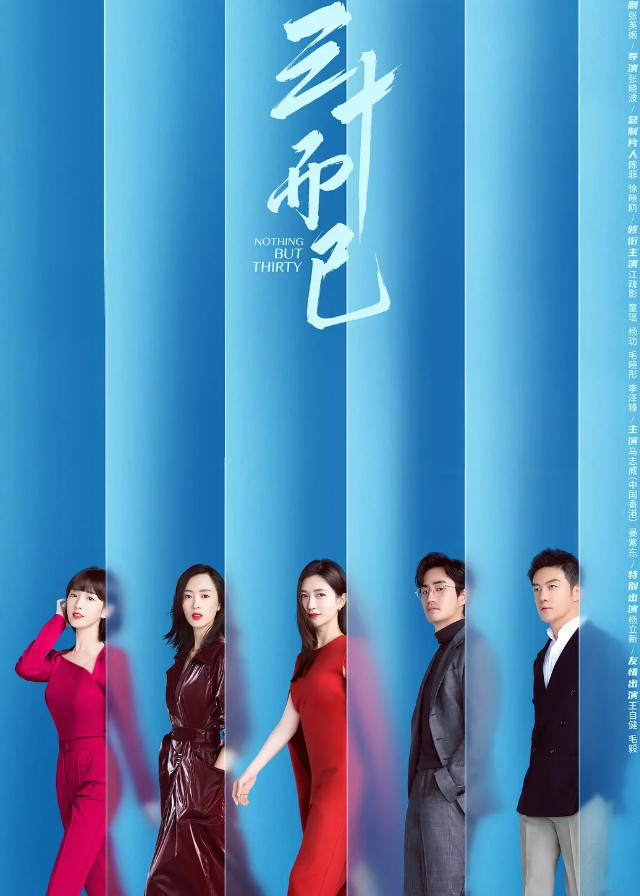 Cast
Synopsis
Gu Jia's life is envied by many people. She has turned her husband from a fireworks programmer into "Mr Xu" and herself into a housewife. But when faced with a family crisis, she chooses to face it head on.
Wang Manni is a maverick "rebel", convinced that she deserves better with her good appearance and wisdom, but she also has her own troubles.
Zhong Xiaoqin is the ordinary one, married to a husband with an steable career, keeping an ordinary job for herself as an ordinary wife.
The couple's economic and social status is reversed overnight, and the marriage between a strong woman and a weak man is instantly thrown off balance, leaving Zhong Xiaoqin with a choice.
Reviews
You May Also Like
Related Posts