Serenade of Peaceful Joy – Wang Kai, Jiang Shuying
Serenade of Peaceful Joy is a historical legendary drama directed by Zhang Kaizhou, starring Wang Kai, Jiang Shuying, Ren Min, Yang Le, Bian Cheng, Ye Zuxin, Yu Entai, Wang Churan, and Liu Jun.
Based on Milan Lady's novel "Gu Cheng Bi / 孤城闭", the drama is set in the Northern Song Dynasty and restores a complex and realistic Emperor Song Renzong in the midst of the dynastic affairs and love affairs.
Details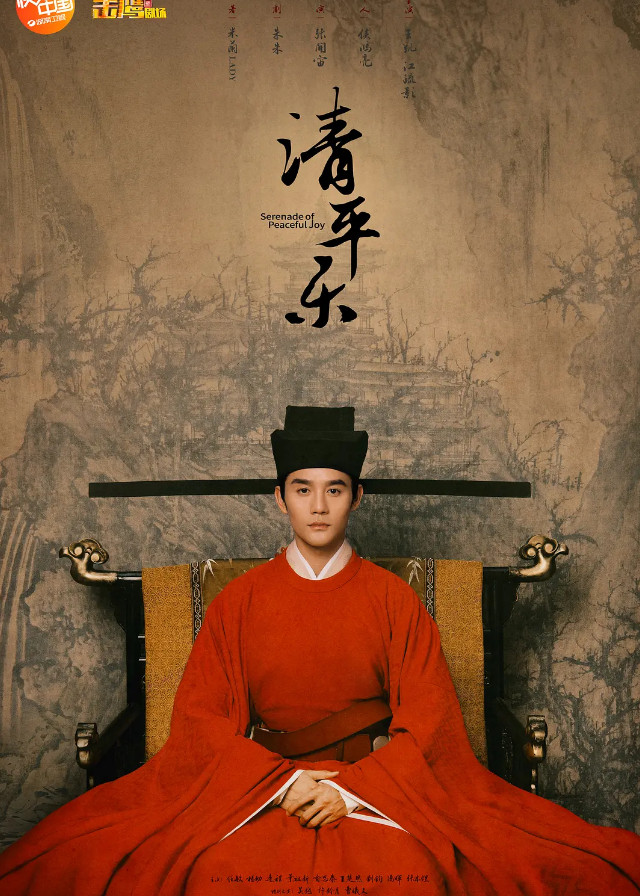 English Title: Serenade of Peaceful Joy
Chinese Title: 清平乐
Genre: Historical, Romance, Political, Drama
Tag: Song Dynasty, Strong Female Lead, Slice of Life, Smart Female Lead, Harem, Arranged Marriage
Episodes: 69
Duration: 45 min.
Director: Zhang Kaizhou
Writer: Zhu Zhu
Producer: Hou Hongliang
Product Company: DAYLIGHT ENTERTAINMENT, China Wit Media, TencentVideo
Released Date: 2020-04-07
Boradcast Website: Viki, 中剧独播, 腾讯视频
Cast
Synopsis
This drama follows the life of Emperor Song Renzong, from his rise to the throne as a young man to his gradual control of the dynasty and devotion to the people, as well as his emotional choices behind the turbulent court.
As a young man, Renzong ascended to the throne and took control of the world, but his mercy and love for the people put pressure on him.
He feared the changes in the dynasty and feared the words of the people, and ruled the country like a scale, trying hard to keep the balance between the court and the people,
The reign of Emperor Renzong was a period of economic and cultural prosperity, this was due to the fact that Emperor Renzong had always followed the kindness principle, and had encouraged freedom of speech.
At the same time, however, he sacrificed almost all the possibilities of "capriciousness", putting his daughter, his wife, and his concubine, including himself, in an insurmountable "Lonely Castle", and leaving himself torn between the people of the country and the love of the emperor, between the concept of governing a state and the love of his family, between reason and emotion.
You May Also Like
Related Posts