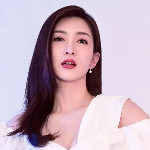 Jiang Shuying dramas, movies, and TV shows list contains the best TV series, films of Jiang Shuying and the ongoing and upcoming shows. The list will be updated continuously, bookmark this list to get the latest tv shows of Jiang Shuying.
Jiang Shuying Dramas List
2023-04-07

#1

Urban, Romance, Life

Jiang Shuying, Yang Caiyu, Karlina Zhang

The challenges that life brings continue, and the five girls from the Ode to Joy community on the 22nd floor are facing new challenges and opportunities in their careers, lives, and relationships. Yezhenzhen has started a relationship with Dai Wei, and they get along very well. However, as someone who is devoted to scientific research, she inevitably gets caught up in various work-related criticisms and the tug-of-war between two families. Fang Zhiheng has finally emerged from her past shadows, but her personality has also gradually changed. This lively group on the 22nd floor has brought out her softer side. Zhu Zhe has repeatedly been suppressed by her superiors, but she believes that there is always a way out. There are many fields in a society where ordinary people can shine. He Minhong is still experiencing more setbacks, and under the influence of her boyfriend, she is drifting away from the girls on the 22nd floor. Yu Chuhui has invested more energy into her work and has finally overcome the confusion she felt since graduating. The 22nd floor is like a safe haven. Although there are occasional disputes and doubts among the five girls, they mostly understand and care for each other. They give each other help, sincerely exchange opinions, and face the ups and downs of life together. They all grow and transform themselves in their own ways.

2022-08-11

#2

Urban, Romance, Life

Jiang Shuying, Yang Caiyu, Karlina Zhang

The five girls who newly moved to the Ode to Joy Community live on the same floor. Among them, Zhu Che, the hotel manager, and Yu Chuhui and He Yuhong, who had just worked for a few years, shared a suite. The mysterious and charming Fang Zhiheng and Ye Zhenzhen, who is engaged in life science research, live in the other two suites respectively. These five girls have very different personalities and different life situations, each facing problems from the workplace, family, and love. Fang Zhiheng's strange behavior leads to suspicion; Ye Zhenzhen, the genius, also encounters inexplicable hostility in the workplace; Yu Chuhui, who is quick-witted by nature, is inevitably opportunistic in her studies and work, but only after suffering losses does she realize that she should work hard step by step; Zhu Zhe, whose career seems to be going well, suffers from the restriction of a low education; He Minhong, who is ignorant, is always caught in the dilemma of doing bad things with good intentions... ... Faced with all kinds of difficulties in life, they go from being suspicious of each other to accepting each other with hearts. In the city of Shanghai, they try to live, warm each other and grow up.

2022-05-09

#3

Urban, Romance, Drama

Jiang Shuying, Liu Mintao, Peng Yuchang

Xu Jie, a female lawyer, is invited by Li Gongming, a partner of Ming Tang Law Firm as a trainee lawyer because of her emotional and career setbacks in her original city. Xu Jie's main task is to investigate the bribery case of another partner of the firm, Chen Wenguang and to make a fresh start in a new environment. Xu Jie is assigned to the legal aid department and becomes a colleague of Chen Ran, who is the daughter of Chen Manguang. Chen Ran has been secretly investigating since her father was imprisoned, and after Xu Jie comes to the firm, the two lawyers with different philosophies gradually get to know each other, and with the successful resolution of one entrusted case, they trust each other as confidants. As the investigation continues, Chen Ran discovers the real reason why Xu Jie come to the firm, and this workplace friendship seems to have turned into a conspiracy. As the law firm continues to experience accidents, they are bound together by fate. After redeeming each other, they join forces to find out the truth and finally learn the truth about the bribery case.

2021-08-09

#4

Action, Crime, Urban

Sun Honglei, Lay Zhang, Liu Yijun

As a front-line police officer, Li Chengyang was constantly hit by the umbrella of criminals, framed by the black and evil forces, and even his senior, the director of public security, and other people framed him in order to stop his investigation, leading to his imprisonment. But eventually, under the command and leadership of the Central Committee and the Central Steering Group, Li Chengyang regained his freedom and, in conjunction with the various departments of the public prosecution and the judiciary, eventually wiped out the two major black and evil gangs that had been entrenched in Zhongjiang City for more than a decade.

2020-07-17

#5

Urban, Romance, Family

Jiang Shuying, Tong Yao, Mao Xiaotong

Gu Jia's life is envied by many people. She has turned her husband from a fireworks programmer into "Mr Xu" and herself into a housewife. But when faced with a family crisis, she chooses to face it head on. Wang Manni is a maverick "rebel", convinced that she deserves better with her good appearance and wisdom, but she also has her own troubles. Zhong Xiaoqin is the ordinary one, married to a husband with an steable career, keeping an ordinary job for herself as an ordinary wife. The couple's economic and social status is reversed overnight, and the marriage between a strong woman and a weak man is instantly thrown off balance, leaving Zhong Xiaoqin with a choice.

2020-04-07

#6

Historical, Romance, Political

Wang Kai, Jiang Shuying, Ren Min

This drama follows the life of Emperor Song Renzong, from his rise to the throne as a young man to his gradual control of the dynasty and devotion to the people, as well as his emotional choices behind the turbulent court. As a young man, Renzong ascended to the throne and took control of the world, but his mercy and love for the people put pressure on him. He feared the changes in the dynasty and feared the words of the people, and ruled the country like a scale, trying hard to keep the balance between the court and the people, The reign of Emperor Renzong was a period of economic and cultural prosperity, this was due to the fact that Emperor Renzong had always followed the kindness principle, and had encouraged freedom of speech. At the same time, however, he sacrificed almost all the possibilities of "capriciousness", putting his daughter, his wife, and his concubine, including himself, in an insurmountable "Lonely Castle", and leaving himself torn between the people of the country and the love of the emperor, between the concept of governing a state and the love of his family, between reason and emotion.

2019-07-24

#7

Youth, Sport, Friendship

Yang Yang, Jiang Shuying

Ye Xiu, a top player in the online game "Glory", was expelled from the club for various reasons. After leaving the professional world, he was taken in by Chen Guo, the owner of Xingxin Internet Cafe, and joined as a night-shift staff. With ten years of gaming experience, Ye Xiu does not intend to give up his beloved "Glory". Ye Xiu restarted his ID account "Jun Mo Xiao", holding an unfinished self-made weapon, Qian Ji San, and entered the game in the newly opened tenth district of Glory, starting his plan to return to the top. Ye Xiu met many new partners in the tenth district, formed a powerful team, and embarked together on the dream of the journey of glory.

2018-02-07

#8

Urban, Romance

Wallace Chung, Jiang Shuying

Ten years ago, Lu Fei, a talented student met Xin Chen, a stubborn and rebellious girl. They have very different temperaments, but they have fallen in love in an accident. And they eventually separated. Ten years later, Lu Fei appeared again. He put aside his fledgling career abroad and insisted on returning here to look for Xin Chen. But Xin Chen, a dance teacher, had misunderstood him years ago and her expectations of the relationship had long since fallen to the freezing point. Their love was facing a huge challenge. She told Lu Fei that she had put him down long ago and hoped he could find new love. Lu Fei did not leave, but settled down and tried to intervene in Xin Chen's life. But instead of being impressed, Xin Chen once again left without saying goodbye. Xin Chen ran away again and again. One day Lu Fei did not show up again. Xin Chen thought she would feel relaxed, but found that she began to miss Lu Fei. It turns out that she has always loved Lu Fei, but the secret she hid deep inside made her afraid to fall in love with him again. The persistence of Lu Fei finally moved her and rekindled her courage to love. She was finally ready to set off in search of Lu Fei, only to find him not far away, always protecting her around.

2016-05-31

#9

Urban, Romance, Life

Sun Honglei, Jiang Shuying, David Wang

Lu Yuan is a Chinese man who worked in the United States and became a three-star Michelin restaurant chef. In the hearts of most people, he is living a wanton, unrestrained life; in the hearts of his lover, he is definitely a different kind of "good man", dedicated and kind. The nightmarish car accident in the United States did not kill him, but let him live more and more strong. Returning to China, Lu Yuan originally had three purposes: to bring back the ashes of his buddy Dapeng, who died in a car accident, so that he could return to his roots; to send Dapeng's under-18-year-old daughter Peng Jiahe back to her own mother, and to find a secluded place to hang himself with a rope. But he didn't expect that once he landed, he met his ex-girlfriend Gan Jing who he didn't want to meet and Gan Jing's current boyfriend. It turned out that Jiang Haokun was the childhood friend of Lu Yuan. However, the relationship with his old love is not yet clear, he was bothered not only by his apprentice who is interested in learning to cook, but also by Jiang Haokun's sister Jiang Lai, who entered his life with a vengeance. The two "gamer masters" who have similar souls, eventually get closer together, and a love battle between a mature man and a mature woman was staged.

2016-04-01

#10

Youth, School, Sport

Hu Ge, Jiang Shuying, Zeng Li

By chance, Mu Qi becomes the football coach of a middle school and takes charge of the weakest middle school football team that can't even beat the primary school team. But MuQi's strategic planning leads the team to their first win and his uncanny ability to teach the team to be the best, not only convinces the misfits' young boys but also makes the teacher Pei Duo change her mind about him. Muqi begins to develop a deep relationship with the team, and the once problematic pupils not only grow in confidence and motivation to train, but their academic performance is also improving rapidly. Just when things are getting better, trouble comes. Lu Jie gives him trouble, hoping to kick him out of school one day. Zhong Yan makes frequent advances toward Mu Qi more and more frequently. This is the kind of "unusual" coach that has allowed the anonymous Secondary School team to embark on their dream of competing in the annual provincial tournament. At this point, Mu Qi is in trouble, his coaching qualifications are questioned by the organizing committee, and his past of "playing blackball" and "gambling" are gradually unearthed. Mu Qi, formerly known as Xie Yu, is a former football star who was touted as China's next generation of international footballers. He retired early at the age of 28 due to injuries and scandals. On the other hand, his relationship with Pei Duo is fiercely opposed by Pei Duo's mother; the team also enters the final elimination round but is about to face the embarrassing situation of being without a manager. In the end, the coach, Mu Qi, leads the team to achieve the "impossible" miracle, to reap a beautiful love, and to recover the original dedication to his dream in his career.
Jiang Shuying Movies List
2023-01-22

#1

Suspense, Thriller, War

Tony Leung Chiu Wai, Wang Yibo

On December 7, 1941, Japan attacked Pearl Harbour. The following day, Wang Jingwei's Puppet Regime followed Japan's declaration of war against Britain and the United States. Japan symbolically occupied all of Shanghai. With the outbreak of the Pacific War, the war situation in China changed completely. The Communist Party of China's Special Branch was in Shanghai, maneuvering between Chongqing, Wang, and the Japanese spy agencies, using an intricate system of intelligence to obtain information, kill traitors and build a broader united front until the eve of victory.

2015-08-19

#2

Romance

Yang Mi, Jiang Shuying, Sandrine Pinna

This is a "small world" where people are increasing but the world is getting smaller. Five different love stories take place in this "small world" in five cities: Florence, Prague, Paris, Shanghai, and Otaru in Hokkaido. A magical encounter takes place in romantic midnight Paris; a sad encounter is happening in mysterious Prague; a secret about food and love is hidden in beautiful Shanghai; a honeymoon trip of a newlywed couple is witnessed in the picturesque Hokkaido; and a crazy journey under the sunny sky of Florence is just beginning...
Related Posts