Crime Crackdown – Sun Honglei, Lay Zhang
Crime Crackdown is an action, crime, drama directed by Wubai, starring Sun Honglei, Zhang Yixing and Liu Yijun, co-starring Wu Yue, Wang Zhifei, Liu Zhibing and Wu Xiaoliang.

The drama is based on real cases and tells the story of a series of incidents that occurred in the city of Lvteng City, Zhongjiang Province. After a series of events, "ex-cop" Li Chengyang, young detective Lin Hao, under the guidance of the supervisory team, and the head of the task force He Yong worked together to successfully capture the black and evil forces and their umbrella.
Details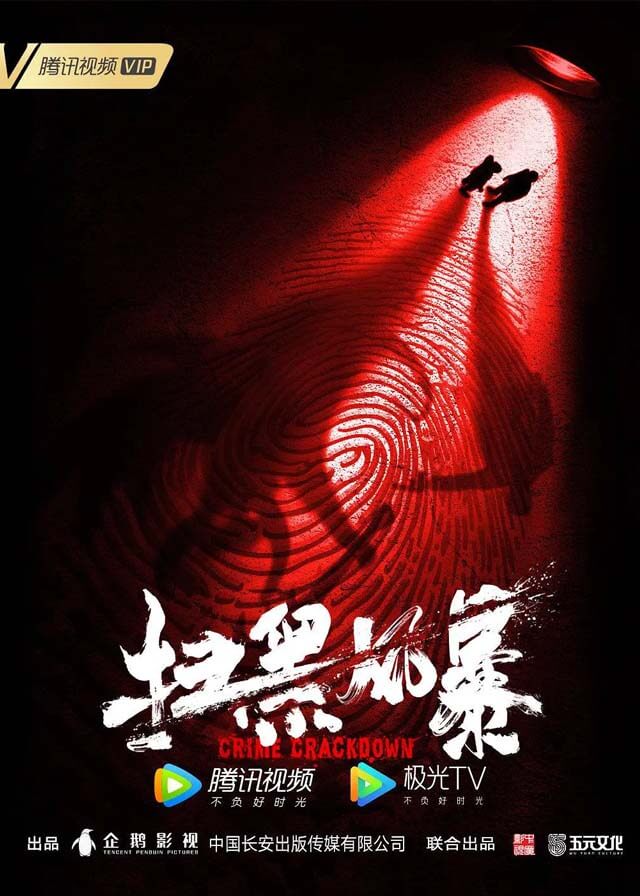 English Title: Crime Crackdown
Chinese Title: 扫黑风暴
Genre: Action, Crime, Contemporary
Episodes: 40
Duration: 45 min.
Director: Wubai
Writer: Du Liang
Product Company: Tencent Penguin Pictures, China Changan Publishing House, Tai Hu Media, Gi Me Five
Broadcasting website: Tencent Video
Release date: August 8, 2021
Cast

Sun Honglei as Li Chengyang

Lay Zhang
as Lin Hao

Liu Yijun as He Yong

Wu Yue as He Yun

Wang Zhifei as Gao Mingyuan
Synopsis
As a front-line police officer, Li Chengyang was constantly hit by the umbrella of criminals, framed by the black and evil forces, and even his senior, the director of public security, and other people framed him in order to stop his investigation, leading to his imprisonment.
But eventually, under the command and leadership of the Central Committee and the Central Steering Group, Li Chengyang regained his freedom and, in conjunction with the various departments of the public prosecution and the judiciary, eventually wiped out the two major black and evil gangs that had been entrenched in Zhongjiang City for more than a decade.