Over the Sea I Come to You – Sun Honglei, Xin Zhilei, Joseph Zeng, Jiang Yiyi
Over the Sea I Come to You is an urban family drama directed by Yao Xiaofeng, starring Sun Honglei, Xin Zhilei, Joseph Zeng, and Jiang Yiyi.
The drama tells the story of parenting and studying abroad through the laughter, tears, sorrows, and bitterness of three different families who do not know each other in their study-abroad lives.
Details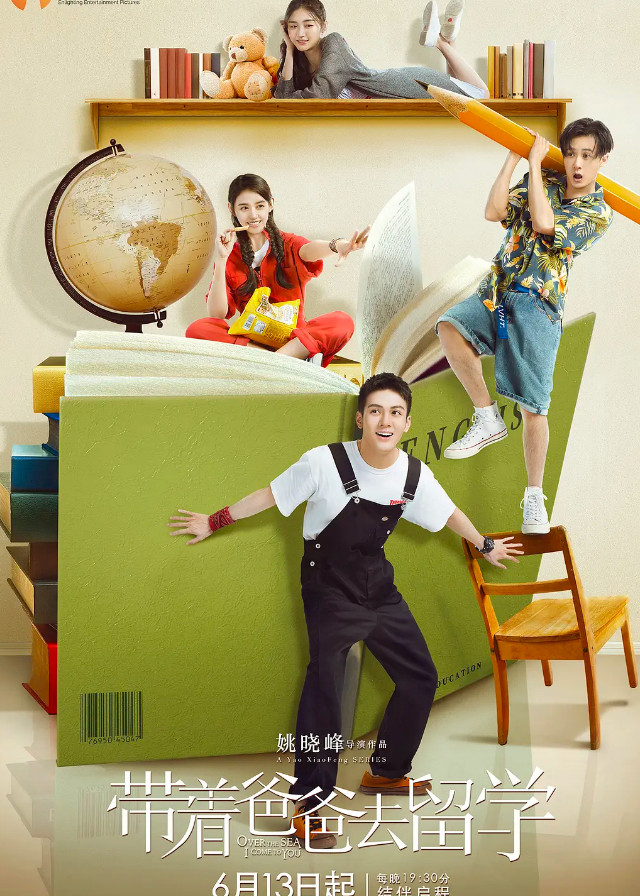 English Title: Over the Sea I Come to You
Chinese Title: 带着爸爸去留学
Genre: Urban, Family, Life, Drama
Episodes: 46
Duration: 45 min.
Director: Yao Xiaofeng
Writer: Liu Ke
Producer: Zhang Shuwei
Product Company: Enlighting Entertainment Pictures
Released Date: 2019-06-13
Broadcast Website: MZTV Exclusive
Cast
Synopsis
Huang Chengdong has to take his son, Huang Xiaodong, abroad to study due to his wife Dong Meiling being refused a visa.
They meet Wu Dandan, a classmate of Huang Xiaodong, and Lin Sa, the girlfriend of Wu Dandan's father, who is also a foreign student.
Huang Xiaodong falls in love with Wu Dandan. And Huang Chengdong and Lin Sa also become important people in each other's lives.
Huang Xiaodong and other international students, as well as Huang Chengdong and the parents of other international students, have faced accidents and hardships in a foreign country, but are finally adapting.
At this point, Huang Chengdong learns that Huang Xiaodong was not his son.
Dong Meiling comes to divorce Huang Chengdong and gets back together with Huang Xiaodong's biological father.
Meanwhile, a crisis of confidence erupts between Lin Sa and Wu Dandan's father because of her ex-boyfriend's entanglement.
The conflict gradually escalates, causing Lin Sa's life to fall apart. The children begin to be involved in school bullying incidents.
Under the leadership of Huang Chengdong and Lin Sa, the bullying incident goes through many twists and turns and is finally resolved peacefully. The two generations also begin to understand and accept each other.
Reviews
You May Also Like
Related Posts