The Wolf – Darren Wang, Li Qin
The Wolf is a historical romantic drama directed by Wang Wei and Cao Hua, starring Darren Wang, Li Qin, Xiao Zhan, Xin Zhilei, and Guo Shuyao, with special appearances by Ding Yongdai, Lin Youwei, and Yan Shikui.

The drama tells the story that a young "Wolf Boy", who grew up in a wolf pack befriended Zhai Xing, the young infanta of Kuizhou City. After eight years of separation, they reunited and fought for their love against fate.
Details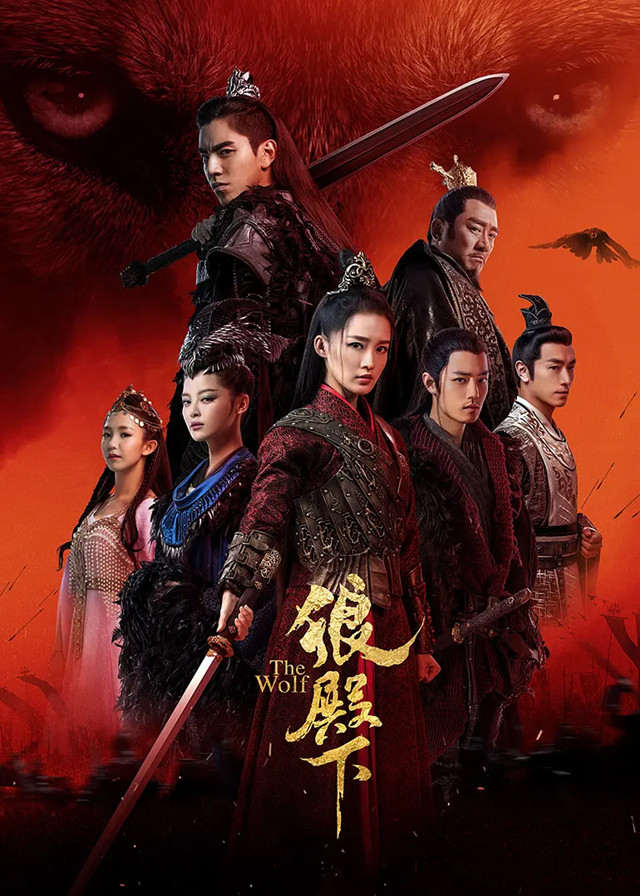 English Title: The Wolf
Chinese Title: 狼殿下
Genre: Historical, Romance
Tag: Star Crossed Lovers, Self-sacrifice, Heartbreak, Misunderstanding, Love/Hate Relationship, Cold Male Lead
Episodes: 49
Duration: 45 min.
Director: Wang Wei, Cao Hua
Writer: Team of Chen Yushan
Producer: Chen Yushan
Product Company: TencentVideo, WeTV, Viki, Prime Video, YOUKU, MZTV, MZTV Exclusive
Released Date: 2020-11-19
Boradcast Website: MZTV Exclusive, Prime Video, Viki, iQIYI
Cast
Synopsis
The wise and kind-hearted Zhai Xing and the innocent boy "Wolf", who was raised by wolves, are childhood sweethearts.
However, due to the interference of Zhai Xing's older brother, "Wolf" mistakenly thought that Zhai Xing had betrayed him and disappeared without a trace.
Eight years later, "Wolf" was adopted by Lord Yang Chukui, becoming Lord Bo.
When he reunited with Zhai Xing, he was warmed by Zhai Xing and gradually became as innocent and kind-hearted as ever.
They opposed the tyrannical government and uphold justice together, recovering the feelings of childhood friends eight years ago.
However, when their relationship deepened, Zhai Xing learned that Lord Bo and she had a deep blood feud. She also discovered that she is from the former imperial.
Under the hatred of the country and the family, Zhai Xing and Lord Bo had a love-hate relationship.